Chicago-based derivatives exchange Chicago Mercantile Exchange Group, popularly known as CME Group, plans to launch options on trading for its Ether (ETH) futures products shortly. The news was announced yesterday, ahead of the much-anticipated merge upgrade of the Ethereum network.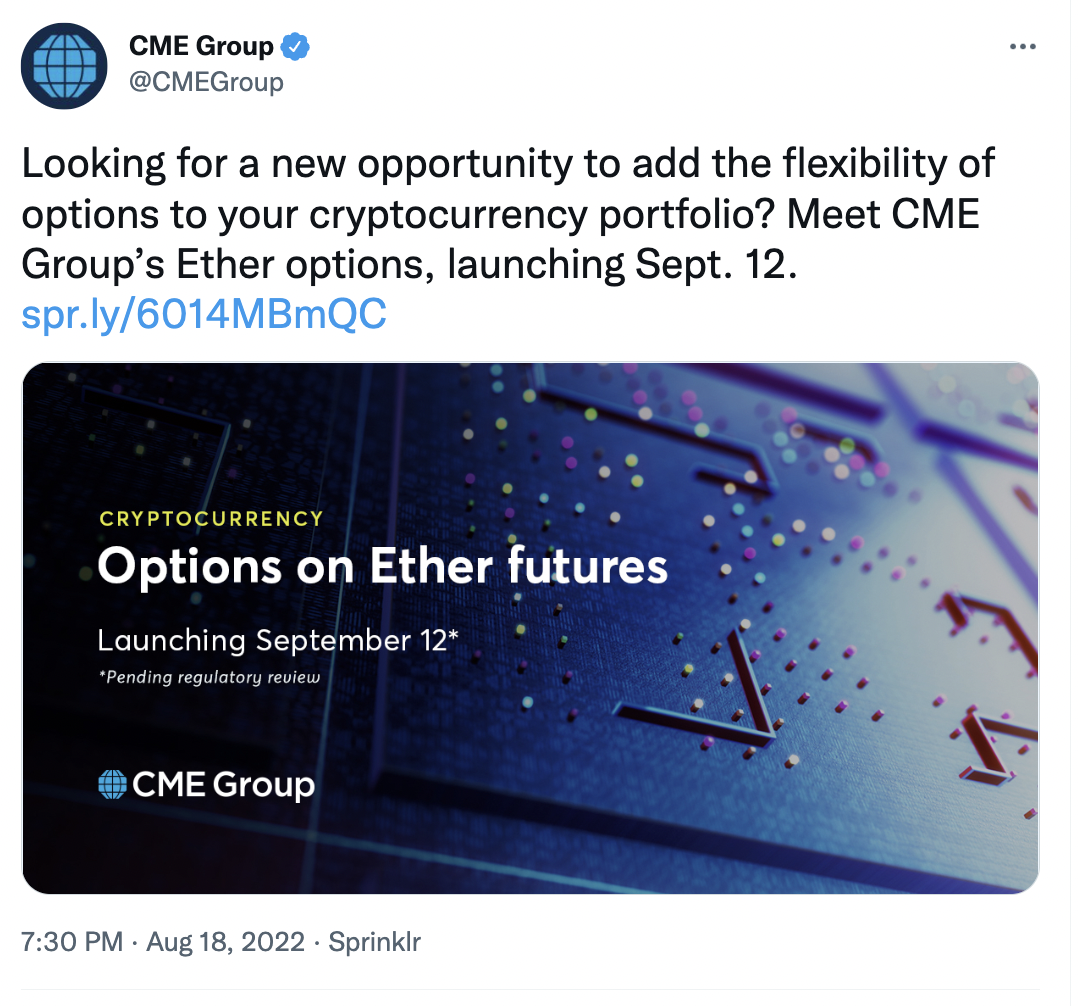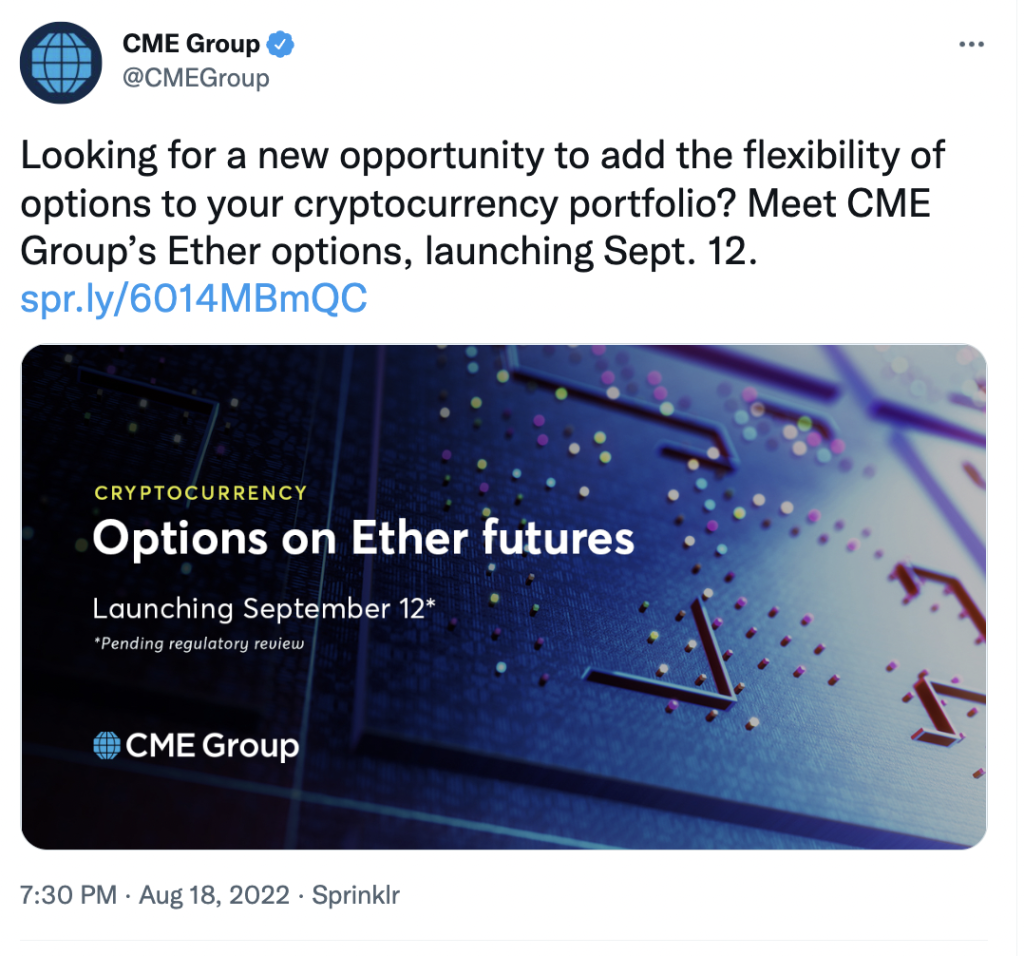 The CME Group said it intends to launch options contracts for its Ether futures, with a contract size of 50 ETH, subject to regulatory approval. The new offering will add to CME's existing crypto products, including bitcoin, ether futures, and bitcoin options. The world's largest derivatives exchange will launch the ETH futures options on 12 September, just a few days ahead of the merge date scheduled for 15 September.
What are futures contracts?
Futures contracts in the derivatives world imply that an investor must buy or sell the underlying asset at a specific price within a specified time frame. These Ethereum options contracts would enable investors to bet on the future price of Ethereum and cash out at any time before the contract expires.
Timing it right
The merge is the most anticipated event in Ethereum's history. Post merge, Ethereum will upgrade to ETH 2.0, which will move the world's second-largest crypto from a proof-of-work consensus mechanism to a proof-of-stake one. The news of the merge has hyped up the price of Ethereum and other altcoins. Moreover, CME Group reported an increase in trading volumes and open interest for ETH futures.