The crypto market reversed its momentum in Tuesday's session and turned bearish, even as the total market cap dropped from $1.12 trillion to $1.08 trillion. NASDAQ 100, the technology-heavy index which is tracked closely by crypto investors, declined for the third consecutive session, with its 1.19% fall weighing on the crypto market.
Bitcoin (BTC) also failed to revisit the $24,000 level, which has turned extremely resistive.
Despite easing recessionary fears, the upcoming release of US inflation data on Wednesday kept investors on their toes. If there is another spike in inflation data, it could force the Federal Reserve to implement a large interest rate hike, which can worsen the market sentiment. Investors need to watch out for this data and how the market reacts to the numbers.
The Crypto Fear & Greed Index, which spiked to 42 in Monday's session indicating an easing of fear in investors' minds again turned back and is currently at 31/100. Measured on a scale of 0-100, a lower score indicates fear, while a higher score quantifies greed.
Price outlook for BTC, ETH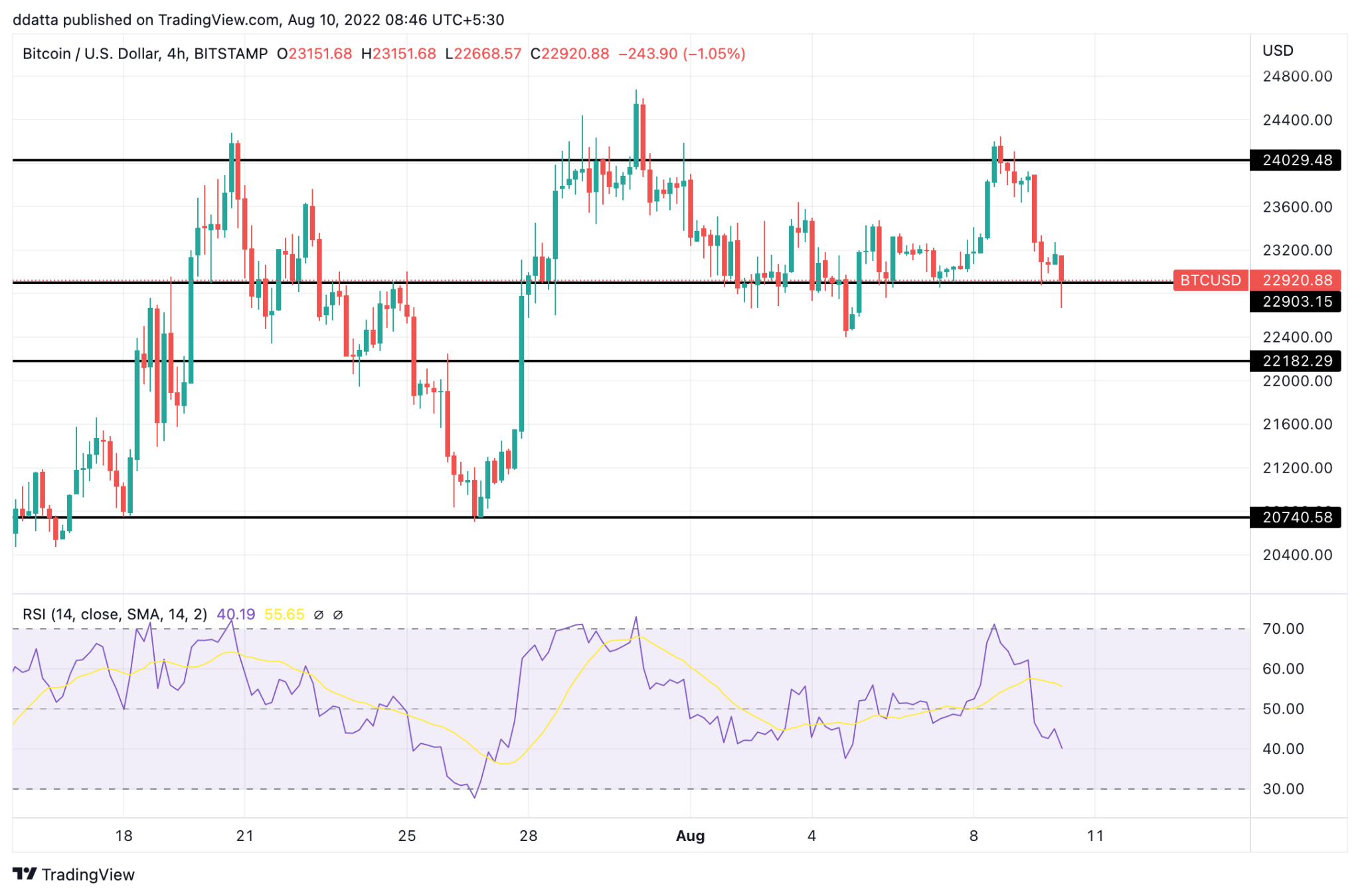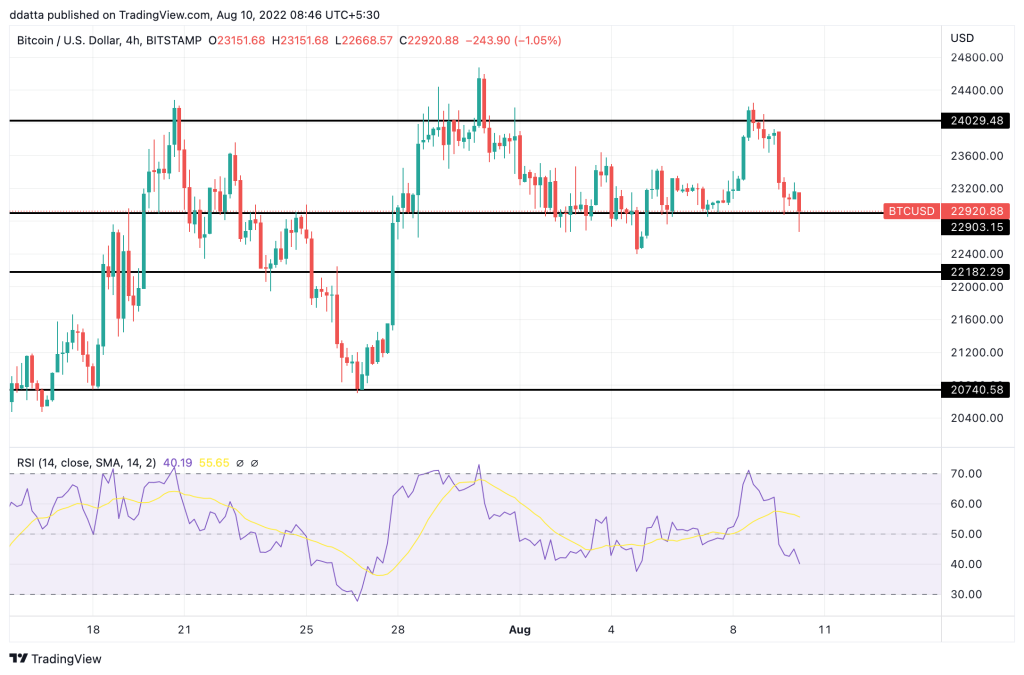 On the four-hour chart, BTC is facing extreme resistance at the $24,000 level, and in yesterday's session, it turned back and dropped to the $22,900 level, which is providing support. The next support is at the $22,180 level and $20,740. The US inflation data and the Nasdaq's reaction to the numbers would give a clue to the next possible price movement.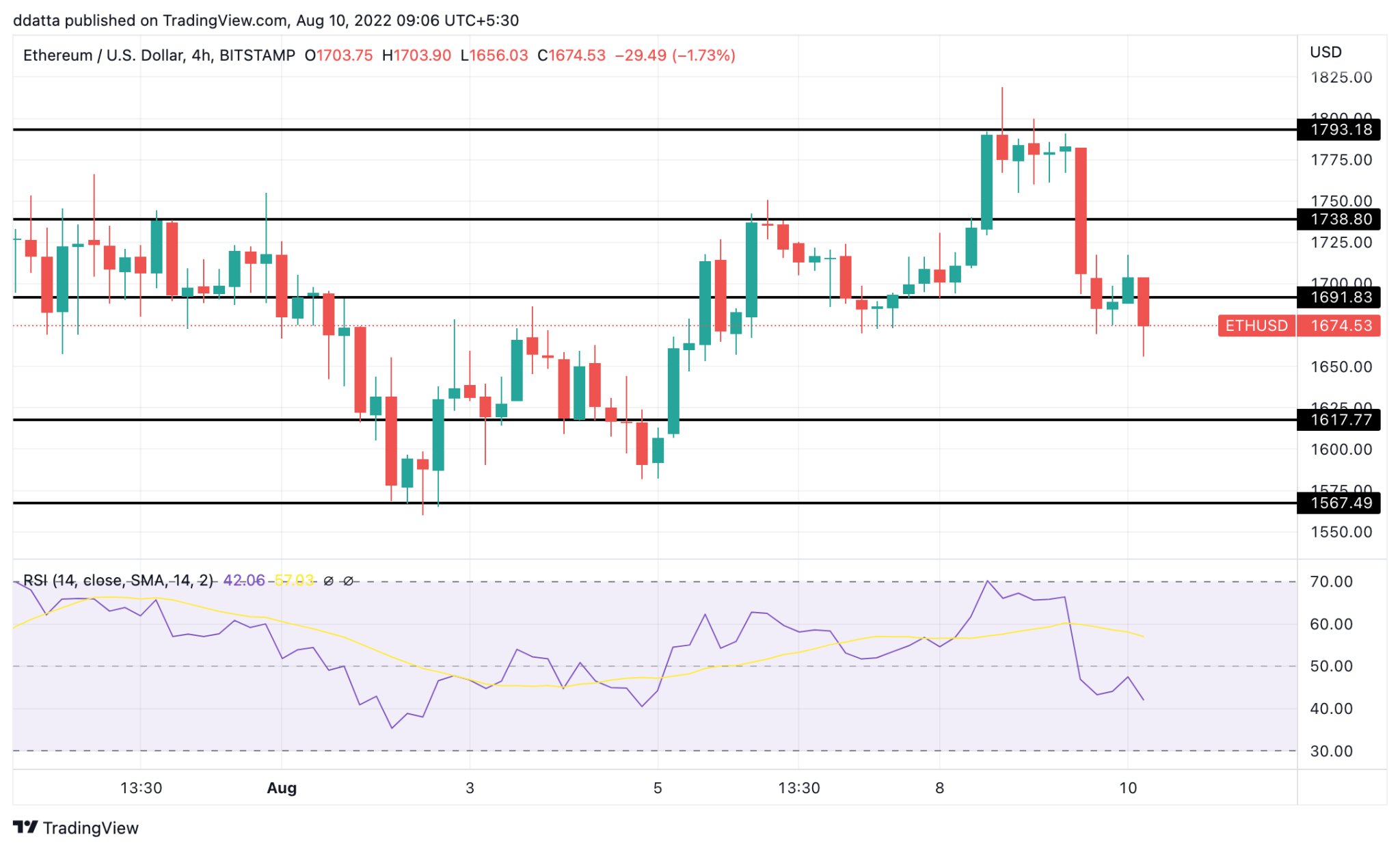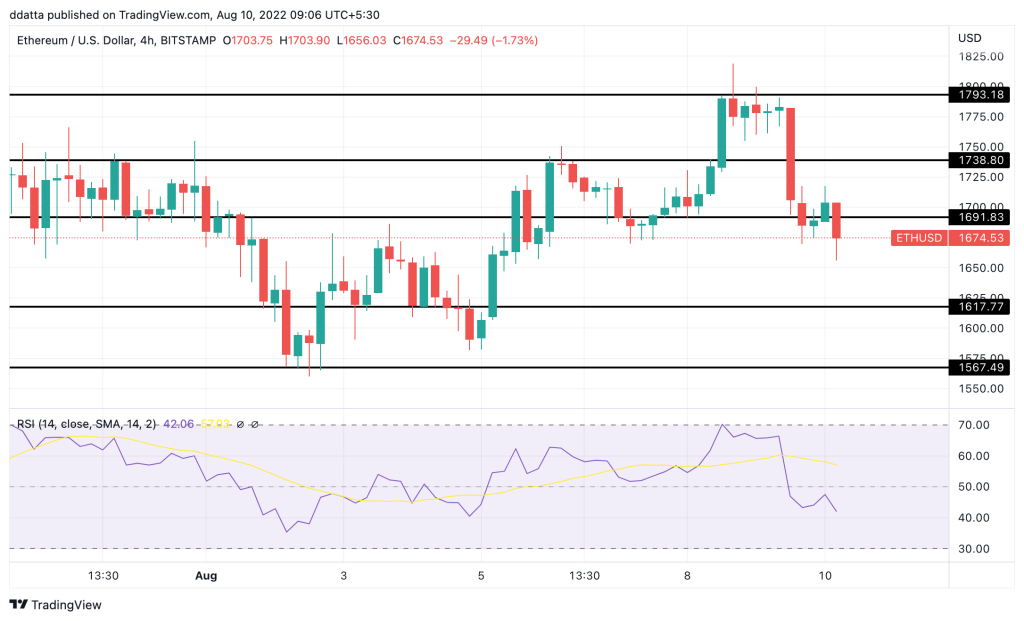 Compared to BTC, the drop in the price of ETH was not that significant. $1,790 was acting as resistance from where it dropped. The $1,690 level is a strong support zone for ETH, and if it breaks below, the next support is seen at the $1,617 and $1,567 levels. Apart from the US inflation data, investors are keeping a close eye on the outcome of the Goerli Testnet hard fork, which is scheduled for August 11. A successful testnet hard fork could send the ETH prices higher as it would seal the mainnet Merge scheduled for September 19.