Ahead of Ethereum's upcoming Merge, the number of Ethereum Name Service (ENS) domain registrations has skyrocketed. The total number of users registered in 2022 touched 1.89 million.
Ethereum Name Service is a name and look-up service built atop the Ethereum blockchain. It allows crypto users to create a human-friendly and easy-to-memorize Ethereum wallet address, like Jacob.eth.
Last month (July 2022), as many as 3,78,000 new .eth names were added to the Ethereum blockchain.
It also translated into higher revenue, with the protocol earning 5,400 worth of Ether, roughly around $6.8 million, during the month. All of which will go to the project's DAO.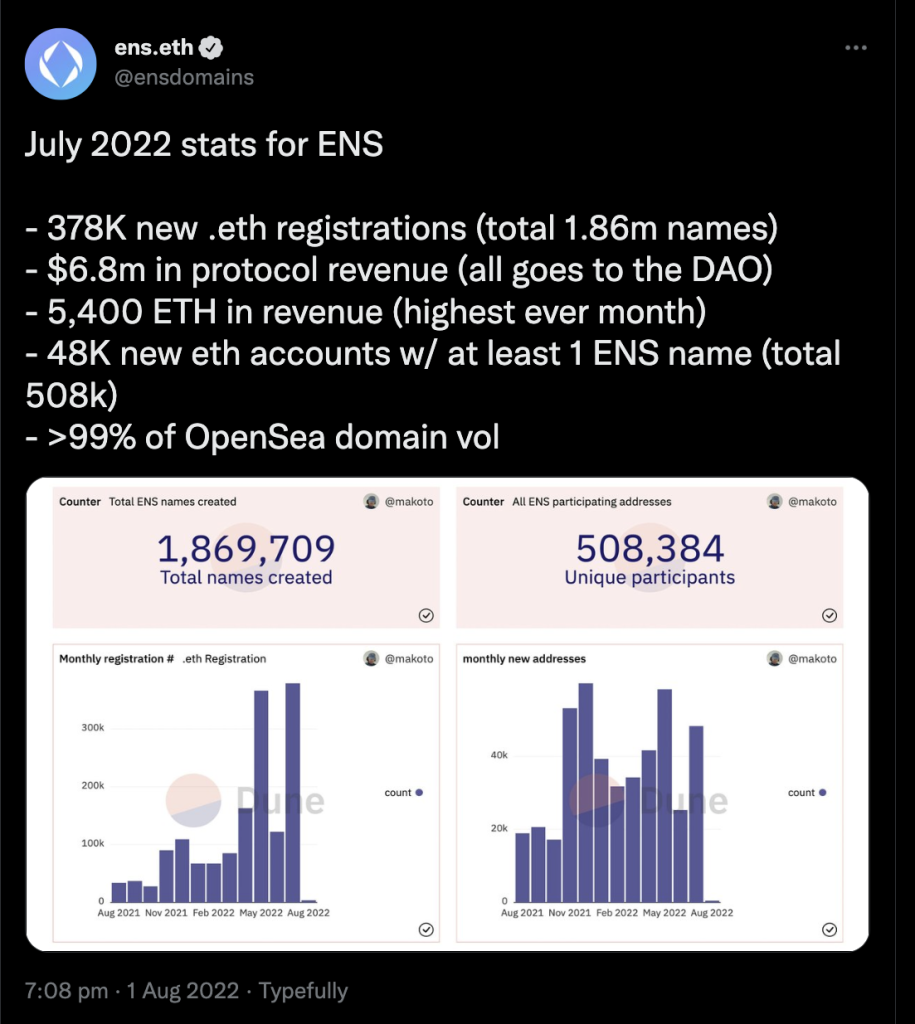 The number of ENS domain registrations is witnessing explosive growth since the start of this year. In February and March, the total registrations were 67,095 ENS and 85,272 ENS respectively. In May, 3,65,652 registrations were completed—328% more than the preceding month. (However, the count dropped to 1,22,237 ENS in June.)
With the increased investor interest in the context of the Merge, the ENS ecosystem is also witnessing an increased level of activity. ENS token is one of the top performing cryptos in the current bear market, and its price has skyrocketed by close to 80% in the last one month.