BTC.com—a leading mining pool and a blockchain explorer—has added support for the Ethereum Classic network days before the Merge. As the Ethereum network transitions from Proof-of-Work to Proof-of-Stake, miners associated with BTC.com will be able to move their resources and activities to the Ethereum Classic chain. Termed ETC Pool, the new mining pool will allow "zero fees" mining for the next three months.
Why the support for ETC
As Ethereum miners are expected to become obsolete post-Merge, BTC.com is trying to do its bit for the mining community. The development, therefore, shows that mining pools are not surrendering. Instead, they are finding ways to keep mining activities alive and rewarding.
BTC.com isn't the only mining pool to take this route. Ethereum's one-of-the-largest mining pool (Antpool) has even committed funds ($10 million) to support Ethereum Classic. Another top mining pool Ethermine has also shown solidarity with the ETC network instead of the new, speculative forks like ETHPoW.
How will this work?
Every mining-specific network has a certain hash rate powering the activities. For Ethereum, the hash rate is close to 891.96 TH/s. Ethereum Classic (ETC) has a current hash rate of 44.29TH/s.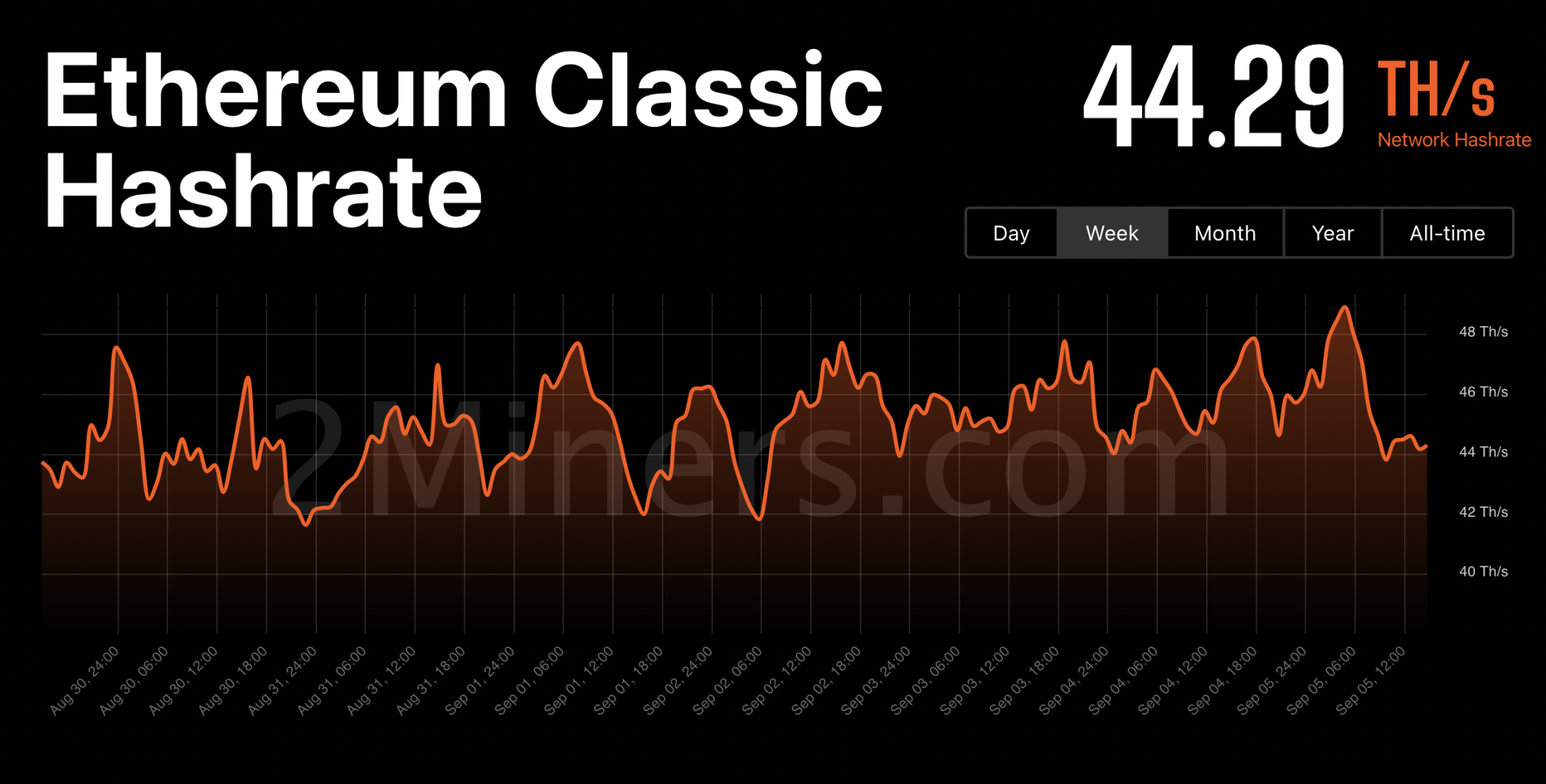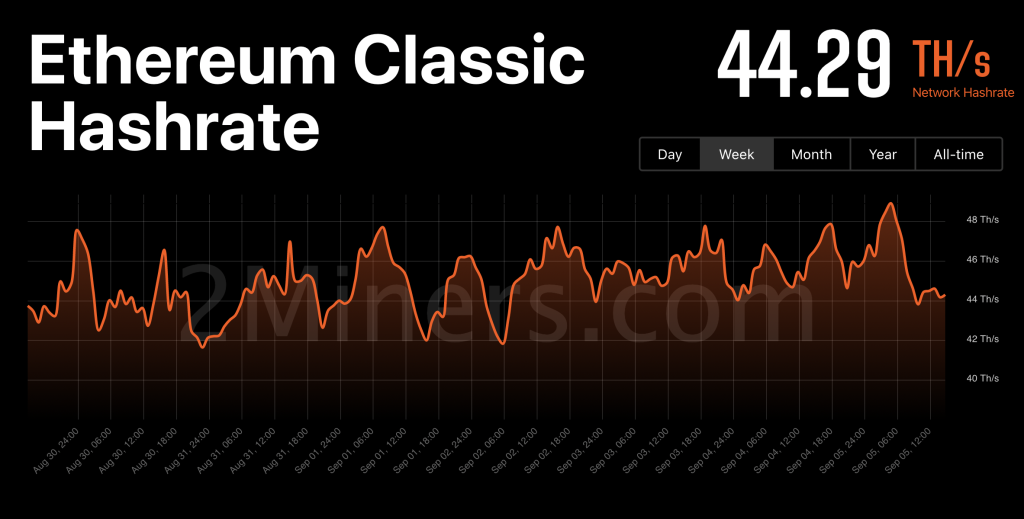 Source: 2miners
Miners willing to use the ETC network for mining can connect the ETC hash rate to the ETC Pool, allowing them to use the "zero fees" flexibility till 1 December 2022.