Ethereum— the second largest crypto by market cap— might soon lose one of its primary cloud hosting service providers. Web hosting service Hetzner, which hosts about 10% of Ethereum nodes, has taken a strict stance against offering services for crypto-related activities, including staking and mining. Losing Hetzner would mean Ethereum stands to lose 10% of its node spread.
Why is it a concern?
Lately, Ethereum has attracted a lot of backlash from PoW supporters who have questioned the extent of node-specific censorship post-merge. As such, about 62.3% of all the existing Ethereum nodes are currently managed by cloud services, according to Ethernodes.org. Hetzner shutting doors on the Ethereum mainnet at this juncture raises serious questions about the network's approach towards decentralization.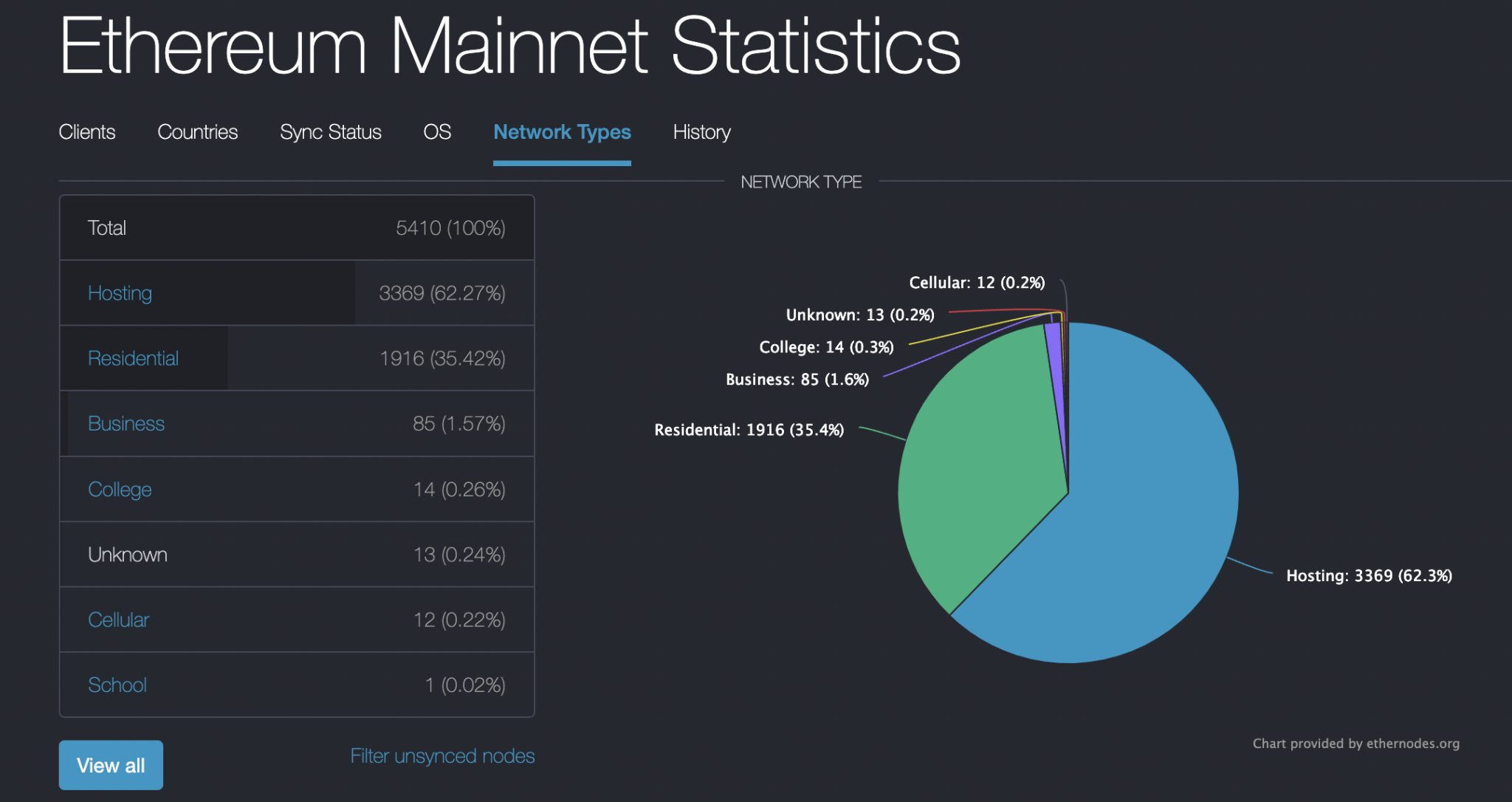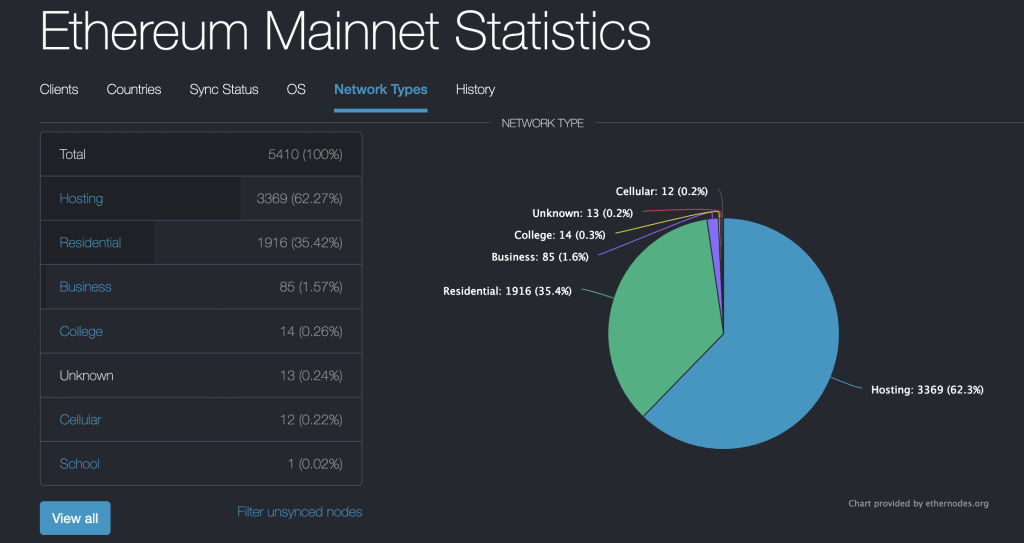 Currently, Hetzner powers 16% of all the cloud-hosted nodes and 10% of all the Ethereum nodes. For perspective, Amazon Web Services is the market leader, hosting 53% of all the cloud-powered nodes.
Hetzner's stance
Hetzner, the Germany-based cloud firm took to Reddit last week to reiterate its terms of service. As per the existing ToS, Hetzer isn't supposed to provide mining, staking, and trading-related services. Hetzer's Reddit comment clarifies: "Using our products for any application related to mining, even remotely related, is not permitted."
Read the Reddit post here.
However, it is not clear as to what Hetzner would do to enforce this directive.