Reputed car manufacturer Ford Motor Company filed 19 trademarks for its major car brands on 2 September 2022, revealing its metaverse plans. The trademark applications cover virtual SUVs, cars, vans, trucks, and even clothing.
The company intends to create downloadable audio, videos, texts, and artwork featuring its products. According to USPTO's trademark page, an NFT marketplace is also on Ford's radar.
Mark Kondoudis—licensed attorney at the USPTO (United State Patent and Trade Office)—broke the news on Twitter. The tweet suggests that most established Ford car brands, including Lincoln, Mustang, Explorer, and Bronco, will get their respective digital avatars.
🚨🚨FORD is making a big move into the Metaverse!

The company has filed 19 trademark applications for all of its major brands claiming plans for:
▶️ Virtual cars, trucks, vans, and clothing
▶️ Online stores for NFTs#NFT #Metaverse #Web3 #NFTs #Ford #Mustang #F150 #Fordtrucks pic.twitter.com/2JK2Nf9jO7

— Mike Kondoudis (@KondoudisLaw) September 7, 2022
Ford's revelation comes as a surprise as less than a month ago Ford Executive Chairman Bill Ford and CEO Jim Farley announced massive staff cuts from its workforce. The cuts were meant to reduce company expenditure.
The government trademark page reveals that Ford plans to offer a virtual driving experience in the metaverse. Virtual vehicle accessories and clothing are also in the offing.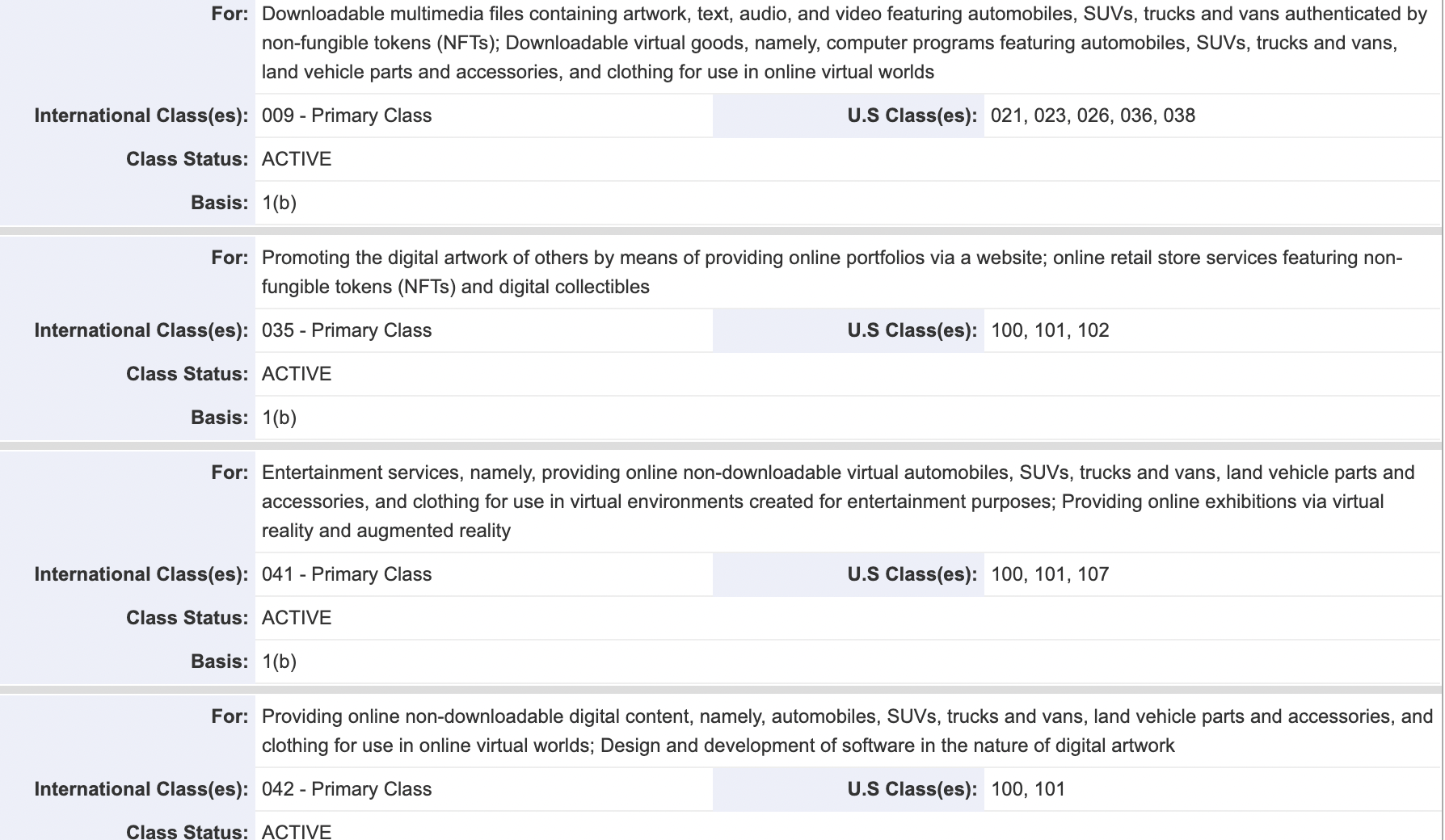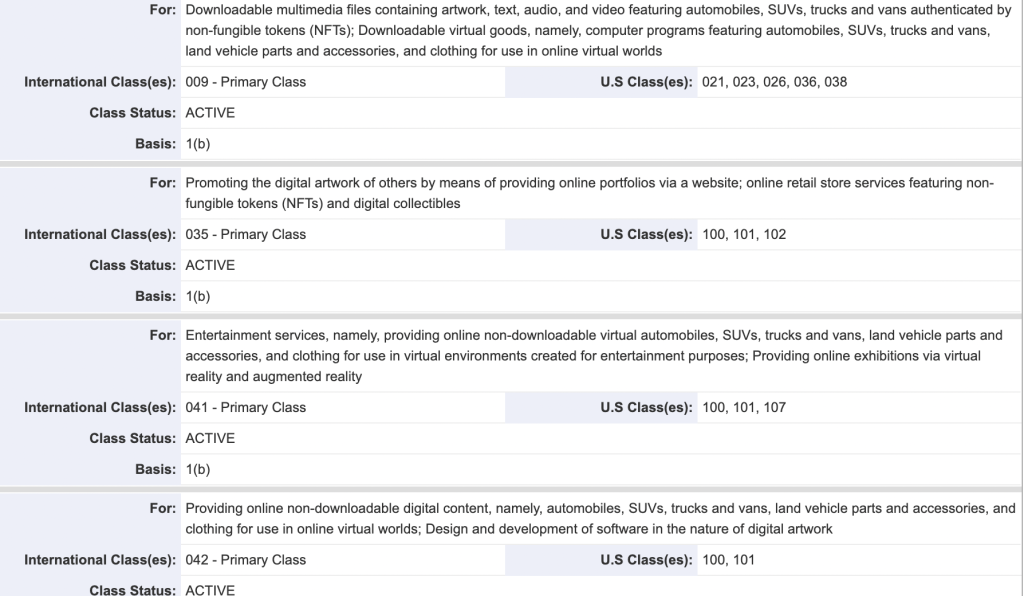 Online catalog building might also be on Ford's mind. The 041-Primary Class segment lists online exhibitions using augmented and virtual reality.
Ford isn't the first company to contemplate a metaverse foray. Car manufacturing stalwarts like Lamborghini and Bentley already have their standalone NFT collections. And Hyundai, Toyota, and Nissan have also been plan on venturing into the virtual arena.