Italian fashion giant Gucci has become the first major brand to accept payments in the form of the Bored Ape Yacht Club-affiliated ApeCoin (APE). Gucci customers in the United States can now purchase items in-store with APE.
The payment infrastructure will be provided by BitPay, a firm that has helped big names such as AMC Theaters accept crypto payments in the past.
The announcement was made through Gucci's Twitter account.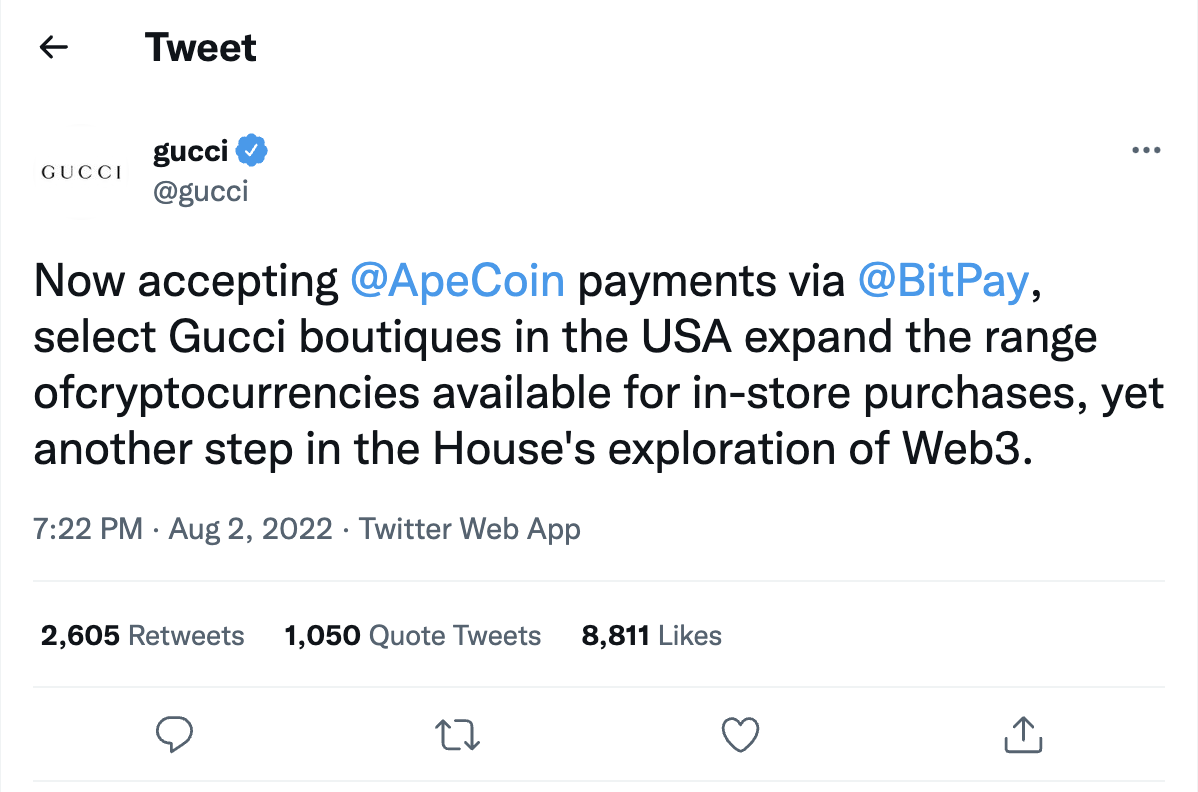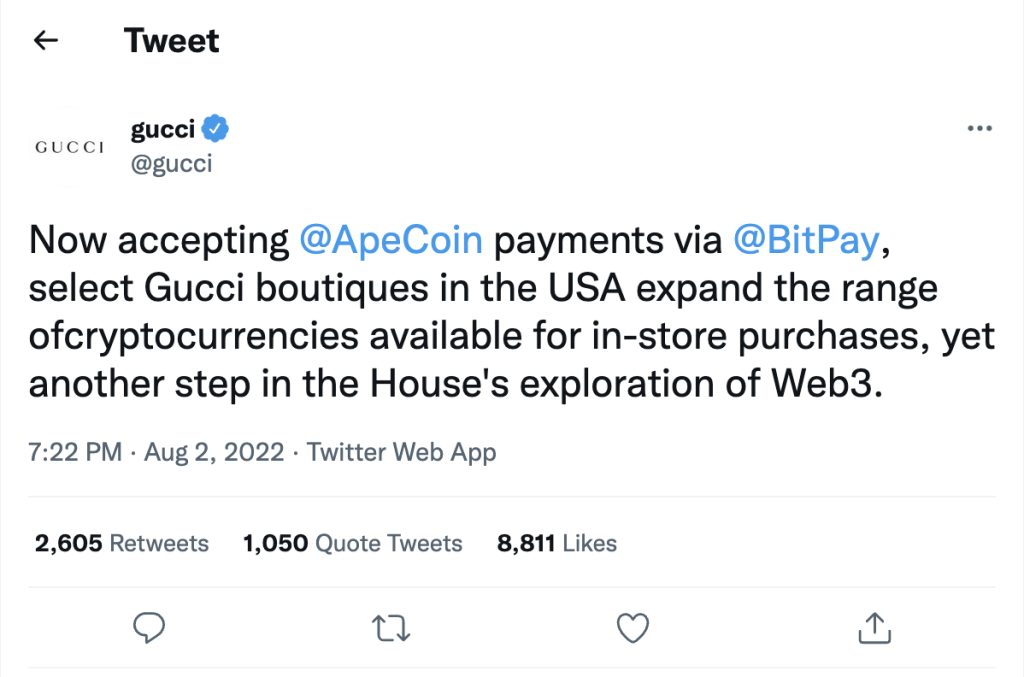 However, this is not the luxury fashion brand's first foray into crypto. Gucci kicked things off earlier this year, in February, with the "SUPERGUCCI" NFT collection in collaboration with vinyl toy brand SUPERPLASTIC. In the following month, Gucci released the "Gucci Grail" NFT collection.
In May, the company said it would accept 12 crypto assets as payment in 111 of its stores across North America. Big brands and companies have been entering the crypto space and Gucci's latest move shows they are keen to explore the possibilities offered by Web 3.0.