In a first for the country, Iran has placed its first import order using crypto. The order was placed using $10 million worth of crypto, according to Alireza Peyman-Pak, Iran's deputy minister of Industry, Mining, and Trade.
The news was announced through a tweet.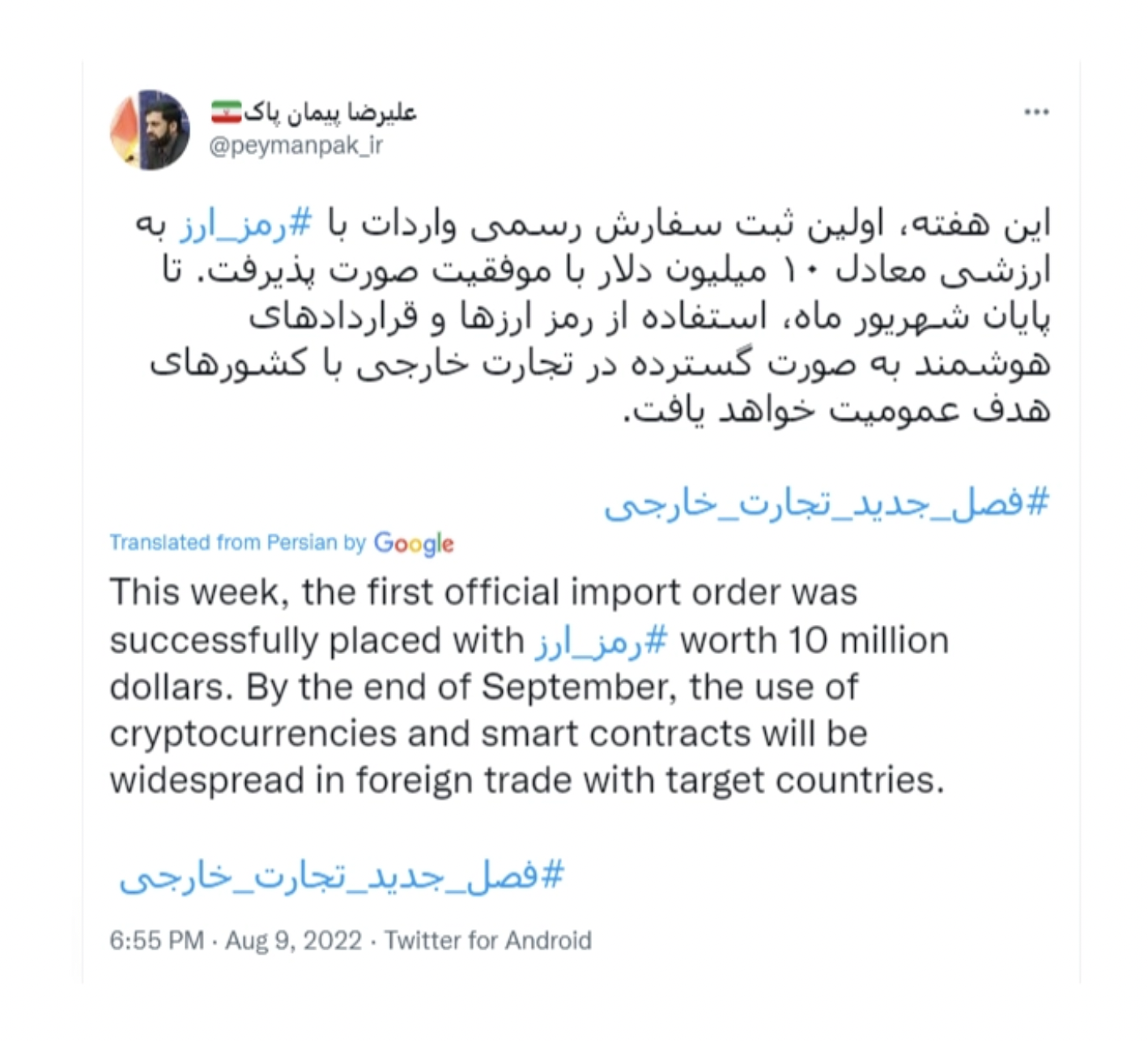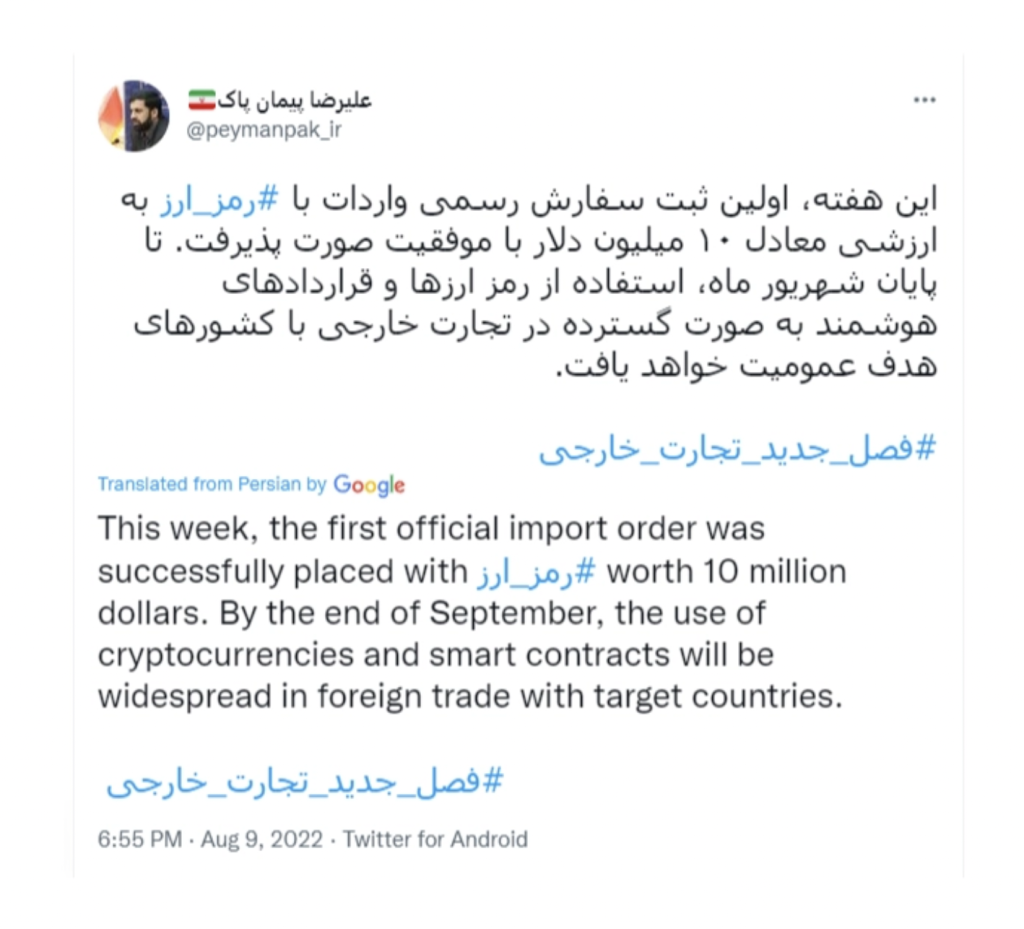 While Peyman-Pak did not reveal details about the crypto used or the imported goods, he stated that the $10 million order is the first of many international trades to be settled with crypto. Iran plans to increase the use of cryptos and smart contracts in foreign trade with target countries.
Iran's relationship with crypto 
Iran's step toward the use of crypto for import orders does not come as a surprise. The Islamic nation had plans to embrace cryptos as early as 2017. In 2019, the government legalized crypto mining, took action to regulate the sector strictly, and last year, it cracked down on local miners over energy use. And in 2020, the government amended the country's digital assets law to allow locally mined crypto for import payments.
In June 2021, the Iranian Trade Ministry issued 30 Iranians operating licenses to mine crypto, with the caveat that the mined coins be sold to Iran's central bank. Iran is now using those coins to pay for imports.
That move is what has enabled Iran to become a popular destination for Bitcoin miners. The country currently accounts for 4.5% of global mining activity, according to Reuters.