The week seems to have begun on a positive note for the crypto market, with Bitcoin and Ethereum leading the way. Shrugging off rate hike concerns, Bitcoin and Ethereum are trading above the psychologically important $20,000 and $1,500 levels, respectively. The total market cap is currently at $978 billion.
Investors continued buying the dip, so it appears that Nasdaq failed to reverse the crypto market's prevailing trend yesterday.
As per Chainalysis' on-chain data, BTC inflows to exchanges are decreasing and are below the 180-day average. That might seem like a positive sign for the market, but the inflow rate needs to be closely monitored before coming to any concrete conclusions.
The Fear and Greed Index, too, is doing better. It left the extreme fear zone during yesterday's session and is currently up by 3 points, at the 27/100 level.
Key coins
Yesterday, Bitcoin managed to bounce back to the $20,000 level after testing for support at $19,500. The jump helped boost investor confidence. The 4-hour chart shows that the $20,300 level is offering resistance, but the $20,064 level is expected to provide strong support in case of any sell-offs. If Bitcoin manages to break above the $20,300 level during today's session, it can bring some strength back into the market.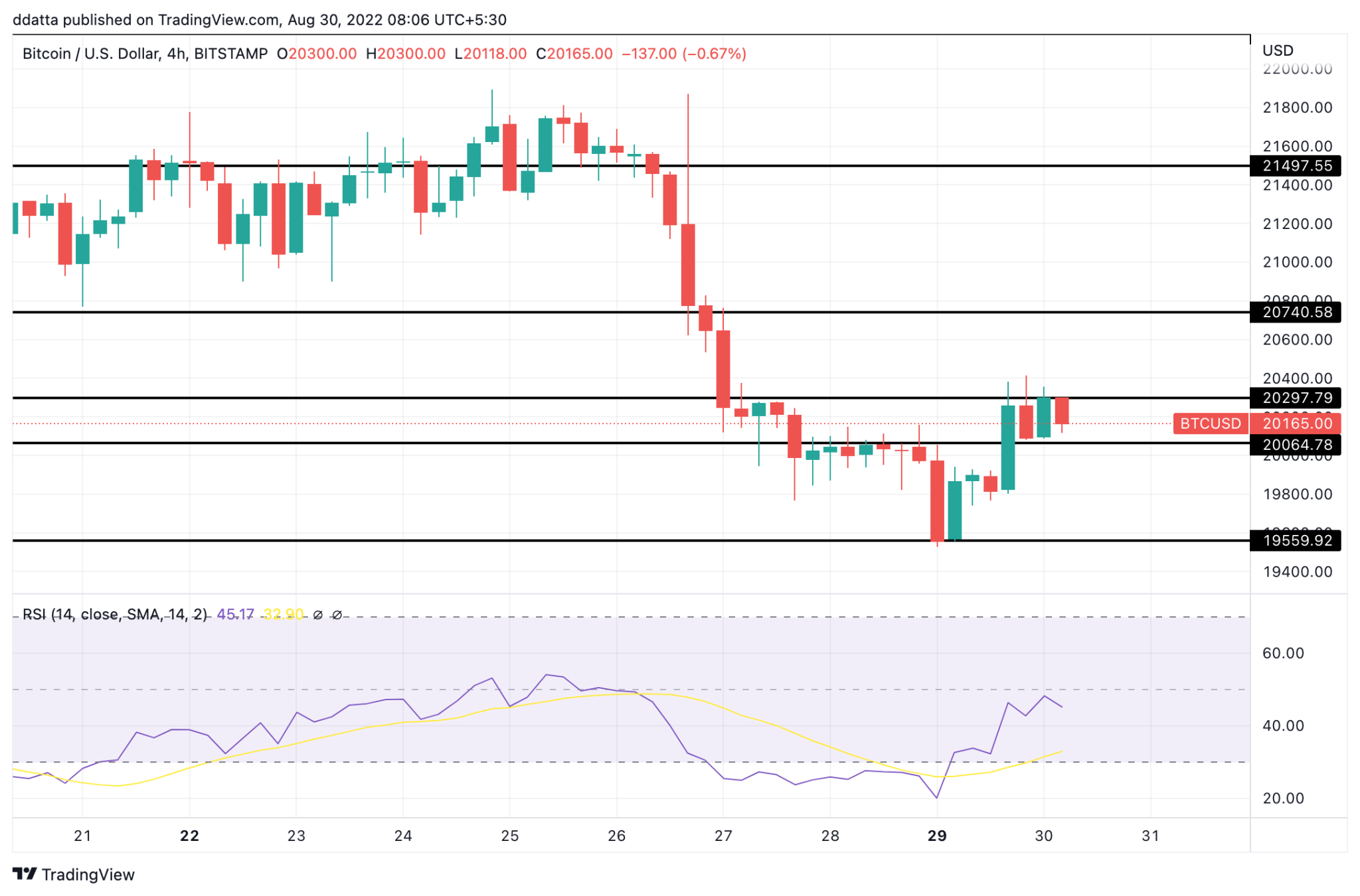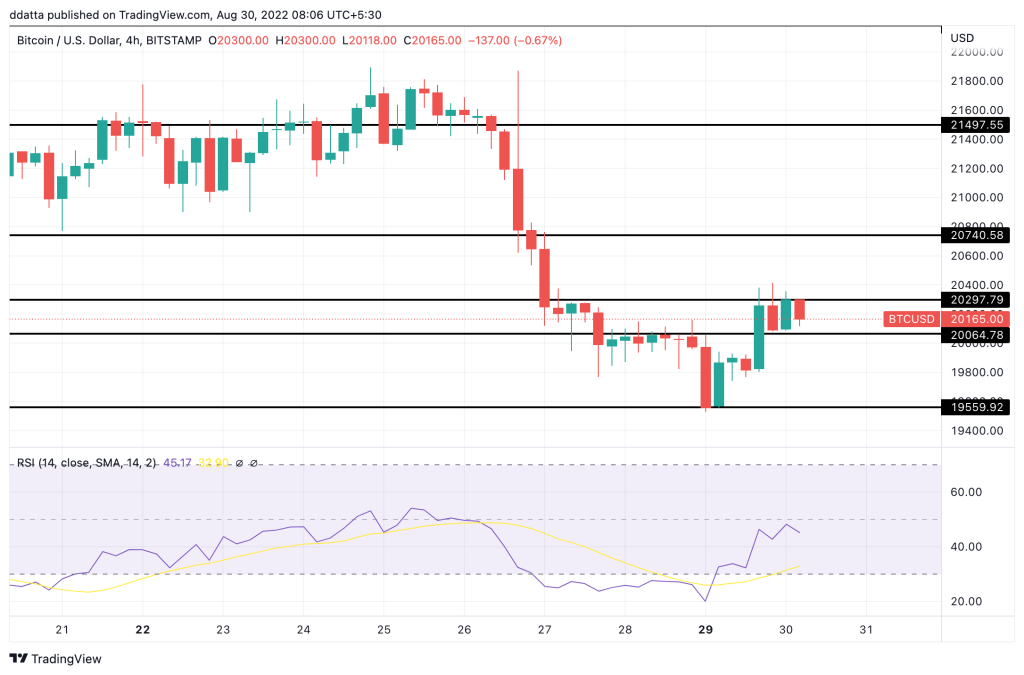 Ethereum single-handedly manages to reverse the weak market sentiment during yesterday's session, bouncing back higher after touching a low of $1,442 level. In the last 24 hours, ETH has gained over 6%. It is trying to break above the $1,557 level.
As the Merge date approaches us, volatility and trading activity on the counter is also peaking, creating trading opportunities. If ETH does succeed in breaking above the $1,557 level, the next major resistance levels will be at $1,620 and $1,680.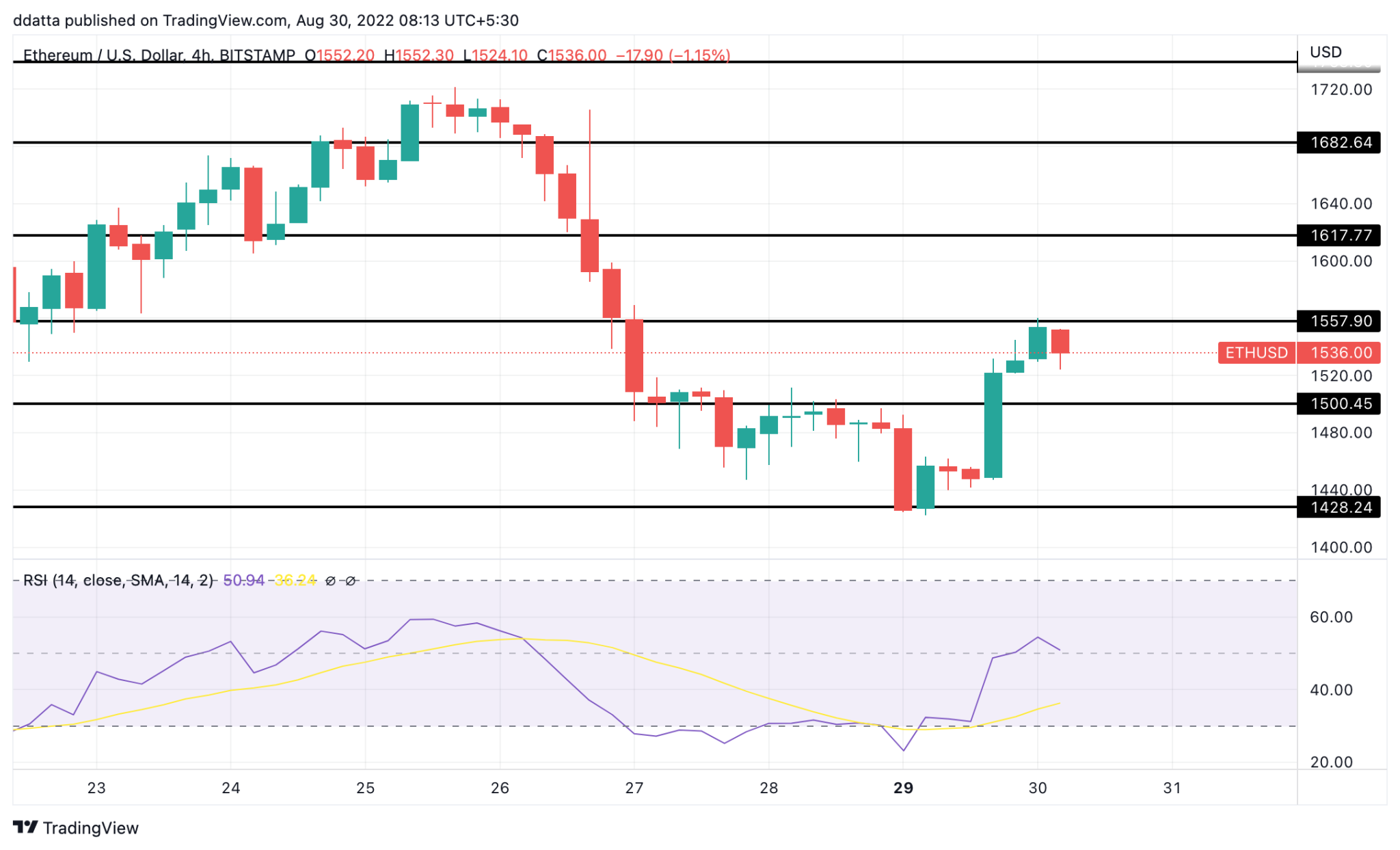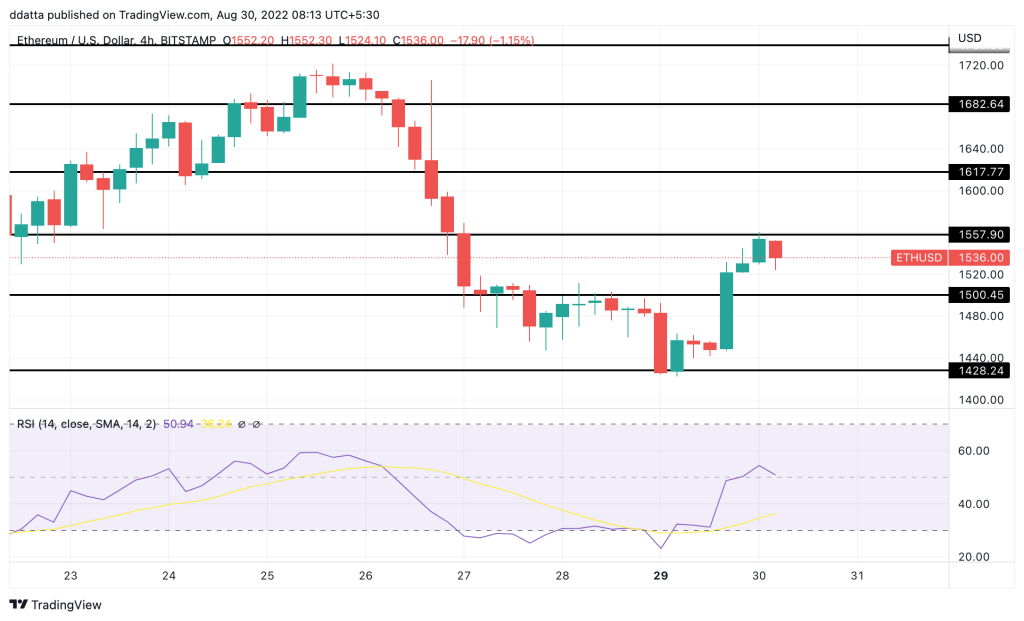 Top gainers in the last 24 hours
GAS (GAS): 12.86%
Synthetix Network (SNX): 12.37%
Compound (COMP): 12.20%
Cosmos (ATOM): 10.32
Chromia (CHR): 9.33%