Yesterday was a tough day for the crypto market. With security exploits in multiple blockchain platforms millions of dollars were lost, leaving market confidence shaken. And the Crypto Fear and Greed Index dropped by four points, to 30/100.
However, despite these negative developments, there was no significant drop in crypto prices. Even Solana (SOL), which has been most hit by the recent hack, showed some resilience. In the last 24 hours, the total crypto market capitalization went up by over $22 billion and is currently hovering around $1.07 trillion.
Support to the crypto market also came from upbeat US economic data and corporate earnings, which helped Nasdaq rise by 2.59%.
Bitcoin and Ethereum's outlook
Bitcoin (BTC) continues to hover around its key support level of $22,910 and is trying to go higher. It needs to break above the $24,209 level to resume the uptrend. Multiple headwinds in the crypto market are hindering BTC's upmove.
The US non-farm payroll data and Bank of England's expected 50 bps interest rate hike will be in focus today and tomorrow, and BTC and the broader crypto market will also take their cues from there.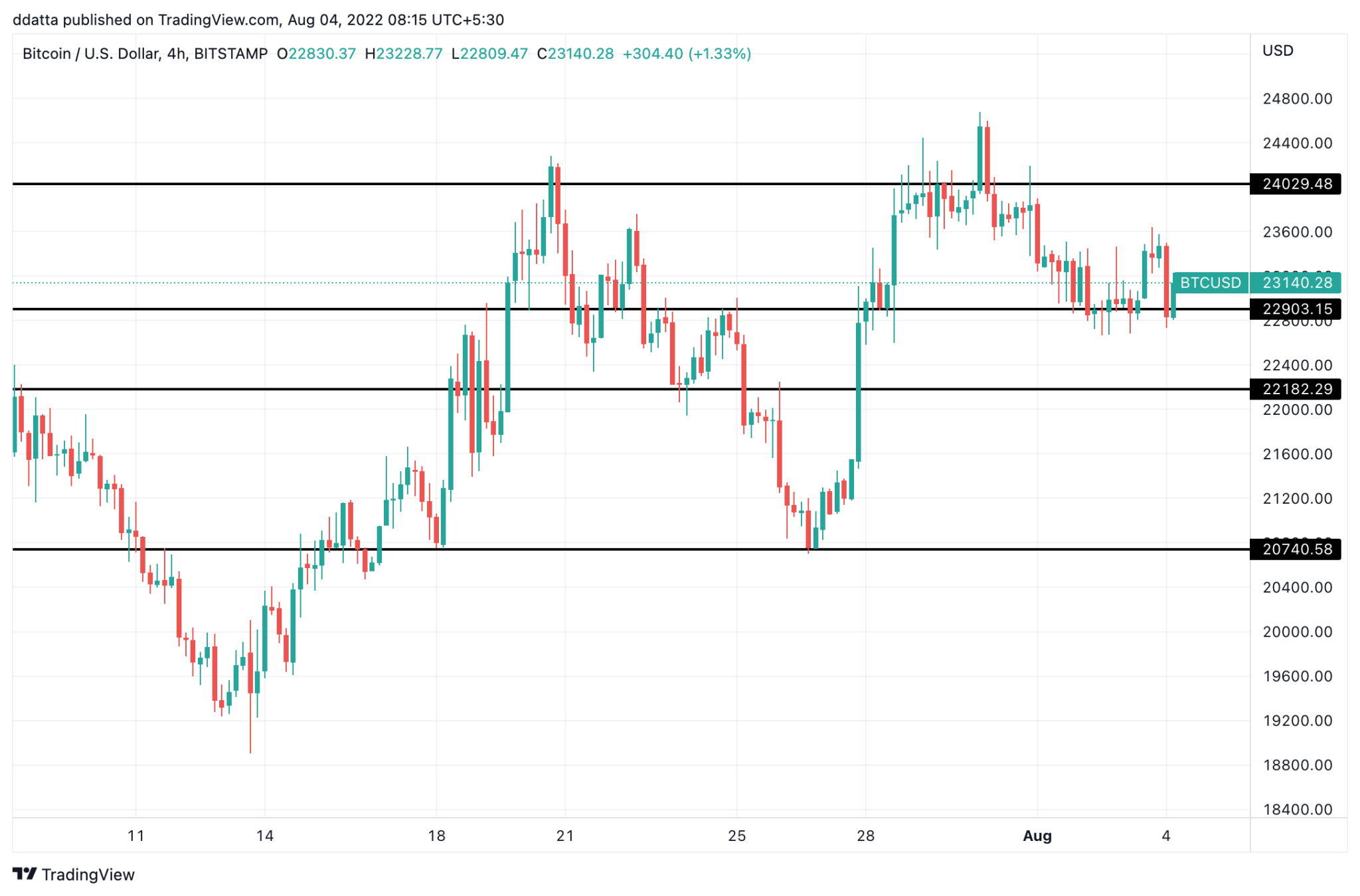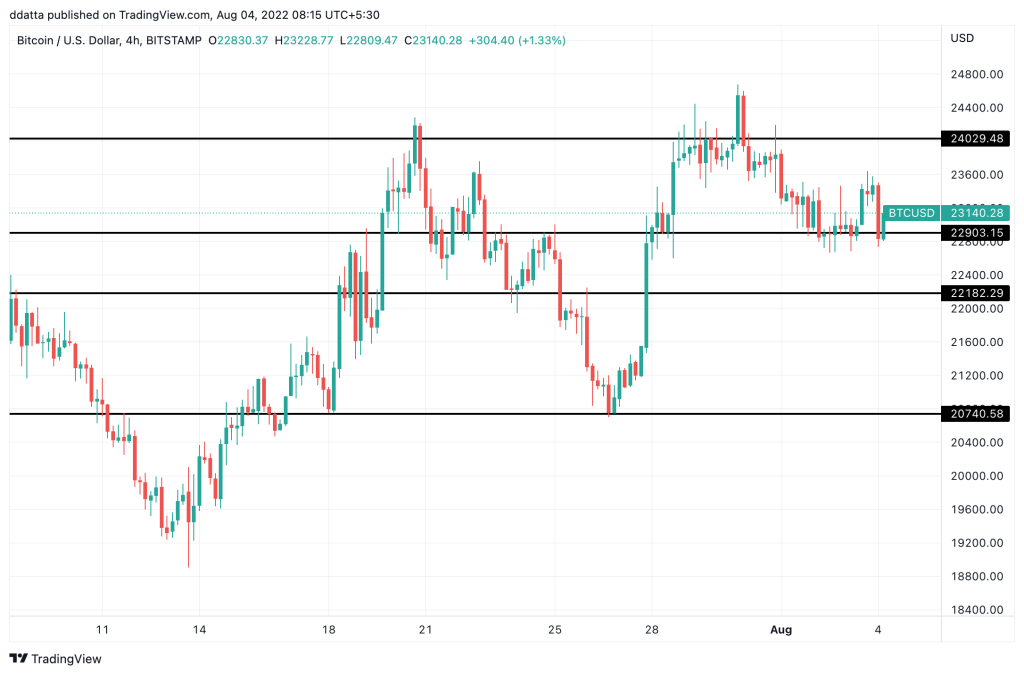 Ether (ETH), on the other hand, has successfully broken above the resistive $1,617 level on the 4-hour chart and is providing strong support. As per the charts, the next logical target for ETH would be $1,697—that's the next big resistance level. If it breaks above this level with strength, Ether may move closer to the $2,000 level in the short term.
However, the Goerli test hard fork is likely to chart ETH's future price action.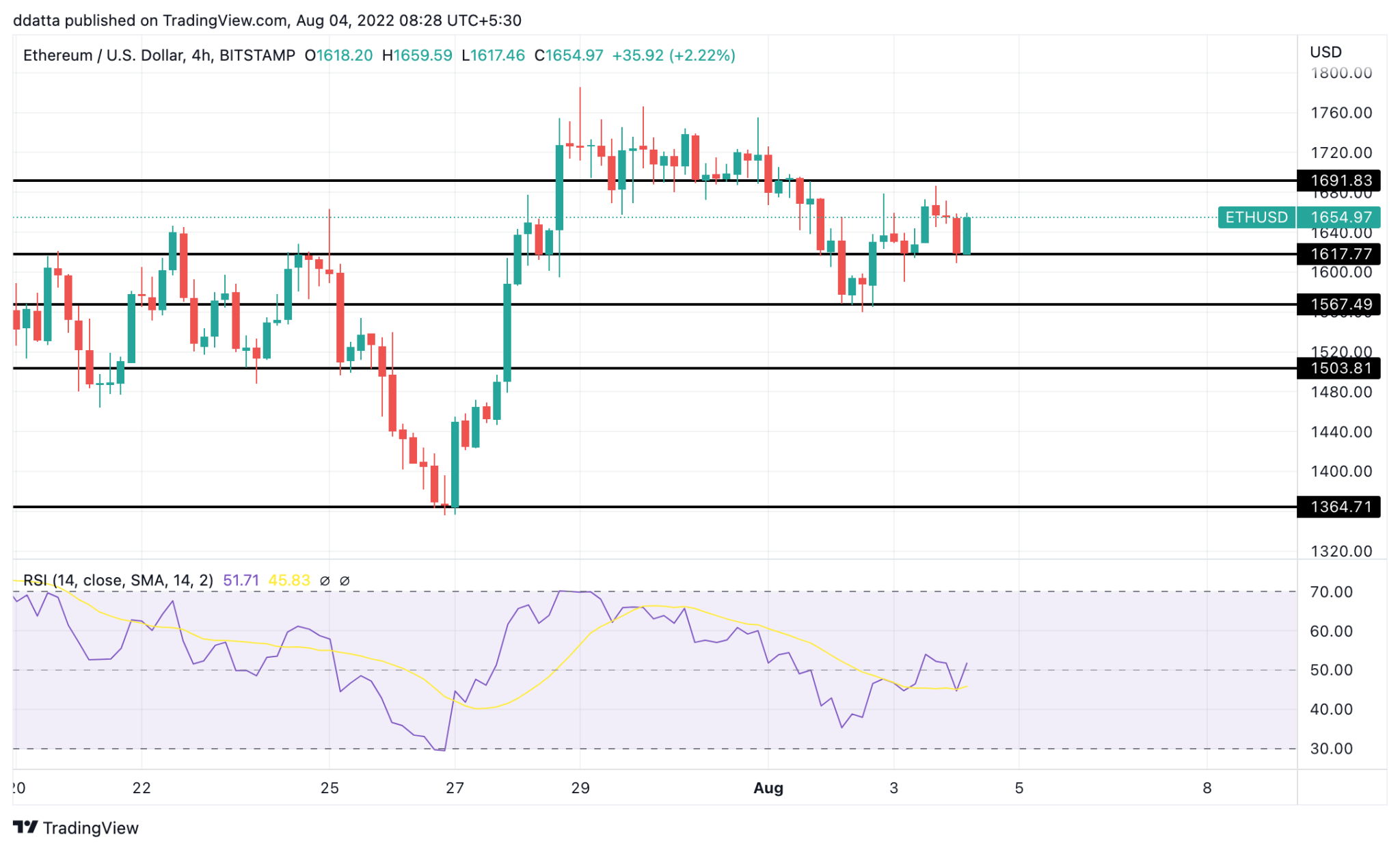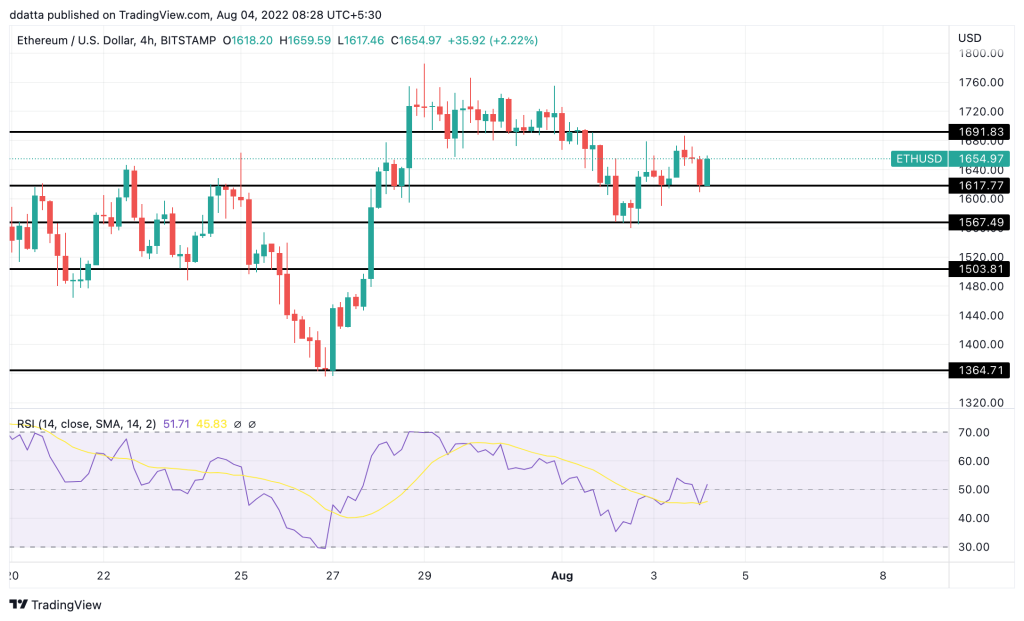 The top crypto movers and shakers in yesterday's session are listed below.
Top gainers
Ethereum Name Service (ENS): 14.65%
IoTex (IOTX): 14.63%
ApeCoin (APE): 12.29%
Alien Worlds (TLM): 9.54%
Uniswap (UNI): 9.22%
Top losers
Civic (CVC): 2.71%
QuarkChain (QKC): 1.51%
Numeraire (NMR): 0.78%