The crypto market closed the week on a bearish note. Ethereum (ETH) and Polkadot (DOT) led the way down, with top cryptos by market cap, including Cardano (ADA), Binance Coin (BNB), Solana (SOL), and Ripple (XRP) all trading in the red. However, Bitcoin (BTC) rose by 0.82%, ending the week with a 9.15% gain to touch $21,834. With this, BTC has traded above $21,000 for the second consecutive session.
After experiencing a mixed session followed by a late pullback, the total crypto market cap is down by $12.5 billion to $1,011 billion ($1.01 trillion) for the session.
On the crypto news front, it was a quiet Sunday, leaving investors to focus on the upcoming week.
The Fear and Greed Index
Despite the bearish market sentiments, BTC managed to stay in the green on Sunday, but the Fear and Greed Index fell for the second time in a row. The Fear & Greed Index, an indicator of the crypto market sentiment, slipped back into the Extreme Fear zone. The index dropped from 26/100 to 25/100. In the absence of crypto-specific news in yesterday's session, investor concerns ahead of this week's release of US economic data likely contributed to the decline.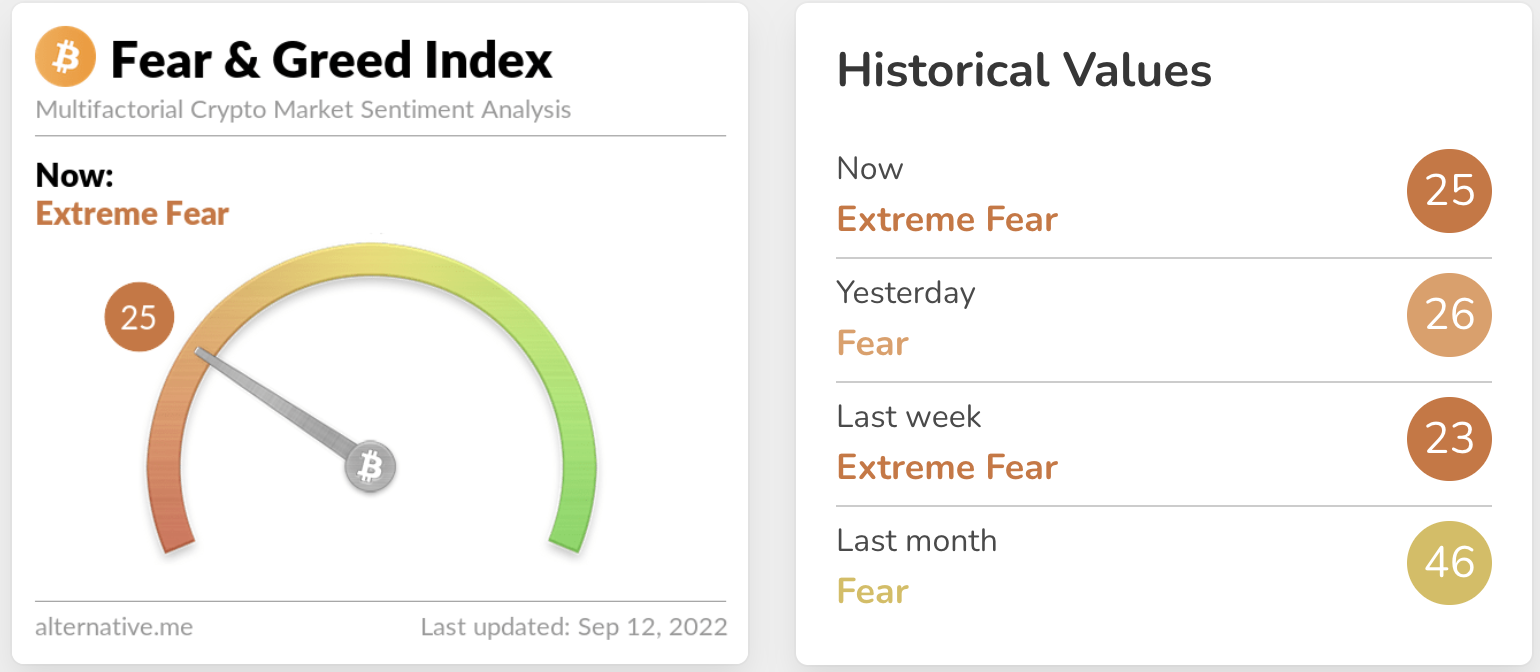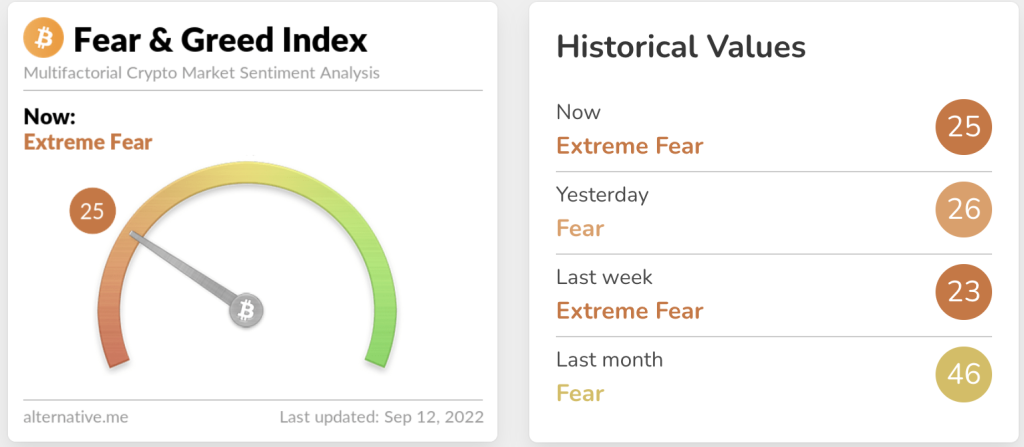 Top gainers and losers
Golem (GLM), with a 16.33% gain, is the top gainer, according to live data from CoinSwitch, followed by ApeCoin (APE) and Power Ledger (POWR), which added 8.02% and 5.43%, respectively.
Among the bottom performers, Terra 2.0 (LUNA2) leads the way down with a 19.59% fall in price, after recording a bullish session last week. Other laggards were EOS (EOS) and Curve DAO (CRV) with a 4.66% and 4.40% drop, respectively.