With the long-awaited Ethereum Merge just hours away, the top cryptos by market had a bearish session yesterday. Ethereum (ETH) and Cardano (ADA) led the way, rallying by 4.09% and 3.66%, respectively.
The top gainer for yesterday was Celsius. With news about Celsius planning to restructure its business making the rounds, its token CEL surged by 28.97%. Ravencoin (RVN) and Ethereum Classic (ETC) followed, with gains of 17.44% and 11.23%, respectively.
Despite Bitcoin (BTC) struggling to recover from Tuesday's 9.9% drop, it saw a 0.29% rise and ended the day at $20,234. BTC's drop negatively impacts investor sentiment and impacts most altcoin prices.
The crypto market cap rose by $12.5 billion to $963.9 billion during the session. The gain was modest compared to Tuesday's $78.9 billion drop.
The Fear and Greed Index
The Fear and Greed Index, created to understand investor sentiments in the crypto market, increased from 27 to 28. While that's a modest increase, the fact that the Extreme Fear zone was avoided reflects investor resilience.
The Index needs to return to 40/100 to support a BTC move toward $25,000. If it falls below 20/100, BTC could drop below $18,000.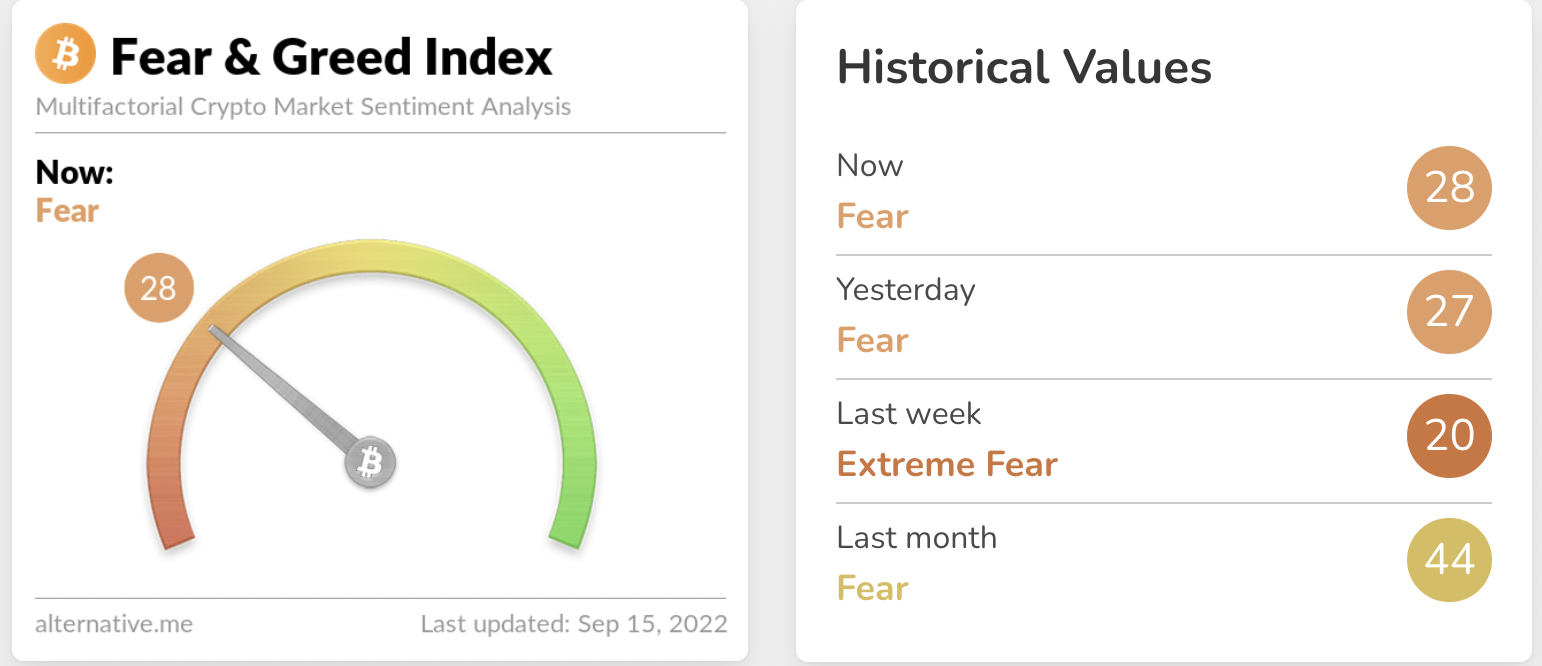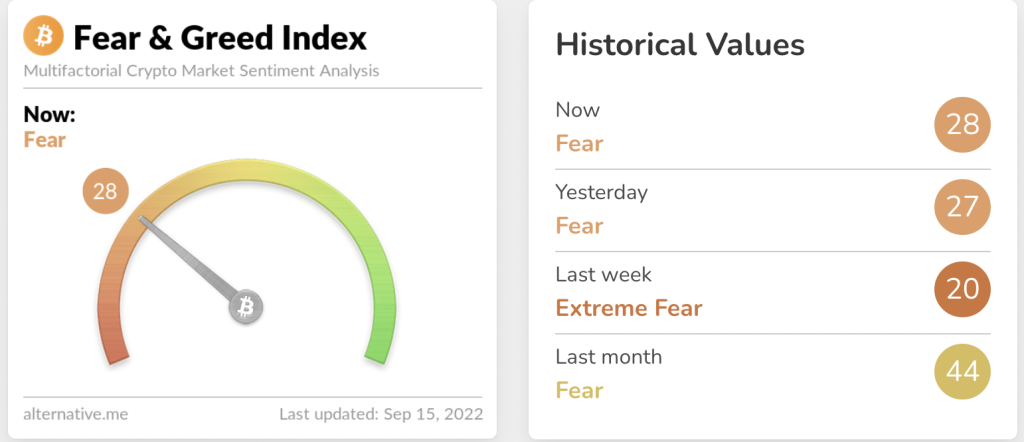 Top gainers and losers
The top gainer today, according to live data from CoinSwitch, is QuarkChain (QKC) which surged by 11.74%. It is trailed by Compound (COMP) and Fetch.ai (FET) with 5.60% and 5.23% gains, respectively.
Terra 2.0 (LUNA2) is trading on the red side, down by 33.42% after South Korea reportedly issued an arrest warrant for founder Do Kwon. Golem (GLM) and AirSwap (AST) are the other leading laggards, down by 11.14% and 7.79%, respectively.