A tax evasion-related lawsuit has been filed against Michael Saylor and the company he founded, MicroStrategy. The lawsuit was filed by Karl Racine, Attorney General for the District of Columbia in the United States. Racine alleges that the company assisted Saylor in evading tax and is thus extending the lawsuit to the company as well.
News of the lawsuit broke via a series of tweets by Racine on 31 August.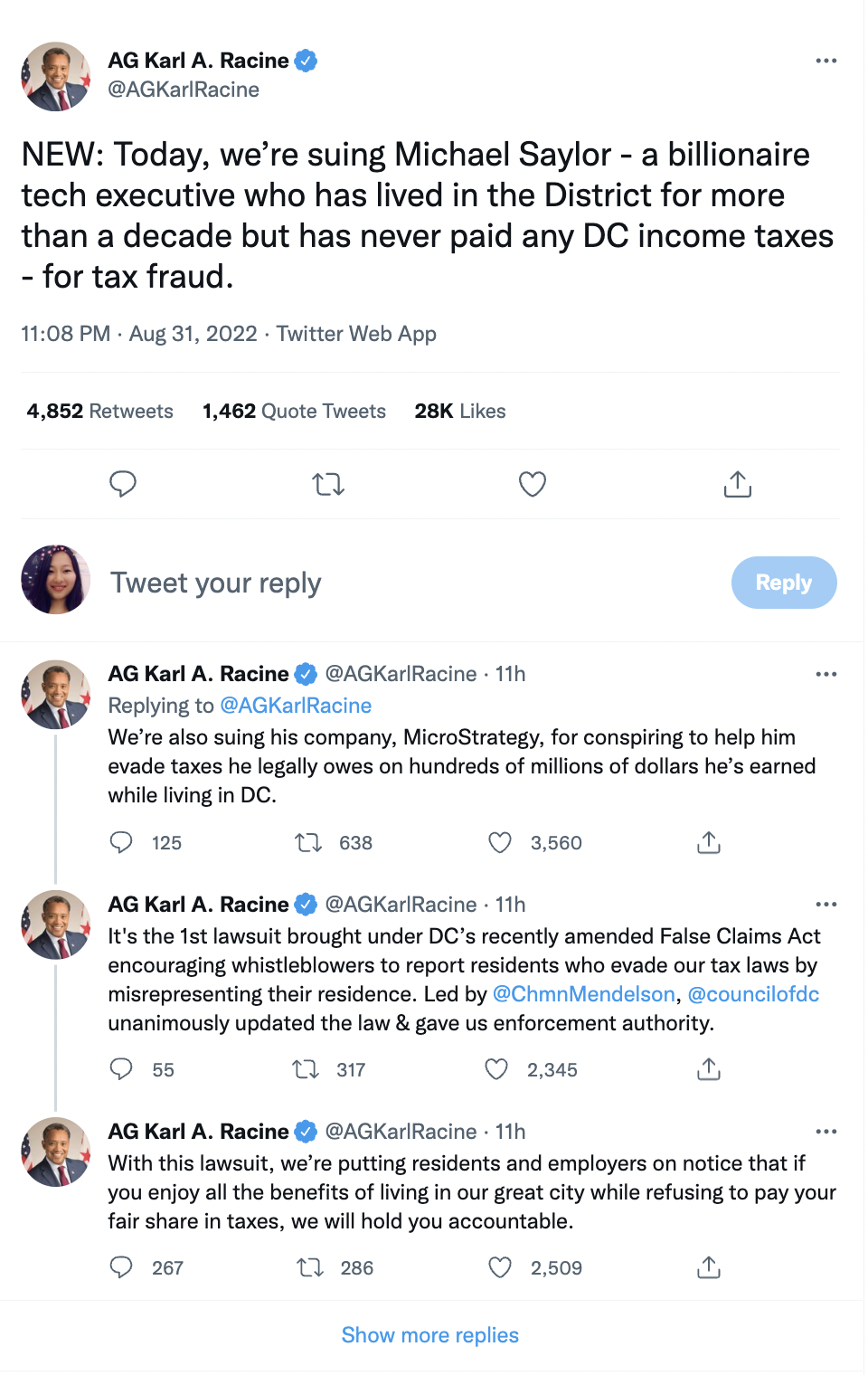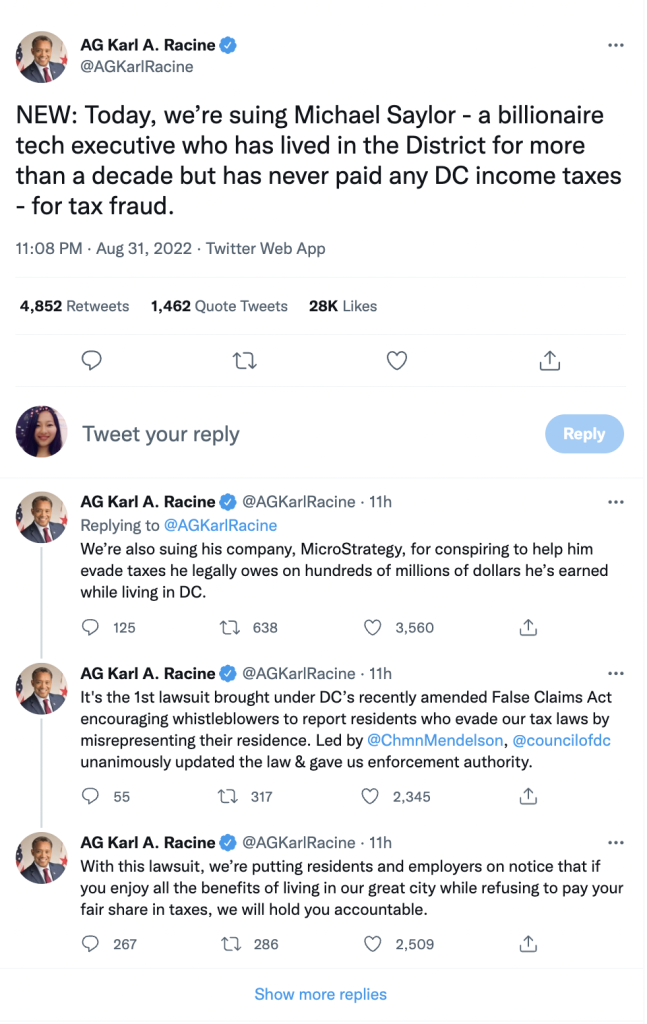 Saylor's resignation: A quick recap
Under Michael Saylor's leadership, MicroStrategy became one of the first institutional adopters of Bitcoin. Unfortunately, MicroStrategy lost over $1 billion of its funds in the second quarter of 2022. As a result, Saylor stepped down as CEO last month. He was later appointed as the Executive Chair of the company.
Additional charges
The attorney general's office also claims that Saylor falsified his residency with the help of MicroStrategy. Saylor has been living at his house in Georgetown, Columbia, since 2005 and has even docked at least two of his luxury yachts on the property.
According to the DC laws, individuals who reside in the District for a minimum of 183 days a year are required to pay local taxes. Saylor failed to pay the local tax and has breached the law, according to the claim from the DC office. He could now face penalties to the tune of $100 million.
This is the first lawsuit brought under the District of Columbia's recently amended False Claims Act, Racine's tweet revealed. The law encourages whistleblowers to report residents who evade tax despite enjoying the benefits of being a resident.