Most NFTs will become eco-friendly with the Merge as Ethereum houses the largest Non-Fungible Token (NFT) volume right now—over 80%, according to The Block's analytics.
The graph below shows the NFT spread across chains. Ethereum takes the cake followed by Solana.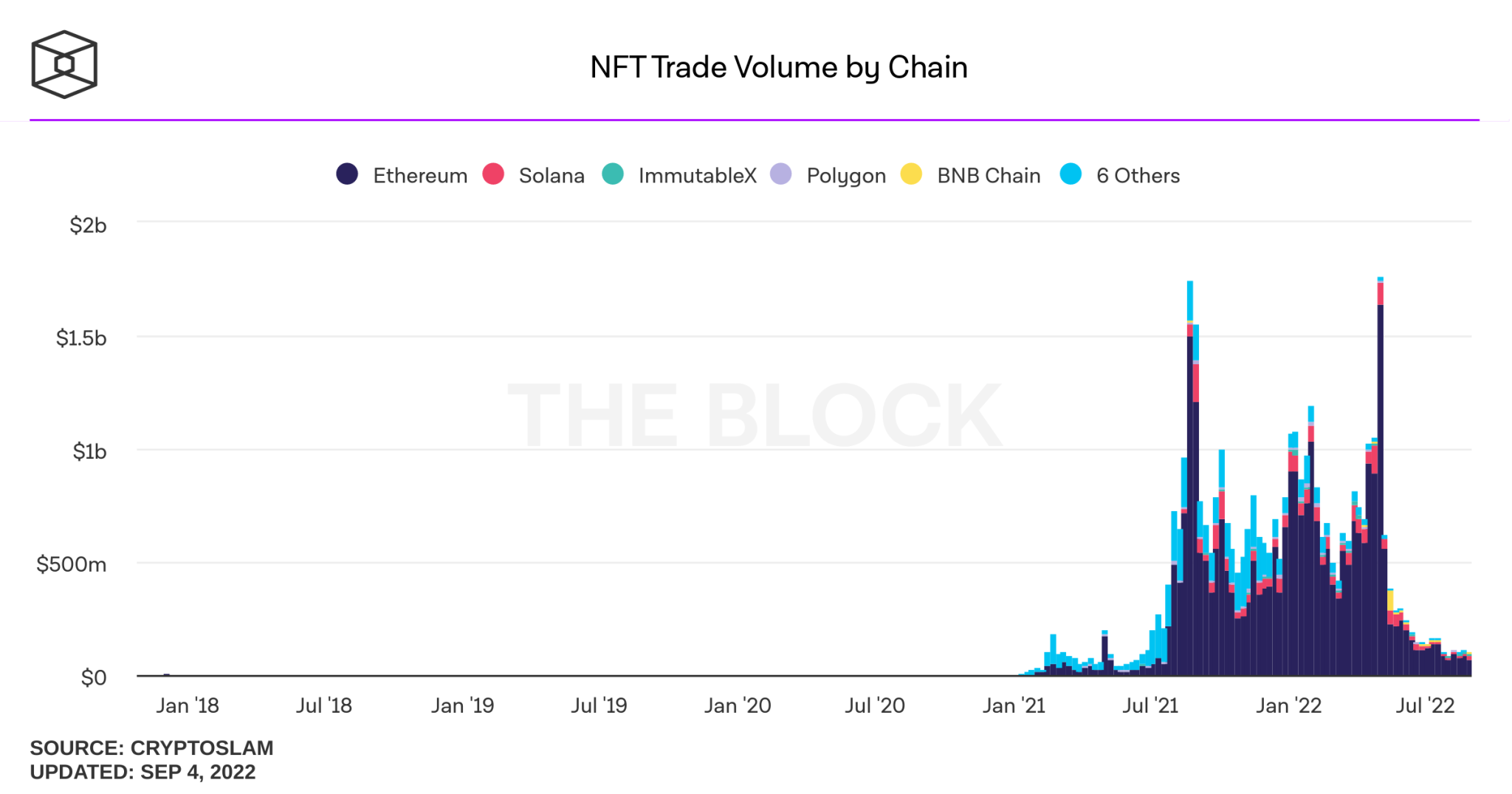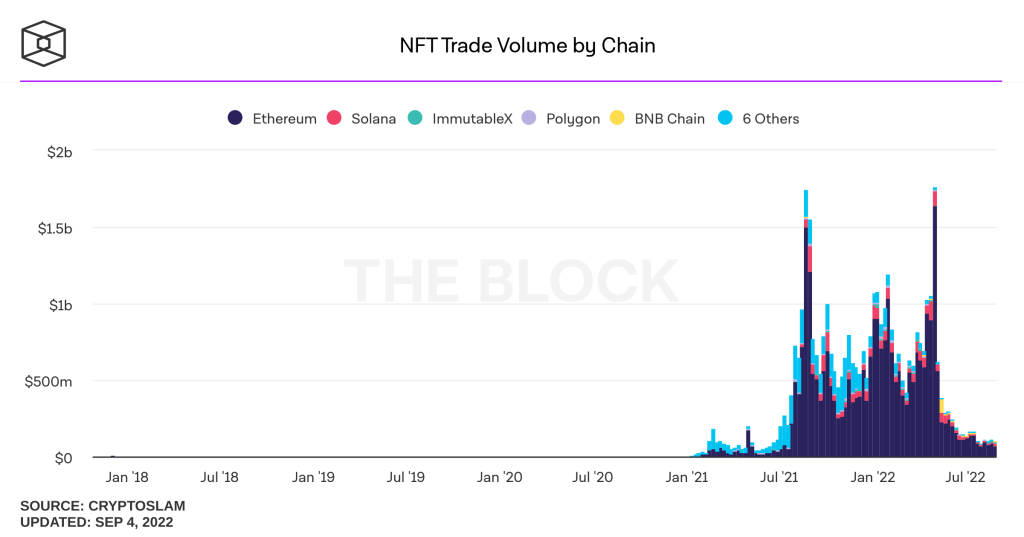 Source: The Block
Ethereum is adopting the Proof-of-Stake (PoS) mechanism of verifying transactions in the near future and will become 99.95% more energy-efficient. As a result of the change, NFT minting, in turn, will also require less energy. Ethereum's transition will thus positively impact the NFT market.
NFTs, however, were also part of the reason for Ethereum's large carbon footprint. The profile-picture mania in 2021, followed by increased dApp concentration, increased Ethereum's emissions, which peaked at 11.65 Megatons in emitted carbon/year in May 2022.


Source: Kylemcdonald.github.io
What does this mean for NFT adoption
In the past, we have seen several notable NFT projects being scrapped due to their association with Ethereum, which was seen as an energy-guzzling crypto. For example, GSC Game World—a repeated indie game developer based out of Ukraine—had to pull out of an upcoming game because it owned NFT-based gaming assets. The Merge might be the right step toward making NFTs more approachable and acceptable.
Ethereum's transition might usher NFTs into an era of increased adoption, even among environmentalists. Damien Schuster, co-founder at Offsetra, a carbon offsetting firm, says that several companies and firms have been reluctant to use Ethereum due to the anti-environment narrative. He expects the Merge to change that.