There seems to be no holdback in the installation of bitcoin ATMs worldwide. According to coinatmradar.com, the number of bitcoin ATMs surpassed the 39,000 mark on August 8, 2022.
Yet, it took almost 4.5 years to increase the count of number of bitcoin ATMs from 1,000 to 39,000 globally. After the slowdown in installations after the crypto market crash in 2018, the pace of installation picked up pace only after September 2020.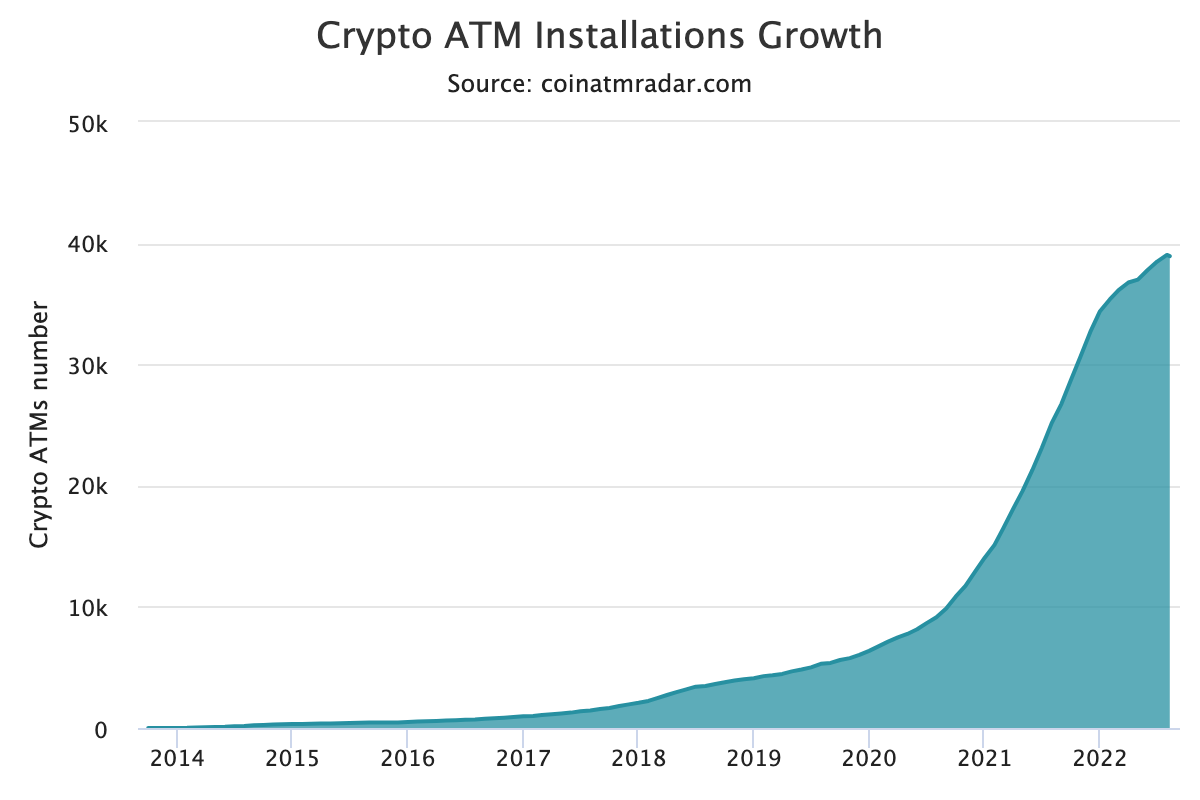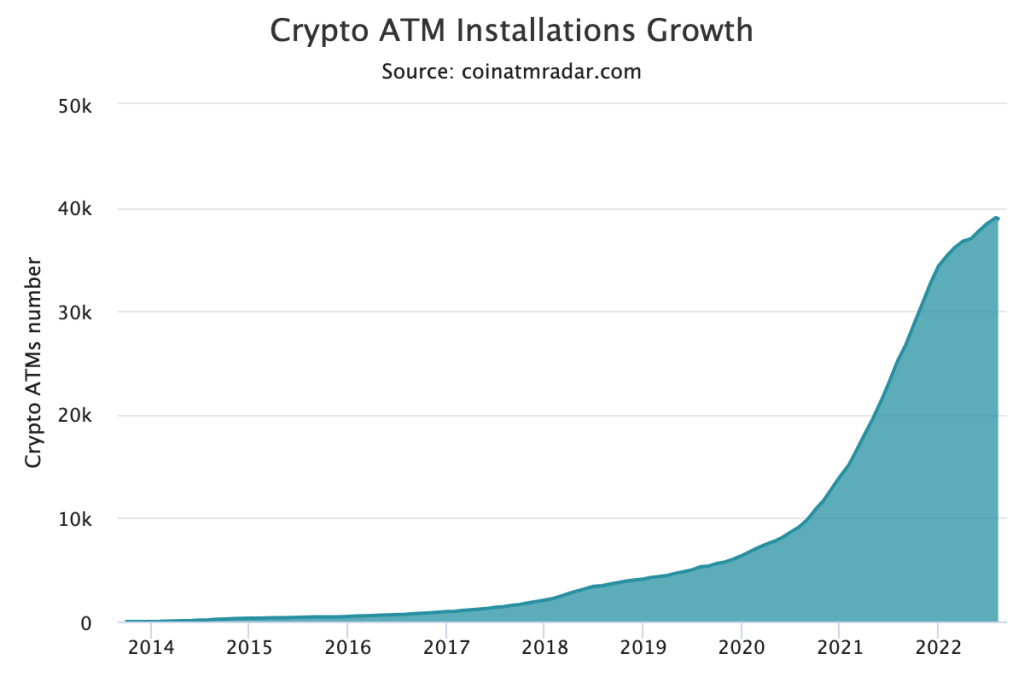 Currently, 614 crypto ATM operators have installed 39,011 bitcoin ATMs in 78 countries with North America dominating the count of Bitcoin ATMs worldwide with 37,081 bitcoin ATMs.
In terms of geographical distribution of bitcoin ATMs, the US has a share of 87.9%, while Canada commands 6.3%. Europe has a market share of 3.8%, and the rest of the world commands a market share of 4.9%.
However, despite registering a 3,925% growth in the last 4.5 years, the number of new installations has slowed down in recent months due to the downturn in the crypto market.
Patrick Mueller of Coin ATM Radar commented on the development: "The customers are less active, hence the operators get less volume, hence [they] don't grow that fast and don't install that many ATMs."
On another encouraging note, Japan, which is a crypto-friendly country, will see its first bitcoin ATM launch after a gap of four years. Local crypto exchange firm Gaia Co. Ltd. has announced that it will soon launch the ATMs—locally known as BTMs—in the country. Initially, the BTMs will be installed in Tokyo and Osaka, but Gaia plans to expand the network to other cities over the next 12 months by setting up 50 BTMs. If everything goes according to plan, the company aims to increase that number to 130 in the next three years.