Days after Solana wallets experienced a multi-million dollar breach, Polygon edged past Solana to claim the fifth position in the DeFi space. According to the data released by DeFiLlama, Polygon currently has $2.18 billion in TVL (Total Value Locked). Solana is in sixth place with $1.66 billion set aside in DeFi TVL.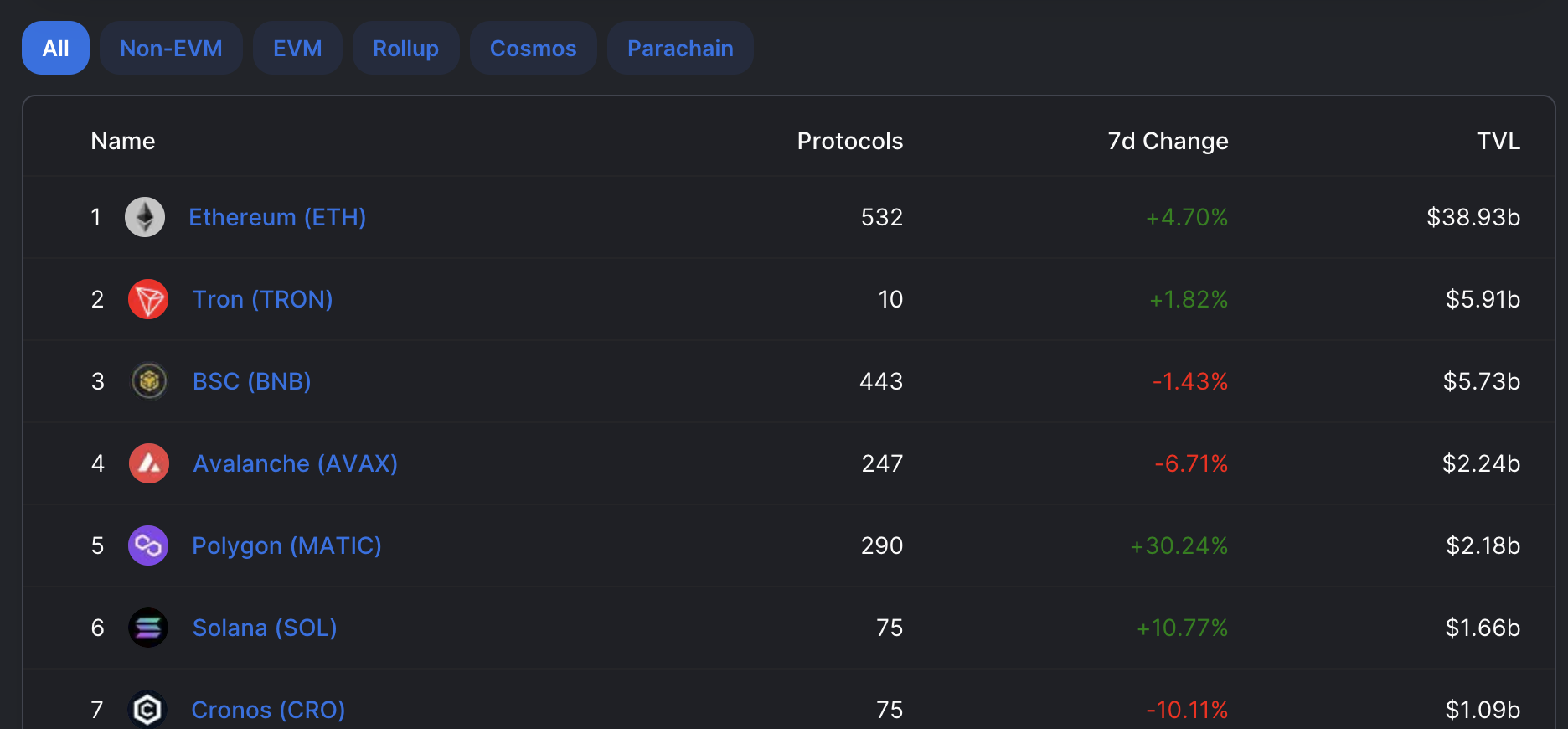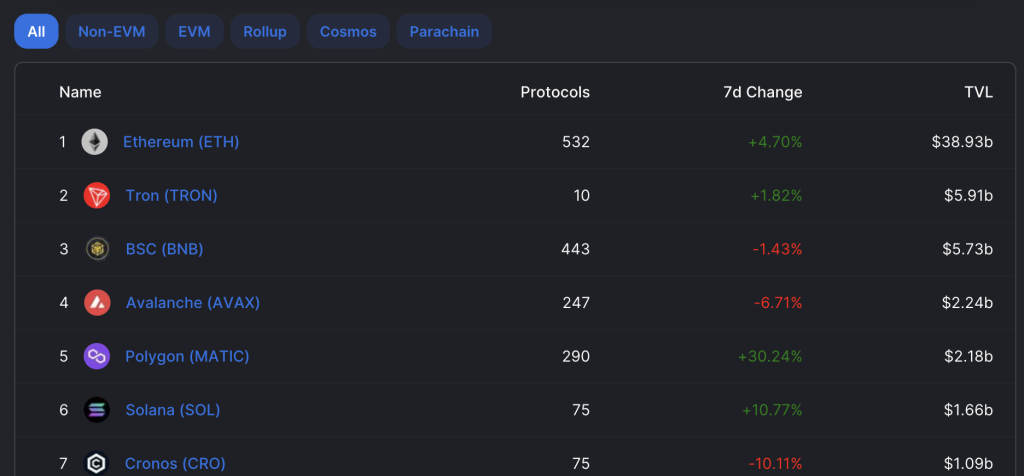 Source: DeFiLlama
How did the DeFi power change hands?
Solana, as an ecosystem, has been blowing hot and cold over the past few months. Massive sell-off pressure and liquidations have taken a toll on Solana's TVL since 31 July, reducing it by almost $600 million.
Solana started the month at $2.15 billion TVL, which dropped to $1.66 billion at the time of writing. To compare, Polygon has been accommodating new protocols like AAVE V3, thereby adding to its DeFi TVL significantly. DeFiLlama figures suggest that Polygon TVL went up by nearly 45.19% over the past 30 days, while Solana's monthly TVL gain stands at 6.57%.
Which protocols are still holding strong for Solana?
As of now, Solana's DeFi presence depends on 75 individual protocols. At publishing time, Lido (the liquid staking) protocol seems to be leading the charge with a 52.33% month-on-month hike in TVL. When it comes to sheer volumes, Solend leads the charge. However, most other protocol TVLs have been bleeding over the past month or so— something that explains Solana's DeFi dive across August.
Why is Polygon soaring?
It's not just about Solana's dropping TVL. Specific Polygon protocols like Beefy, Uniswap, and Balancer have moved up by over 15% each, contributing to the blockchain's DeFi ascent.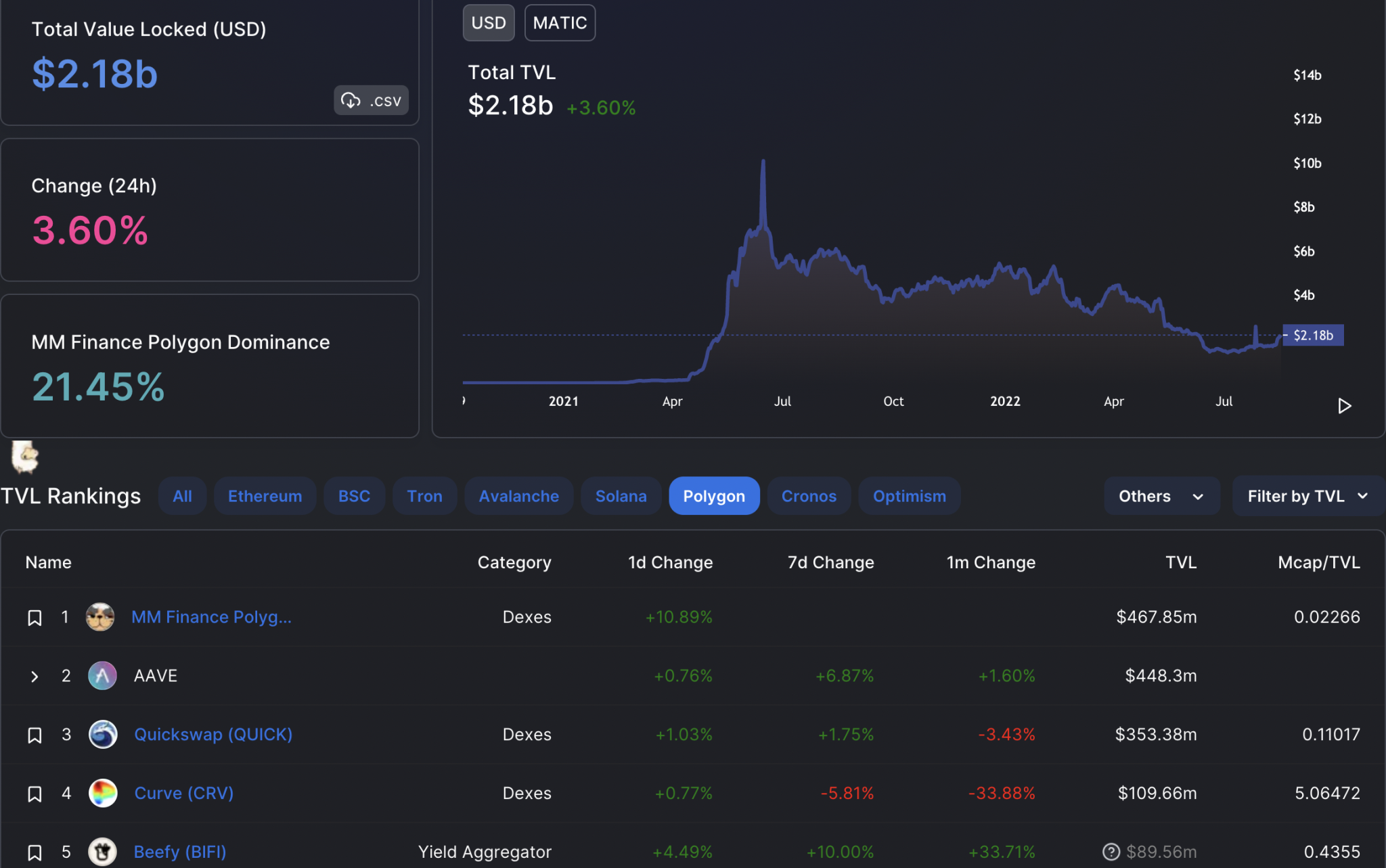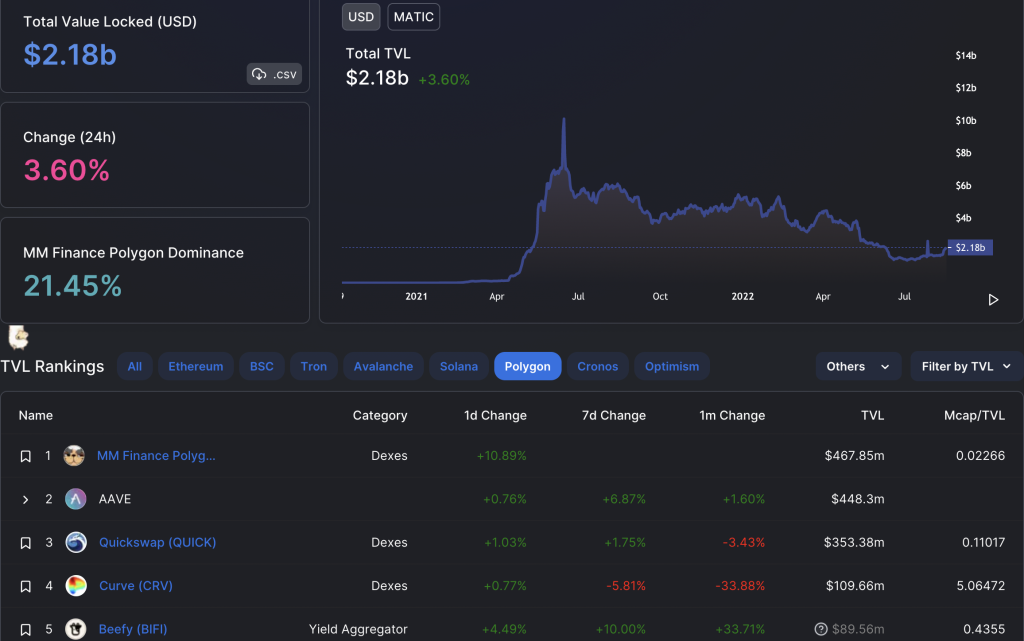 Source: DeFiLlama
For now, Polygon seems to have its eyes set on Avalanche (AVAX)— which is placed fourth in the DeFi TVL list with $2.21 billion locked. Considering Avalanche's negative TVL growth (month-on-month), we can expect Polygon to overtake the former. FYI, Ethereum leads the DeFi TVL war with $38.7 billion locked across 532 protocols.