Soon after the successful execution of the Merge, Dogecoin became the second-largest proof-of-work network after Bitcoin. With Ethereum exiting the ecosystem, the PoW crypto dominance stands at 42.23%.
However, Bitcoin is still far ahead in terms of market capitalization and network hash rate. The other top proof-of-work cryptos in the top 10 list include Ethereum Classic, Litecoin, Bitcoin Cash, Monero, ZCash, and BitcoinSV.
Unlike Bitcoin, which uses ASIC for mining purposes, mining Dogecoin is relatively easy as it can be mined using GPU, which can be assembled at home.
Many experts feel that Ethereum's departure from the proof-of-work ecosystem has put pressure on Bitcoin to justify the use of the power-hungry proof-of-work consensus mechanism over the long term.
It is to be noted that the Dogecoin Foundation is also flirting with the idea of moving toward the proof-of-stake consensus mechanism. In December 2021, the decision-making body released its "Dogecoin Trailmap" roadmap which proposed to build a Dogecoin "community staking" version that resembled PoS. However, the move has not made much headway.
ETC hash rate spikes massively in the last 24 hours
As ETH miners are left with few options after the Merge, they have piled into the Ethereum Classic network soon after the transition, leading to a huge spike in network hash rate.
From 65 terra hashes per second on Wednesday, the network hash rate spiked to around 307 terra hashes per second (TH/s) soon after the Merge, a spike of almost 5 times. It is currently hovering around 245 TH/s.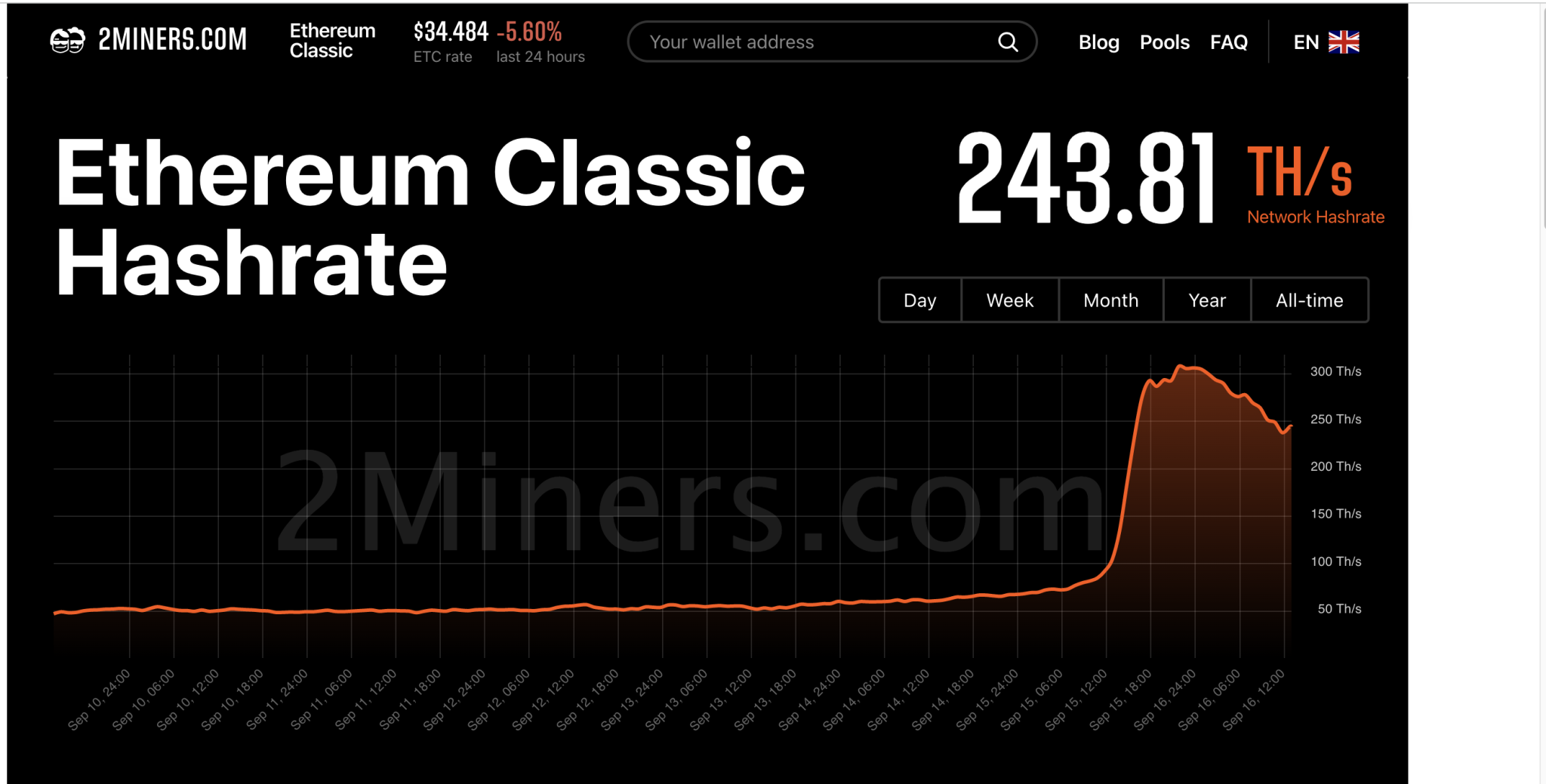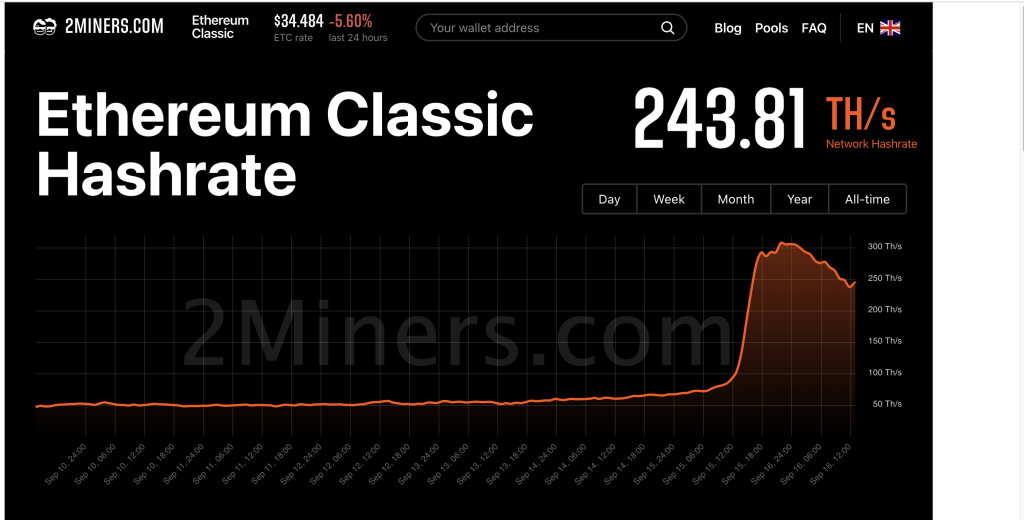 Other PoW coins such as Ergo and Ravencoin also witnessed a spike in their network hash rate.