The on-chain transaction volumes of stablecoins surged by 32.9% in August, a new report by The Block reveals. July saw transaction volumes to the tune of $655.2 billion. The on-chain transactions surged to $866.20 billion in the following month. The increase might indicate increased DeFi activity.
It is possible that people swapping their stablecoins (fiat-backed ones) for other assets in the fear of another depeg or DeFi meltdown are causing the rise. People are perhaps moving a lot of their stablecoins across chains, in an attempt to find a safe haven.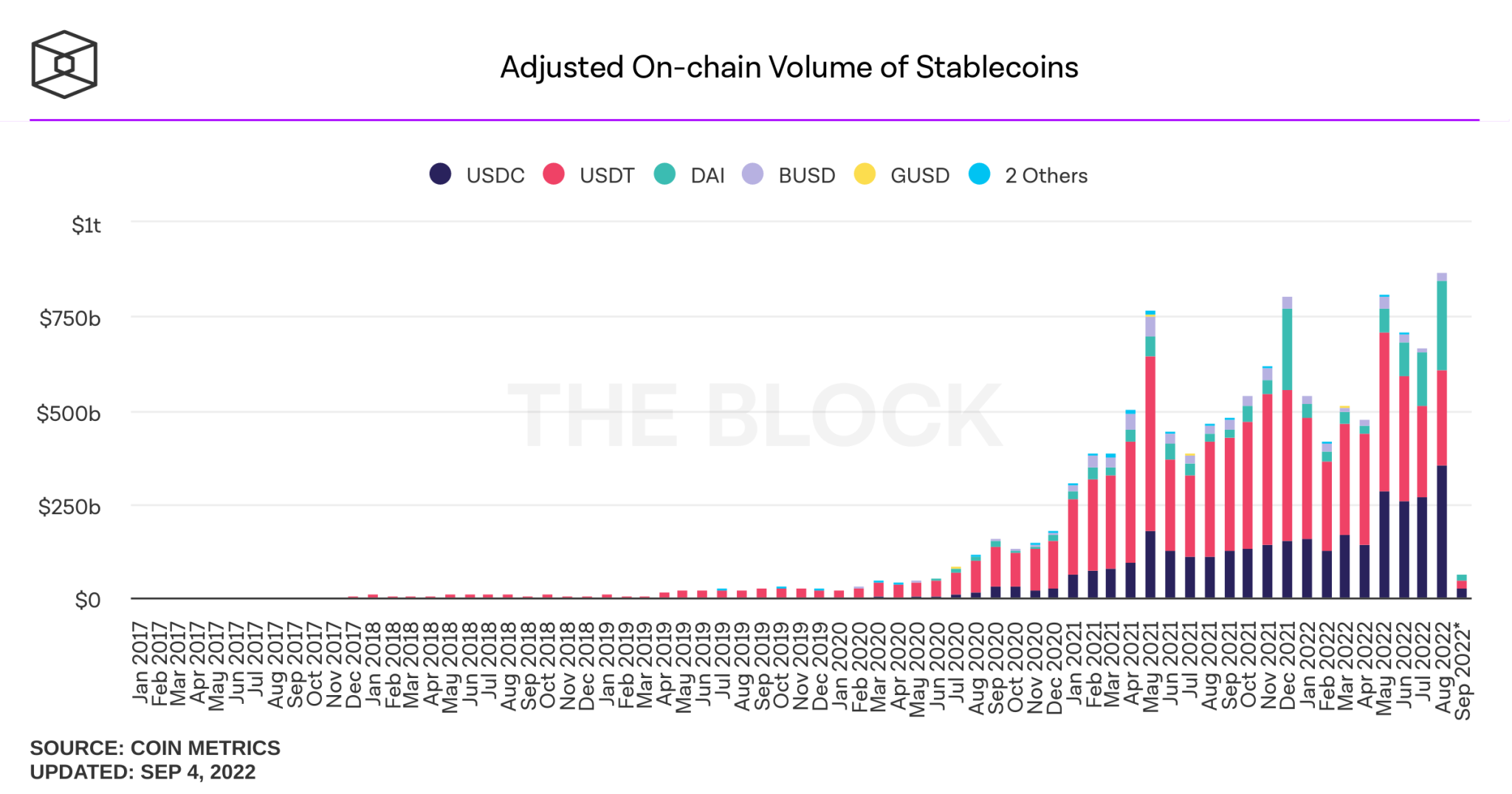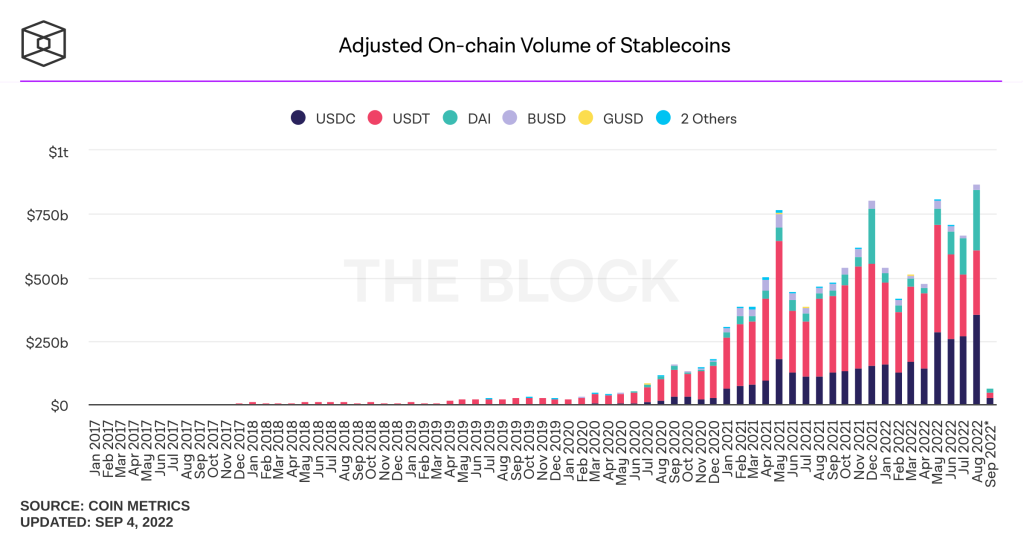 Source: The Block
Is there more to this story? The sanctions list angle
The development comes weeks after the US put Tornado Cash, a crypto mixer that allowed users to transact anonymously, on the sanctions list. Soon after, several addresses involving USDC and Ethereum were also put on the sanctions list, causing supply to contract in the process. Tether, the name behind USDT, even blacklisted several Ethereum addresses to comply with the sanctions.
Almost $424 million worth of crypto was locked following the sanctions.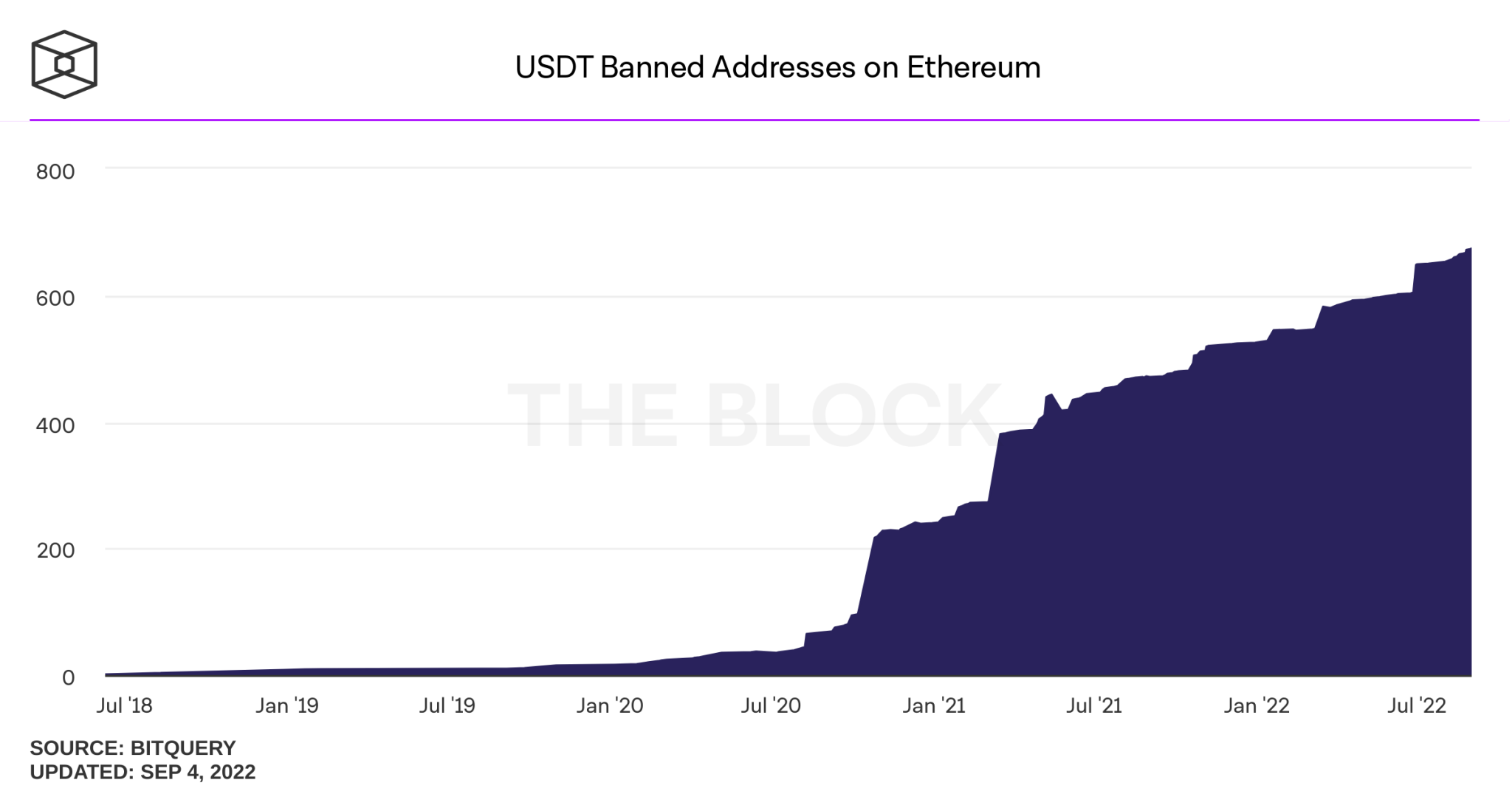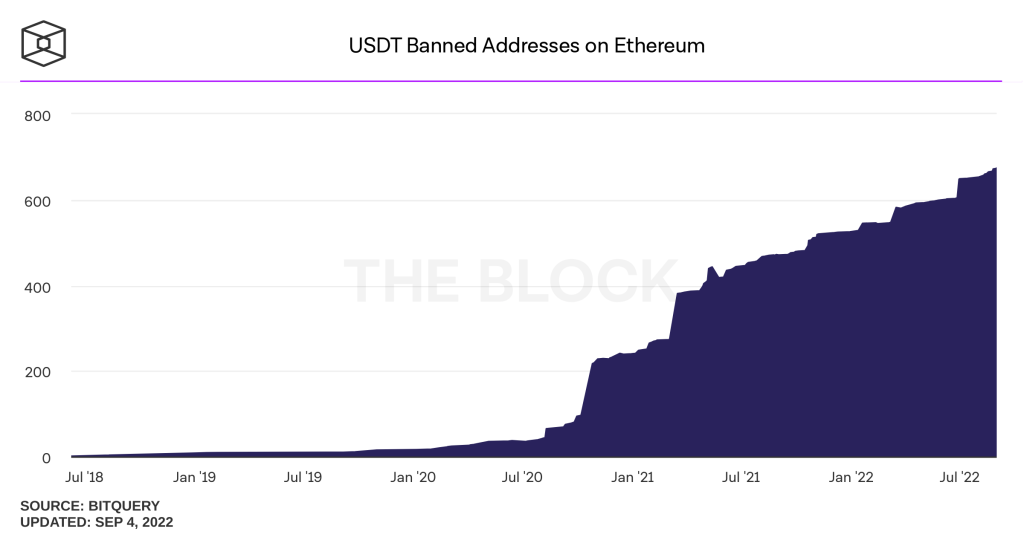 Source: The Block
However, privacy evangelists didn't like the sound of sanctions and stablecoin issuers adhering to the anti-privacy guidelines. So many of them swapped the likes of USDC and USDT for other assets on-chain. This approach added to August's transaction volume surge.
Which stablecoins were impacted the most, and why?
Top stablecoins, like USDC, USDT, and even DAI, that had seen growing transaction volumes were the most impacted. When the stablecoin supply took a significant hit, close to 44 ETH and USDC wallets were added to the list of sanctioned entities. It was the consequent drop in supply, which ensured that the stablecoin velocity—the rate at which stablecoins are transacted or swapped—of high transaction volume coins in particular went up in August.