After the successful execution of its Vasil hard fork, blockchain network Cardano is witnessing a surge in network activity. Network transactions on the blockchain reached 82,880 on 19 October 2022, according to a report by dApp and NFT tracker, DappRadar. This is the highest number of transactions since May.
Cardano's Vasil upgrade was activated on 22 September this year, a week after the Ethereum Merge. Full functionality was released on September 27th. Due to network upgrade, dApps built on Cardano blockchain are witnessing an increase in user engagement.
Meanwhile, the number of unique active wallets on Cardano's DEX Minswap have increased, by 19.89%, in the last 30 days. Trading volume on Minswap has increased by 15.11%, reaching $77 million.
Cardano's digital collectible marketplace, JPG Store, too has recorded growth of 13.66% in unique active wallets in the same period.
Jump in user engagement on Cardano's NFT marketplace
In the past 30 days, the network's NFT volume touched $191 million. The surge in NFT trading volume on Cardano has helped it become the third-largest NFT protocol after Ethereum and Solana. The marketplace witnessed 40% increase in trading volume.
These hikes also come at a time when the NFT market as a whole has been in the midst of a downturn.
Other key developments on the Cardano front
Despite the NFT marketplace's rise in trading volume and surge in the network activity, Cardano's Total Value Locked (TVL) has decreased in the same period. Dropping by close to 20% in the last 30 days, the TVL is currently around the $83.77 million mark.
Cardano scaling solution, Hydra, also witnessed a new update, causing a spike in Cardano's development activity over the past week, as evidenced in the chart below.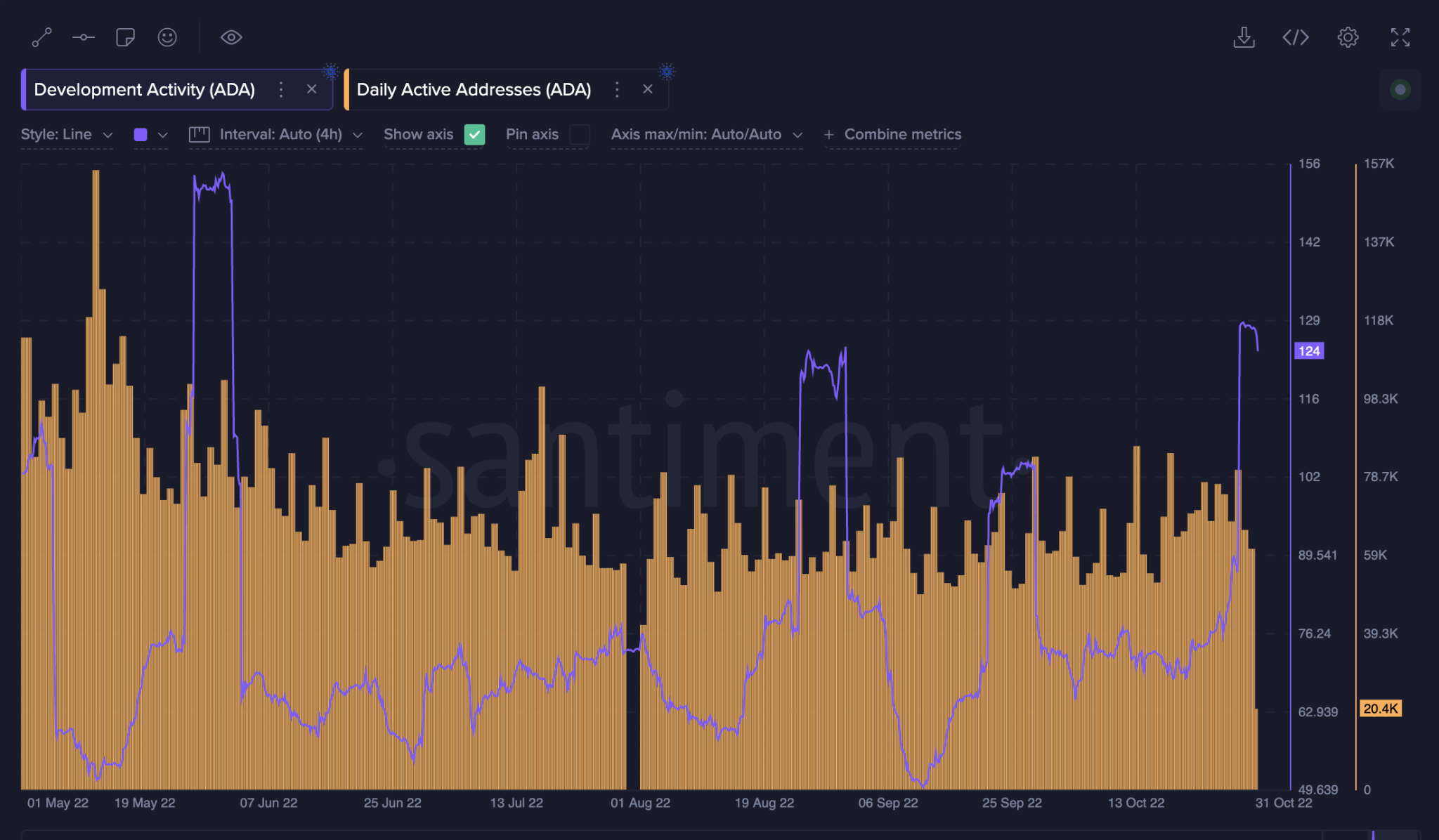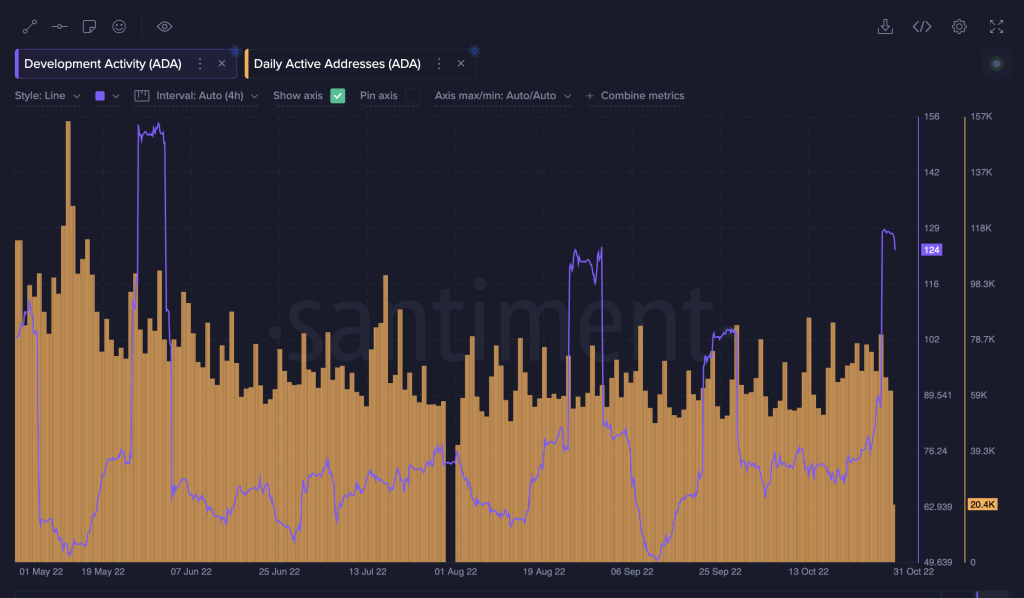 Source: Santiment       Chart showcasing an increase in development activity over the last two weeks
In the last seven days, Cardano's ADA tokens have gained over 13% to reach the $0.41 level. However, the price is still below the current all-time high of $2.94.