USD Coin (USDC), the second-largest stablecoin, is going to expand to five new blockchains by the end of this year. Circle, the issuer of USDC, disclosed the launch plan on Wednesday at its Converge22 conference in San Francisco.
The blockchains being considered include Arbitrum One, NEAR, Optimism, Cosmos, and Polkadot. The addition to these blockchains means that USDC will now be available on as many as 14 blockchains.
Circle also announced the launch of a tool called Cross-Chain Transfer Protocol. The tool is meant to enhance USDC transactions between different blockchains. The transfer protocol uses a mint-and-burn mechanism. So when someone sends USDC tokens from one chain to another, the tool burns the one on the originating chain and mints new USDC tokens on the other one.
With the stablecoin market heating up with new entrants and other stablecoin issuers trying to corner competitors for better market share, the new additions will allow Circle to strengthen its position in the market. Over the last three months, the number of USDC in circulation was experiencing a steady decline. The number dropped from 55.9 billion to 48.88 billion (the number at the time of writing).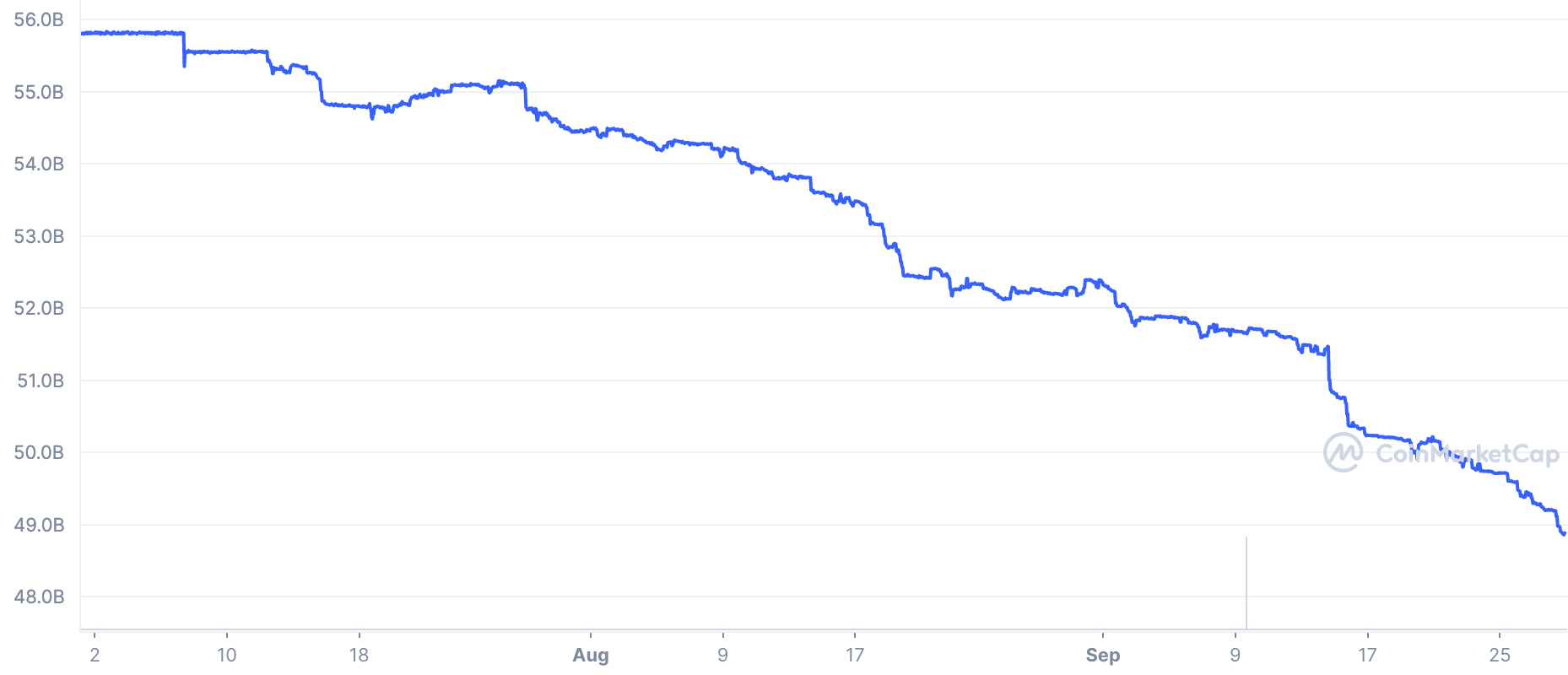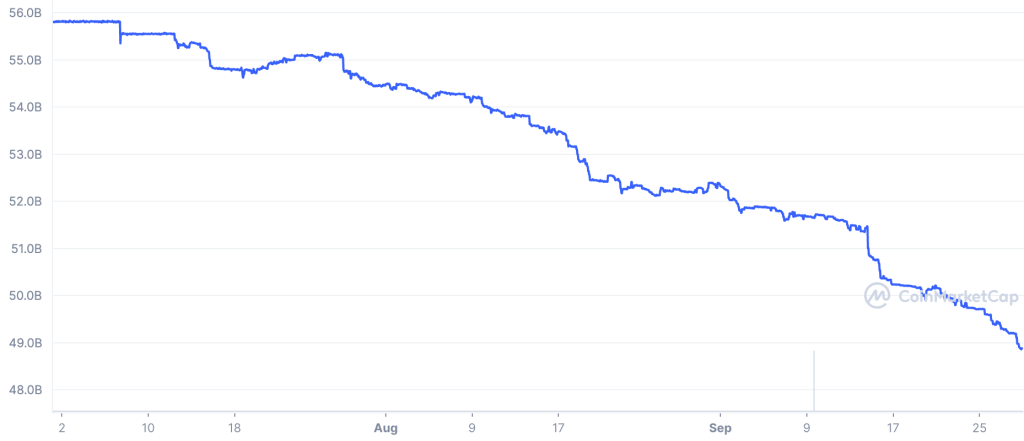 The multi-chain support tool for USDC will enable easier access to the trusted and stable digital dollar and open the door for institutions, exchanges, developers and other stakeholders in the crypto ecosystem to innovate.
"Cross-Chain Transfer Protocol ultimately enables USDC to function as a universal dollar liquidity layer across ecosystems, providing the most capital efficient way to transport value across the crypto ecosystem," Reginatto added.
The cross-chain compatibility will be introduced in relation to Ethereum and Avalanche by the end of this year. It will be added to other blockchains starting 2023.