The crypto market saw another mixed session yesterday. If one goes by price moves, it seems that the SEC vs. Ripple case is continuing to positively impact Ripple (XRP). XRP led the way up with a four-session winning streak and ended the day with a 0.84% rise. However, the session was not so favorable for some of the top cryptos by market cap.
With Binance Smart Chain operations being paused after an exploit was confirmed on the chain, Binance Coin (BNB) led the way down, sliding by 2.48%. Dogecoin (DOGE) and Solana (SOL) mirrored the trend, losing 2.08% and 2.07%, respectively, according to daily data from FXEmpire.
The session also witnessed modest losses in Bitcoin (BTC), Cardano (ADA), and Ether (ETH). Although BTC lost only 0.97%, this was the first time in three sessions that the crypto dropped below the $20,000 mark.
As a result of the mixed session, the total crypto market cap fell to $918.8 billion, shedding $6.9 billion.
CRE8, the onshore crypto rupee index, is currently at ₹2,683.60. It has been trading flat over the last 24 hours, despite its major constituents BTC and ETH moving into the red zone.
Crypto Fear and Greed Index
The Crypto Fear and Greed Index, an index that measures investor sentiments in the crypto market, fell into the "Extreme Fear" zone yesterday. It saw a 3-point decline, dropping to 23/100. The decline is the result of the consecutive mixed sessions and BTC revisiting prices below $20,000.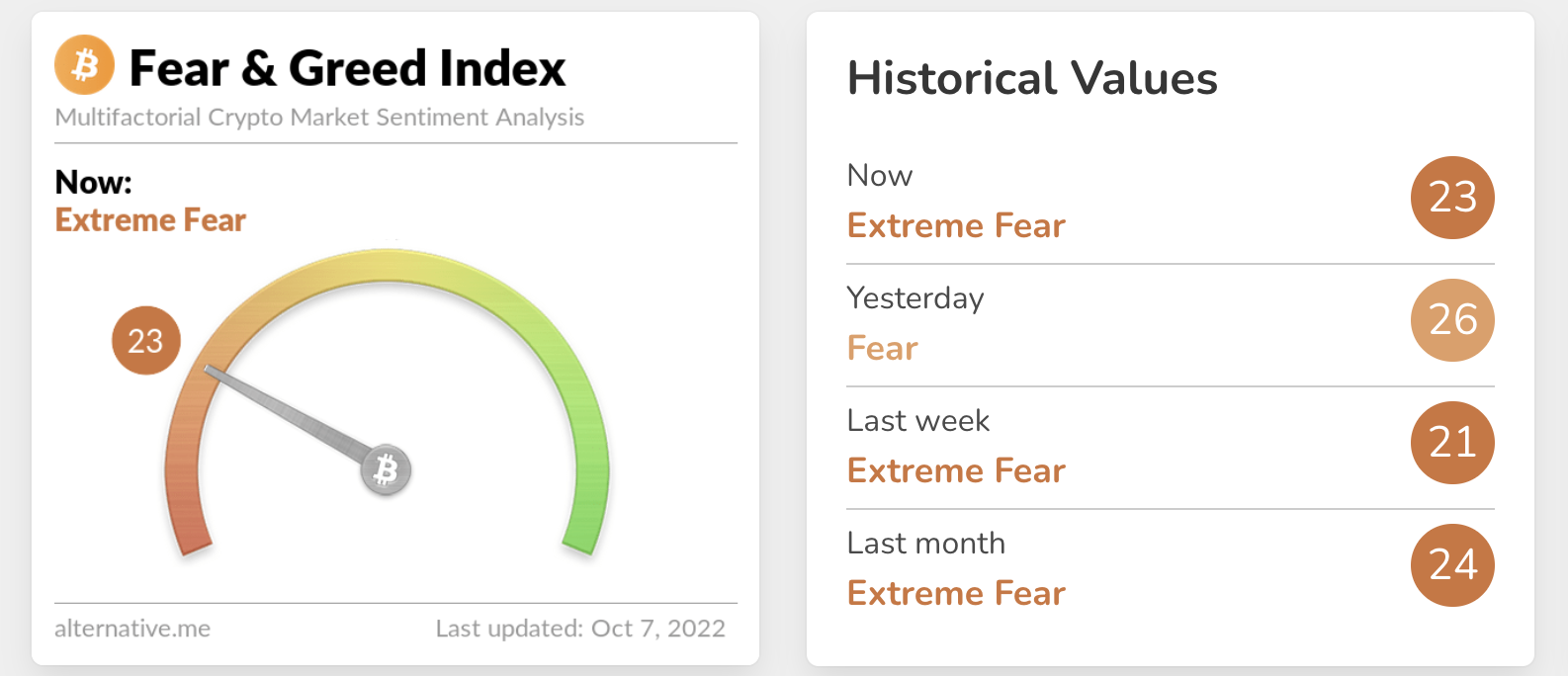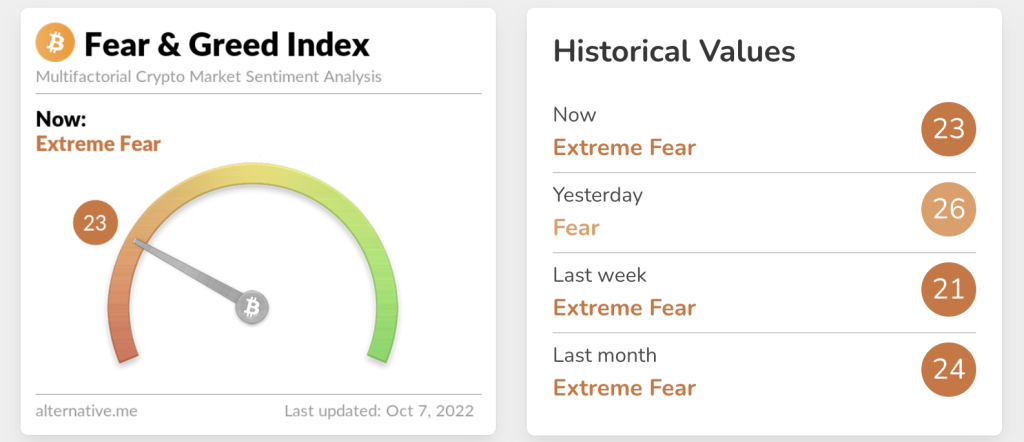 Although the fall was significant, the index continues to avoid a return below 20/100. That indicates that investors are continuing to stay resilient despite everything.
US economic indicators took a step backward too, with hawkish Fed chatter. NASDAQ 100 went into the red.
Top gainers and losers
At the moment, some of the top gainers, according to CoinSwitch data, are AirSwap (+11.41%), Sushi (+3.28%), Polymath (+1.35%), and Theta Fuel (+1.30%).
Some lackluster performances at publishing time are by DIA (-3.76%) and Binance Coin (-3.56%). Dogecoin, with a 4.00% loss, was seen leading the party downward.