After trading higher briefly on 27 September, the crypto market ended the day on a bearish note. Ripple (XRP) led the way down, sliding by 4.68% for the second session after the uptrend in the last seven days. Solana (SOL) followed suit with a 3.54% loss. Bitcoin (BTC), the largest cryptocurrency by market cap, revisited the $20,000 level for the first time in nine sessions before ending the day with a 0.72% loss. Developments such as investors losing hope for a favorable outcome in the SEC vs. Ripple case also weighed on the broader crypto market.
However, BTC has been trading within the $24,300 to $17,600 range for the past 103 days despite the breakouts and breakdowns. More importantly, the slump seems to have no impact on more mature investors. On-chain analytics provider Glassnode reported that mature investors are hunkering down and holding their positions rather than selling.
With this, the total crypto market cap came in at $895.9 billion, down by $7.1 billion for the session.
The Fear and Greed Index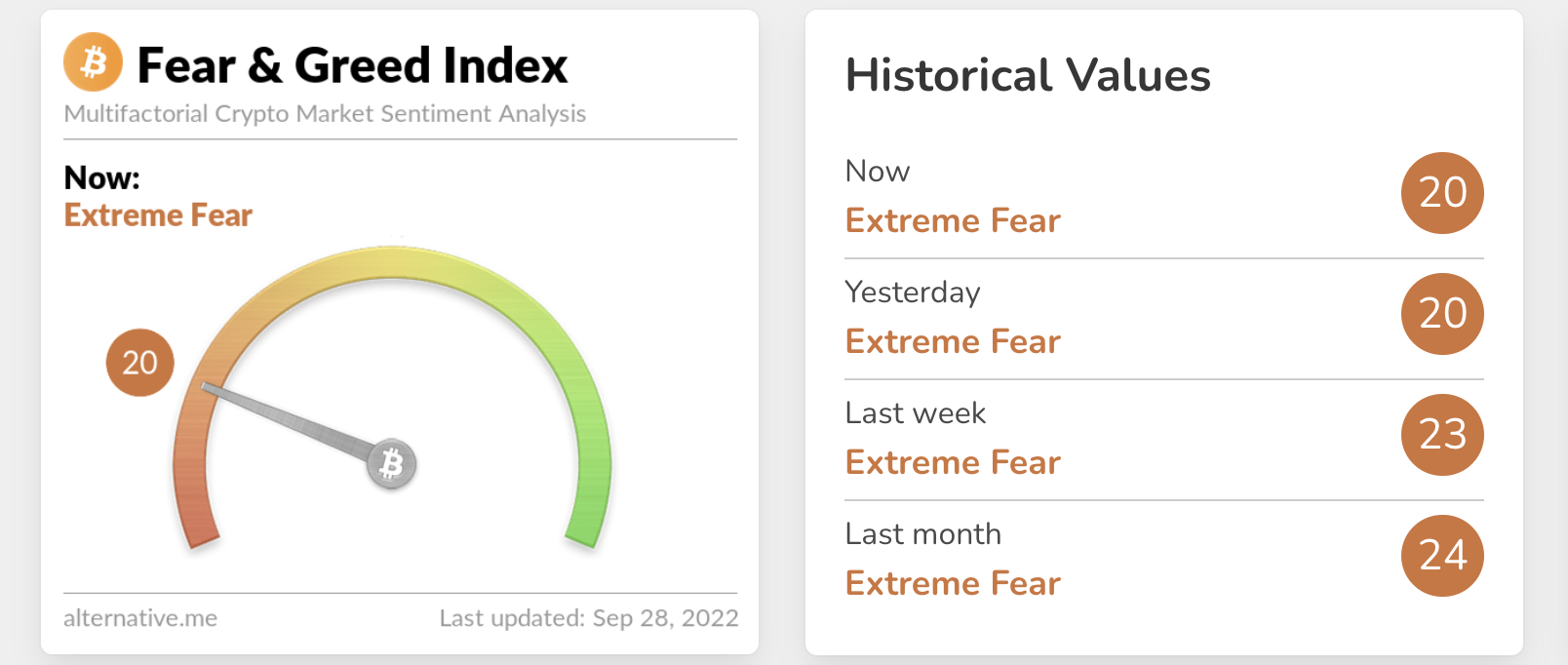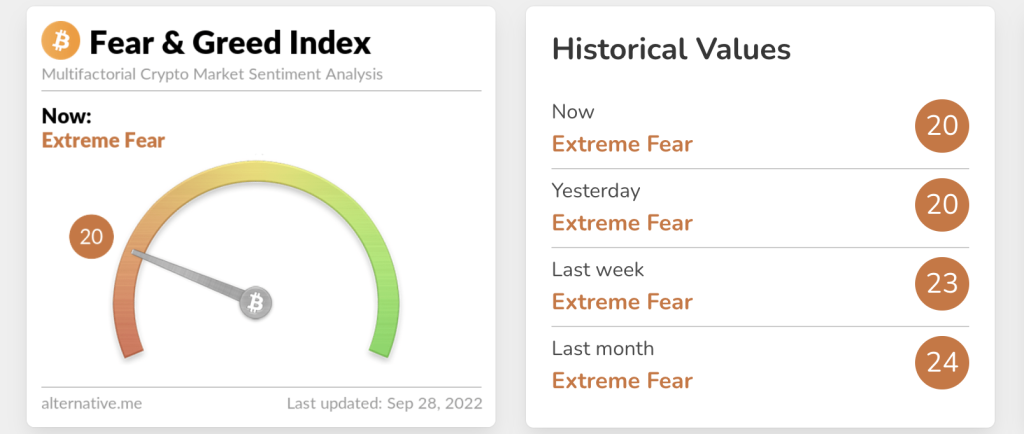 Despite the bearish session, the Fear & Greed Index, an indicator of market sentiment, held steady at 20/100, indicating extreme fear. This is despite BTC sliding back to below $19,000. However, the index continue to avoid slipping below 20/100, which indicates investor resilience. For the index to move out of the extreme fear zone, BTC must move above the first resistance level of $19,500 to support a bullish session.
Top gainers and losers
While it is too early in the day to talk about Wednesday's market session, the cryptocurrencies that are showing potential strength are Polymath (POLY) and AirSwap (AST), up by 8.08% and 1.91%, respectively.
On the other end of the trading scale, the laggards include Ripple (XRP), which lost 10.16%, followed by Algorand (ALGO) and Storj (STORJ) that dropped 9.12% and 8.77%, respectively.
All data is from CoinSwitch's live data. Since the crypto market is very volatile, always check current data.