At a time when most DeFi chains are seeing their TVL (Total Value Locked) eroding rapidly, Dogechain —Dogecoin's unofficial L2 (layer-2) solution has recorded a 51.97% monthly TVL surge, according to DeFiLlama. Dogechain's DeFi growth comes at a time when the network has made its PoS-upgrade plans loud and clear.


Dogechain's rank in terms of TVL: DefiLlama
Dogechain, currently ranked 63 on the list of DeFi chains, houses several aspiring DeFi projects on its network. These include the likes of Yodeswap, Kibbleswap, and the Clever Protocol. Over the past few weeks, Dogechain has seen a lot of BUIDLer-specific activity with Dexes, lending platforms, yield aggregators, algorithmic stablecoins, and other projects showing up almost regularly.
Yet, Dogechain's monthly TVL growth seems like an exception as top DeFi chains such as Ethereum and Polygon have lagged behind. Ethereum's DeFi TVL has dropped over 20% month-on-month, whereas, for Polygon, the dip has been close to 10%.


Top Defi chains: DefiLlama
Why the drop?
Market conditions are known to impact DeFi TVLs as panic drives users to take funds out of specific protocols and chains. To be sure, the fallout from the FTX collapse was reason enough to worsen the crypto market further. Small wonder a lot of funds locked in DeFi made it back to the users' coffers amid the bear market.
If we ignore the chains for a while and focus only on the DeFi protocols, the situation isn't great either. MarkerDAO—an Ethereum-based DeFi lending project, has seen a month-on-month TVL drop of over 13.29%. Uniswap and AAVE are down 16.35% and 7.10%, respectively, month-on-month when it comes to TVL.
Looking up, hopefully
Despite the month-on-month decline, some popular DeFi protocols have shown growth over the past week. Lido, a popular Ethereum-specific liquid staking platform, is up 6.83% on a weekly basis at press time. Even AAVE is trying to get back on its feet with a weekly uptick of 5.28%.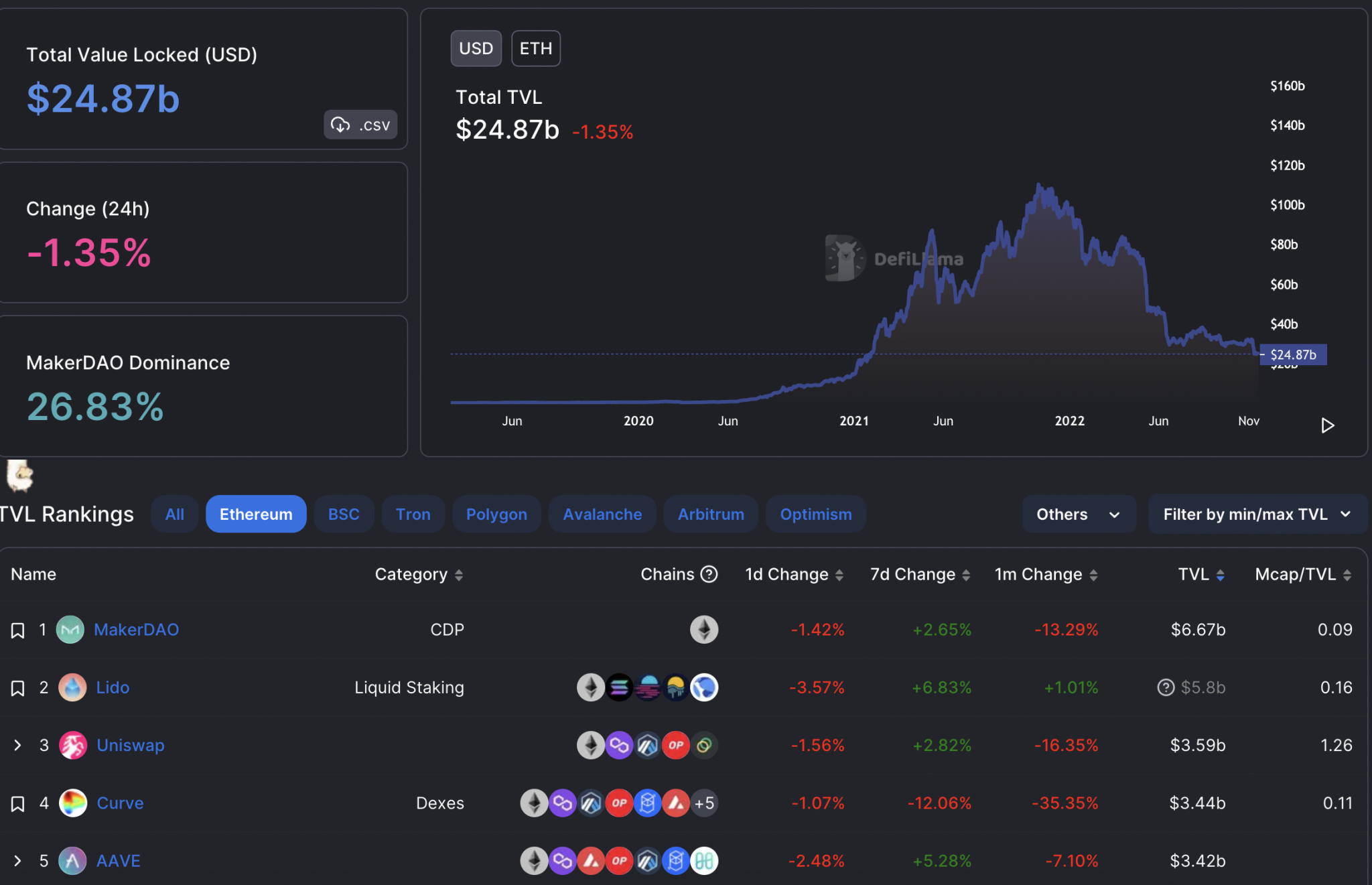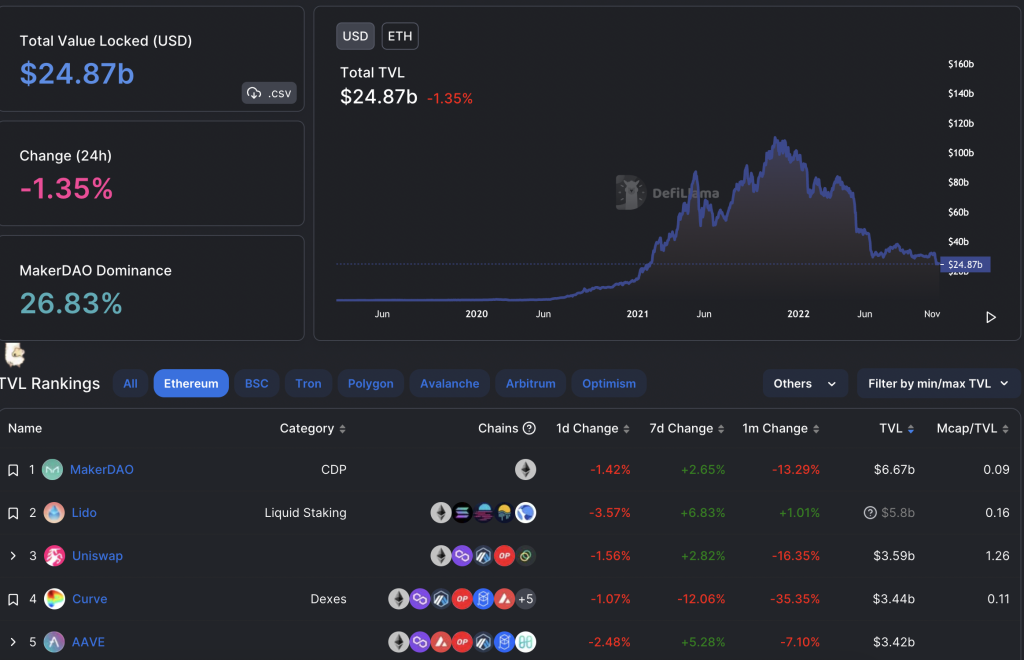 Top Defi protocols: DefiLlama
Coming to Dogechain, Frax Swap—its popular DEX—is witnessing some action and is up close to 5.97%, week-on-week. The weekly surges might signal that funds are slowly returning to the DeFi space.