After the Merge, there has been a sharp rise in staking on the Ethereum network. As a result, the network's native token Ether (ETH) has now surpassed SOL as the most staked crypto asset in the market, according to data provider stakingrewards.com.
The data from the platform indicates that close to 12% of the circulating supply of ETH has been staked. The staking market cap for the token stands at $19.36 billion.
Anyone staking their ETH tokens earn up to 5.15% as a staking reward.
The sharp increase in the number of staked ETH will mean better network stability. The need for improvement in stability was a big concern among developers prior to the Merge. The rise in staking also leads to a decrease in the number of ETH in circulation in the market, which might in turn push the price higher over the long term.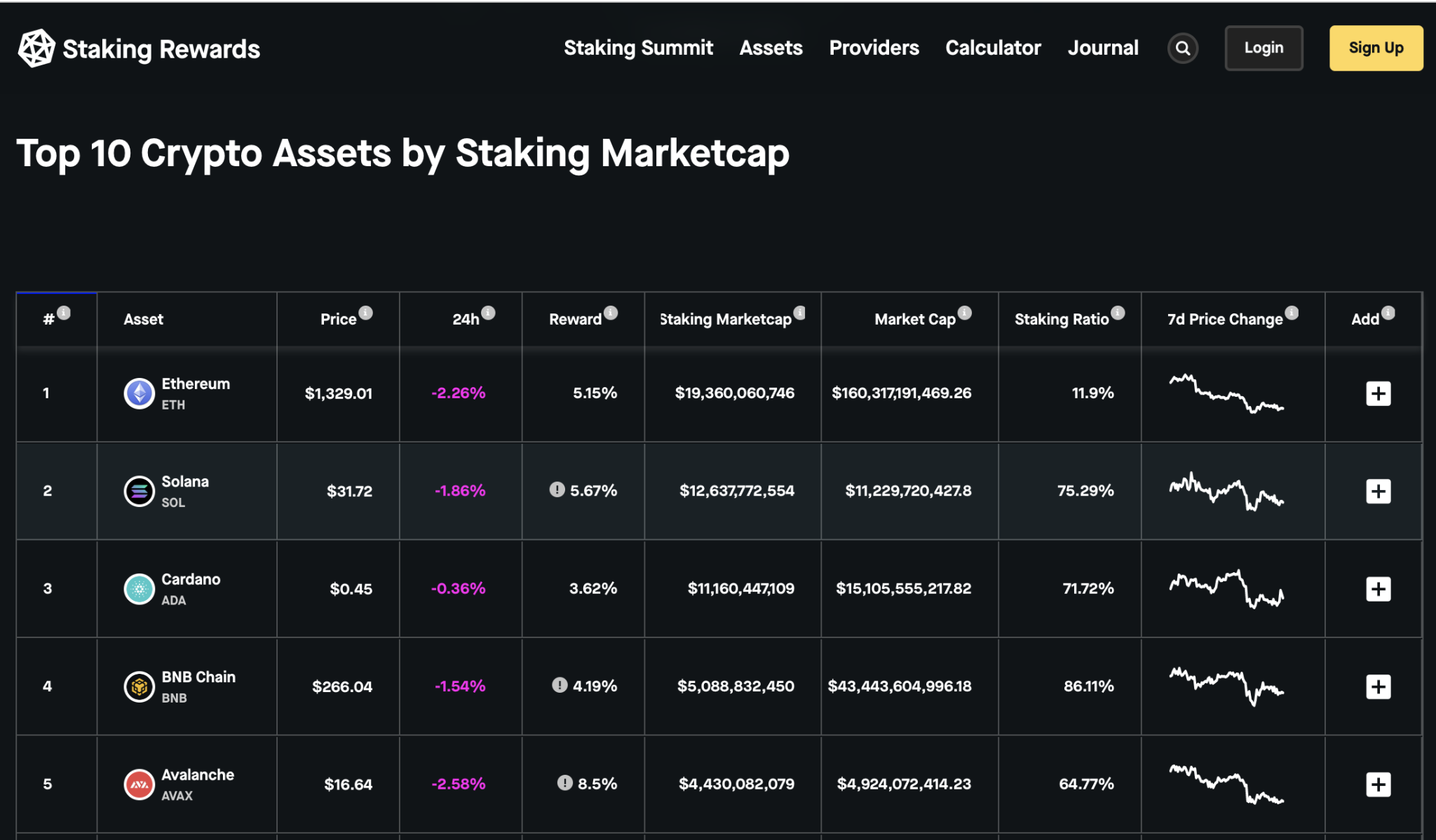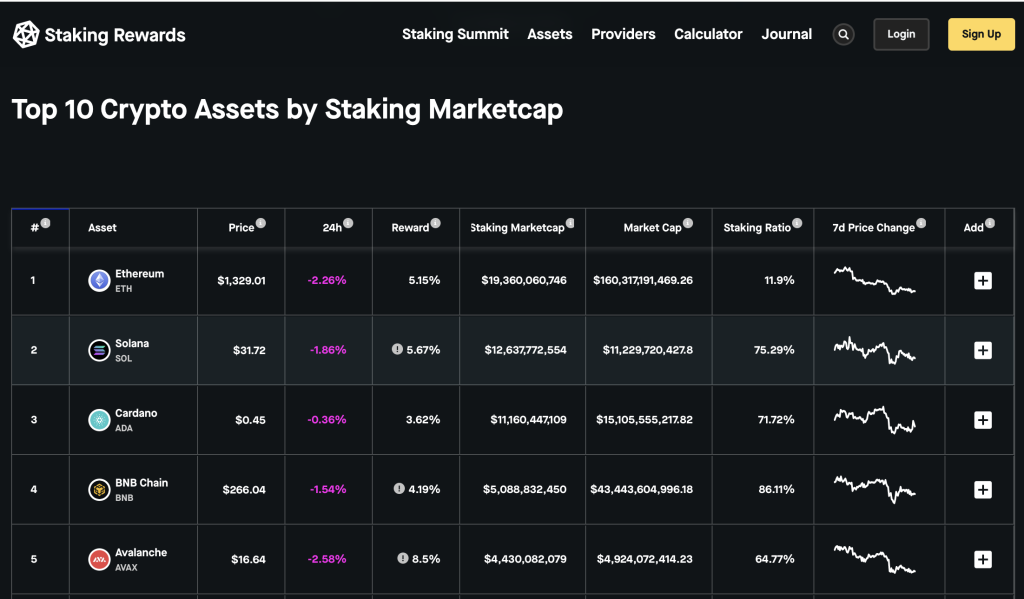 SOL, the leading staked token before this development, stands a distant second now with a total staking market cap of $12.6 billion. Cardano's ADA comes in third, with its market cap at a little over $11 billion, followed by Binance Chain (BNB) at $5 billion.
Out of around 14.58 million ETH staked, close to 10.071 million ETH or 69% is staked through different staking service providers. Lido, Coinbase, Kraken, and Binance are managing the bulk of staked ETH.
Sharp rise in the number of ETH validators
The number of validators on the network has also increased sharply in September 2022, as per the weekly report by the on-chain analytics platform Glassnode.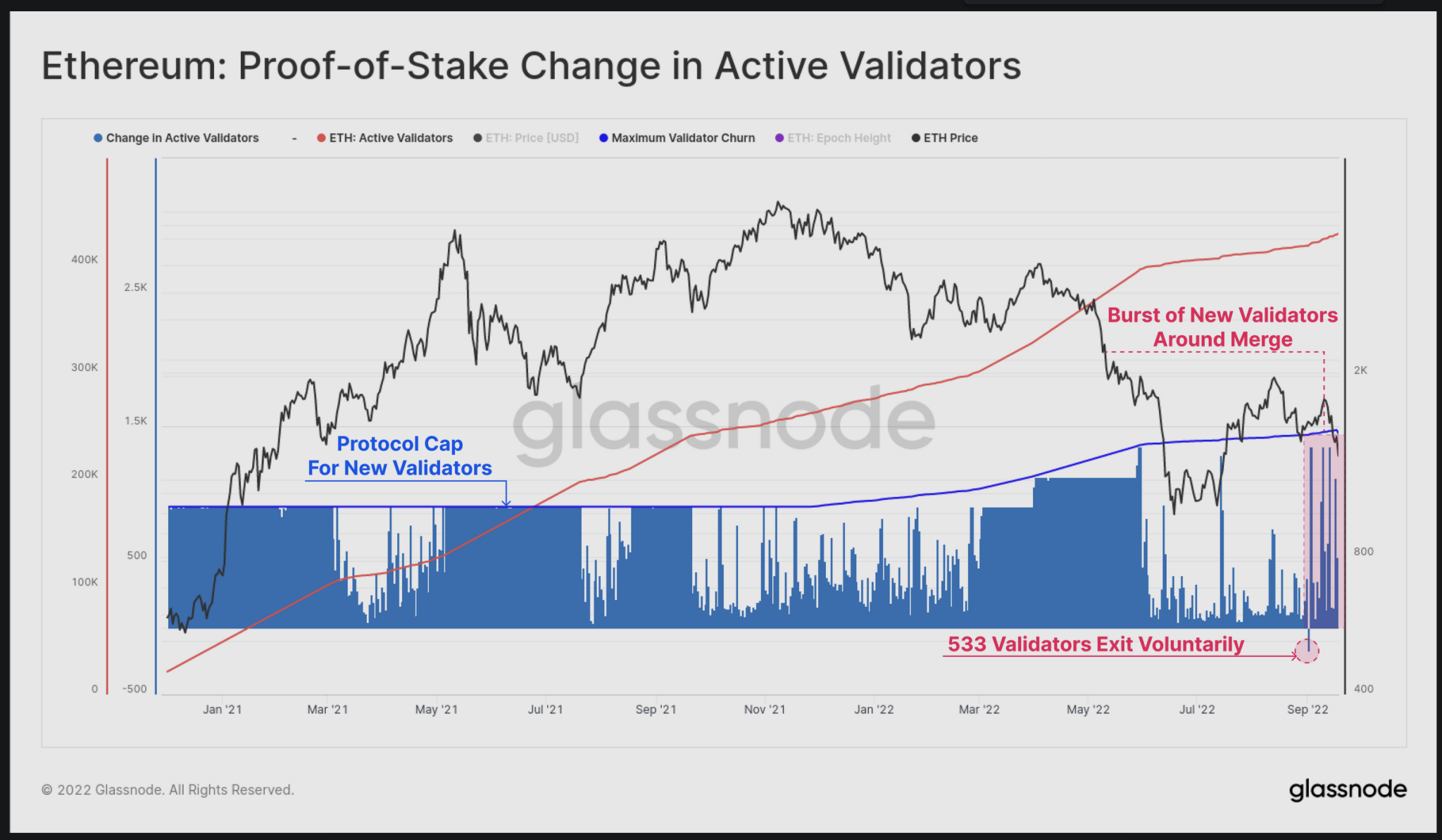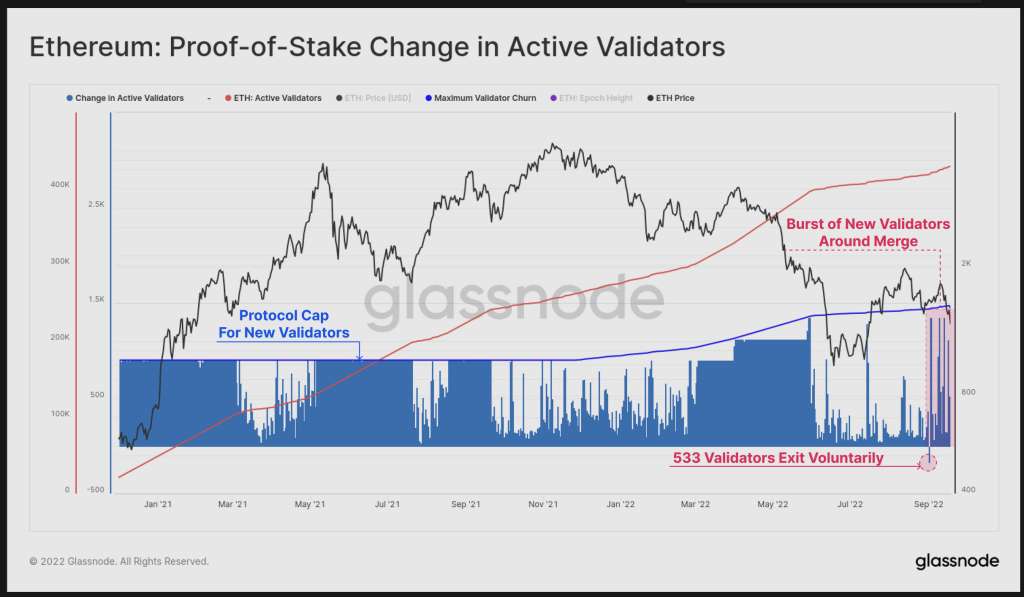 To become a validator on the Ethereum network, the user needs to stake at least 32 ETH. The network's active validators have increased by over 11.36K in September, so the number of active Ethereum validators is now at 429.6K.