Ethereum prices are in focus again as ETH tokens witnessed bulk buying on 10 November 2022, the largest since the Ethereum merge. On-chain analytics platform Santiment provided the details in a tweet.
🐳 As #crypto attempts its recovery after this bloodbath starting 28 hours ago, we see a sizable accumulation spike from #Ethereum shark & whale addresses. The accumulated coins of addresses holding 100 – 1M $ETH combine to be worth $783 million currently. https://t.co/y62l44Flll pic.twitter.com/K7Vwwb1MCQ

— Santiment (@santimentfeed) November 9, 2022
The news came as a breather even as the broader crypto space was trying its best to fight the FTX contagion. Santiment's data revealed that several addresses cumulatively purchased 0.54% of ETH's total current supply. All the accumulating wallets had an ETH balance between 100 ETH and 1 million ETH. The total worth of the accumulated ETH came out to be $783 million, going by yesterday's prices.
Large ETH investors and whales added 657,390 ETH tokens to their balances even as the prices dropped amid the FTX drama.
The proof of the pudding
Backing Santiment's data were the exchange inflow values, which saw negative figures on 10 November. A tweet by analytics platform Glassnode reveals that ETH valued at $1.4 billion left exchanges, while only $1.2 billion worth of tokens flowed in. This metric shows that buyers are still more active than sellers.
📊 Daily On-Chain Exchange Flow#Bitcoin $BTC
➡️ $1.8B in
⬅️ $2.4B out
📉 Net flow: -$561.9M#Ethereum $ETH
➡️ $1.2B in
⬅️ $1.4B out
📉 Net flow: -$220.6M#Tether (ERC20) $USDT
➡️ $1.5B in
⬅️ $1.9B out
📉 Net flow: -$389.6Mhttps://t.co/dk2HbGwPL4

— glassnode alerts (@glassnodealerts) November 10, 2022
Impact on Ethereum price action
Ethereum price action gained some steam in the last 24 hours with ETH surging 7.19% in the interim. And while the on-chain metrics from Santiment showcase some buying action, the price chart isn't without its own set of indicators.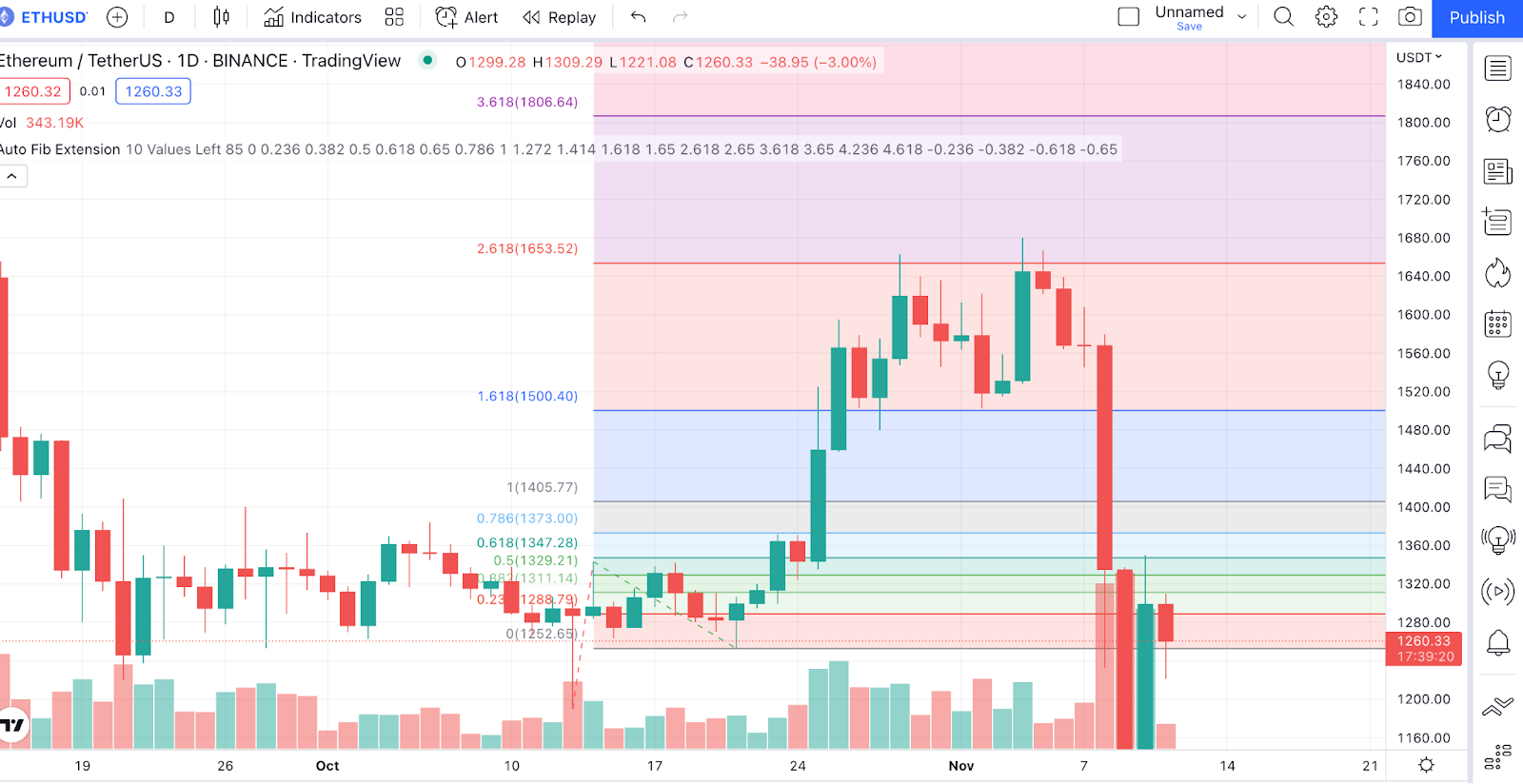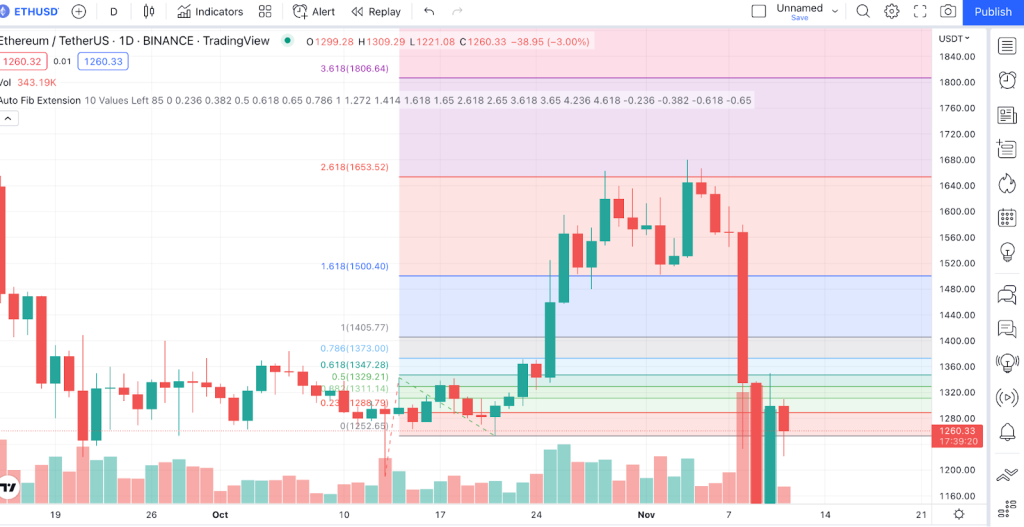 Ethereum price action post- Ethereum Merge: TradingView
The daily chart reveals that ETH bears have managed to guard the 0.5% Fib extension level that coincides with $1,329. Ethereum to INR value for the same is close to ₹1,21,518. Right now, the Ethereum price in INR is trading around ₹1,15,000. However, the Ethereum price needs to breach the 0.5% Fib level with high volumes to resume its upward momentum.