As reports of abnormal transactions in FTX surfaced, fears of a potential hack caused widespread liquidation in the crypto market over the weekend. The 24-hour liquidation data on Coinglass.com indicates that, as of 14 November 2022, there has been a 133% rise in crypto asset sales across exchanges. The total crypto market cap dropped further as an outcome. It is close to the $800 billion level at press time.
Mostly sideways as the events unfolded, Bitcoin (BTC) managed to avoid the sub-$15K level. ETH was seen trading close to the $1,200 level. All top crypto coins have turned a deep shade of red. SOL, in particular, continues to struggle. It has lost over 60% value in the last seven days.
Global macroeconomic conditions have improved, thanks to US inflation cooling down to 7.7% in October 2022. But that won't help the crypto market as the developments around FTX are likely to remain the defining factor for the next few days. Recovery will take time as regulator scrutiny is likely to increase now.
Crypto Fear and Greed Index
The Crypto Fear and Greed index, a measure of market sentiments, suggests that extreme fear prevails in the crypto space for now. Gaining two points in the last 24 hours, the index is at 24/100 level.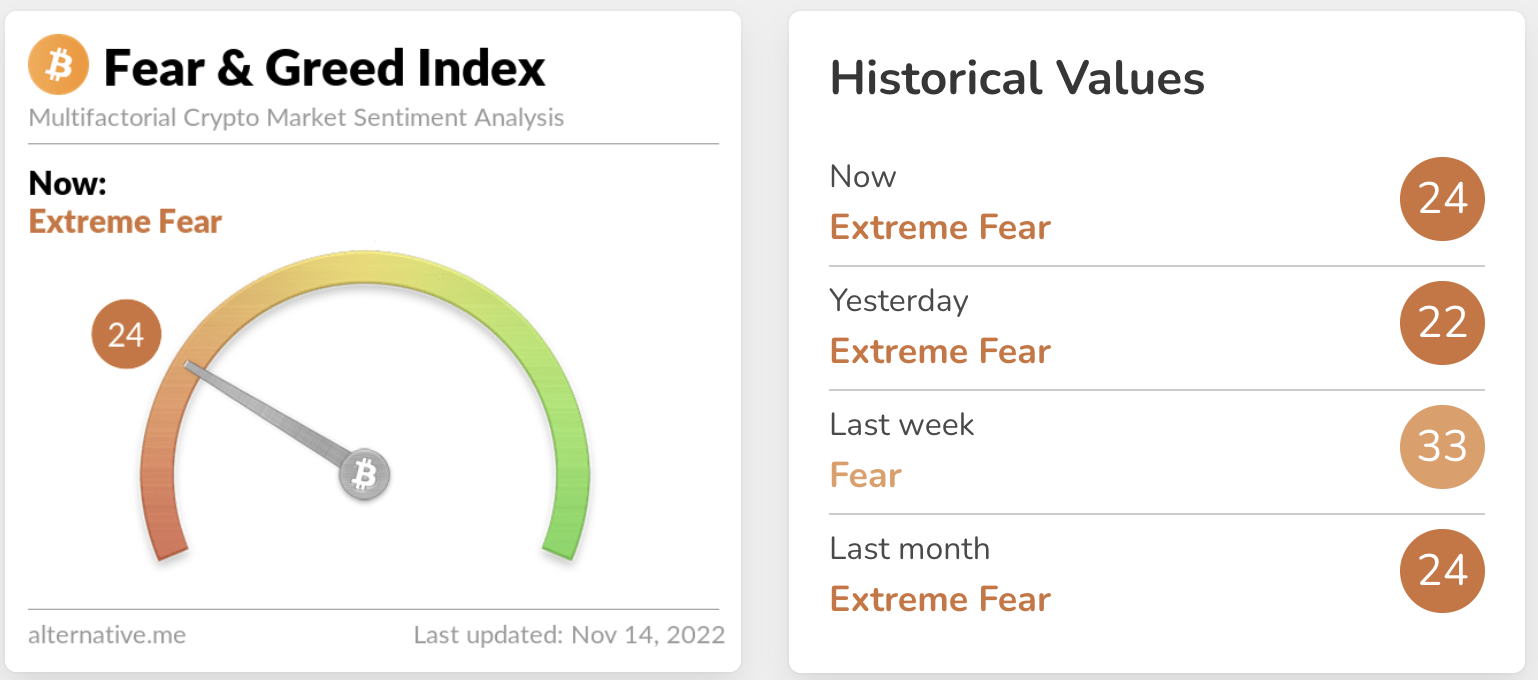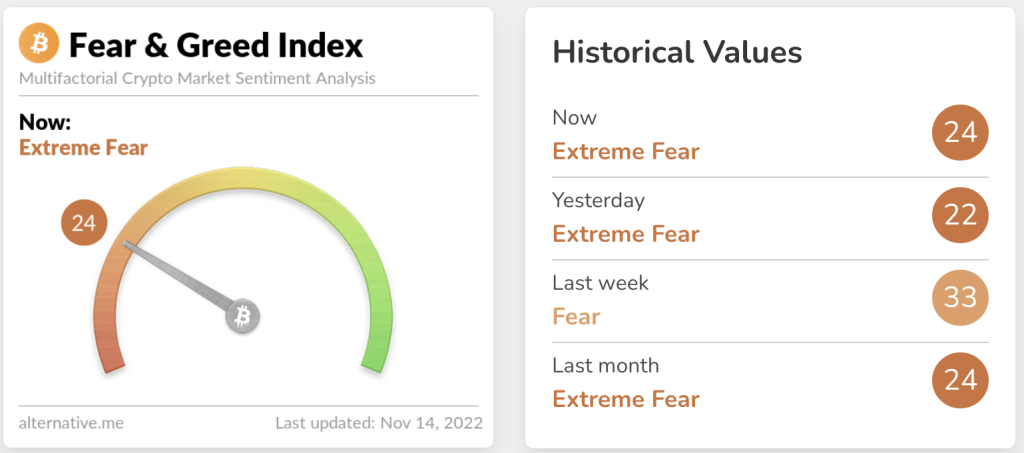 If BTC prices dip, the index may fall to the sub-20 level.
Top gainers and losers
At publishing time, the top gainers, according to CoinSwitch data, include:
Axie Infinity (AXS): +7.46%

DFI.money (YFII): +6.37%
The losers include: 
Tron (TRX): -17.30%

Threshold (T) -14.98%

Chiliz (CHZ): -14.87%
Given the many concerns for investors at a time like this, the market is seeing a lot of changes. As a result, presenting an accurate near-term picture of the market is harder than usual. Staying cautious and DYOR have never been more important.