Yesterday saw a mixed session for the crypto market. Bitcoin (BTC), Ether (ETH), and other top coins traded flat. One of the few exceptions was Ripple (XRP), which has crossed 8% at its highest yesterday.
Today will be a crucial day for the market with the upcoming Fed policy decision and Federal Open Market Committee (FOMC) projection. A rate hike of 75 bps will be not surprising, but any more than that will impact the market sentiment negatively. Nasdaq-100 also failed to deliver support to the crypto market and it ended the day lower by 0.95%.
In its attempt to tame inflation, Sweden's central bank also went for an unexpected full percentage point rate hike, the highest in three decades. This too dragged investor confidence downward.
The Crypto Fear and Greed Index is currently at the 23/100 level. It indicates extreme fear in the market.
Key coins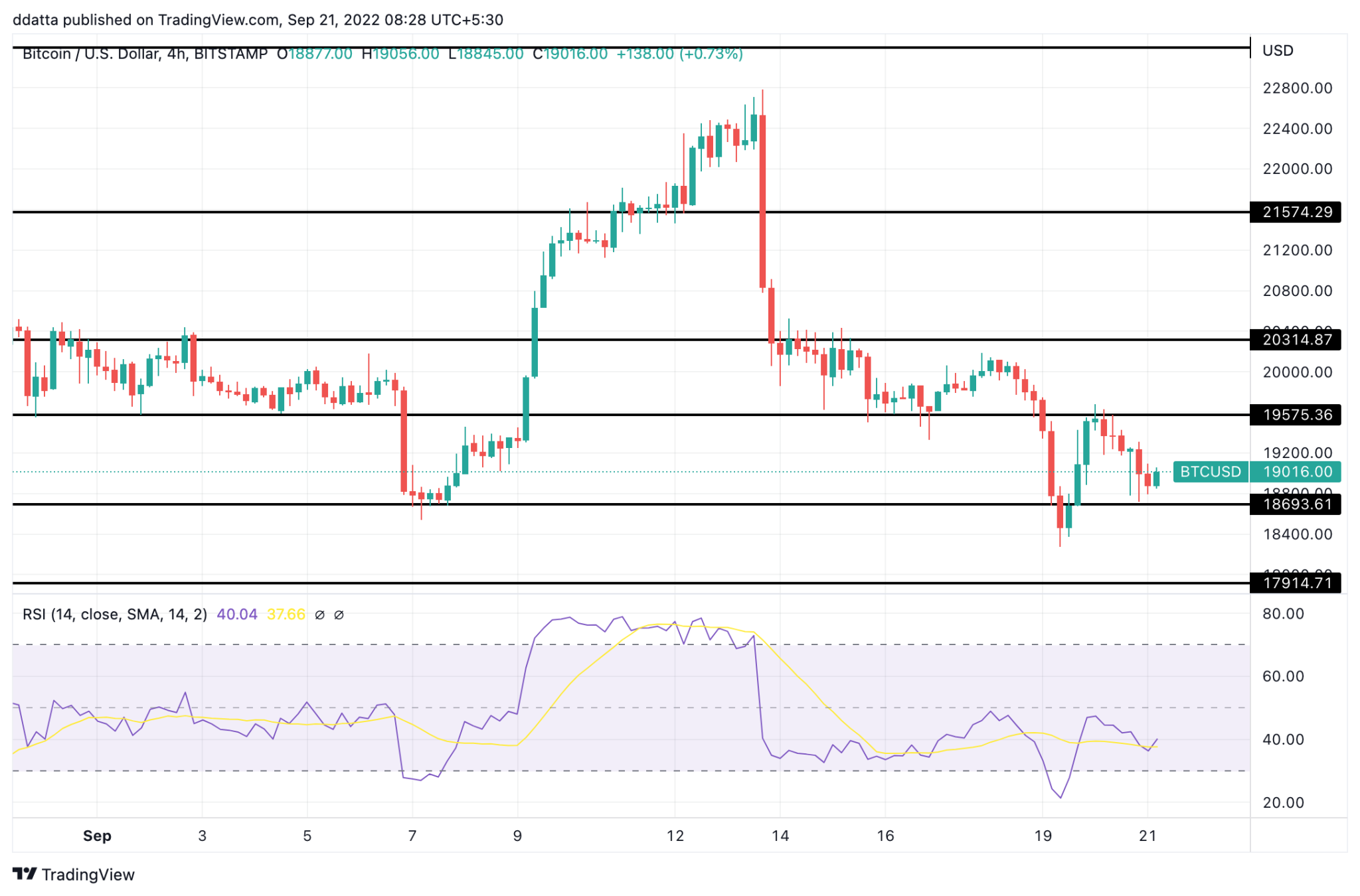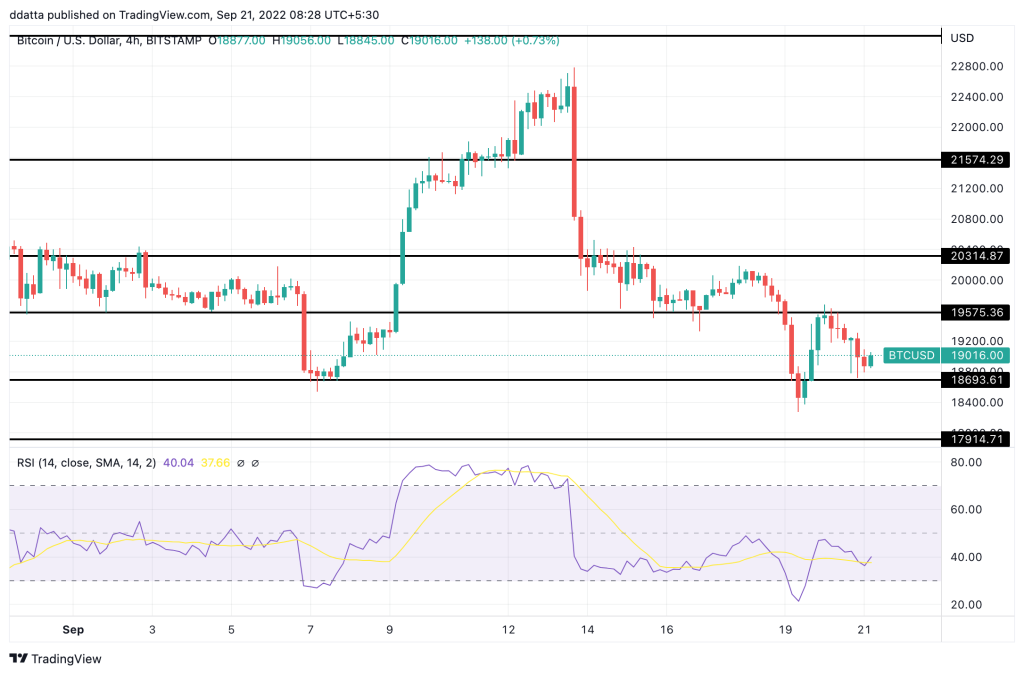 Bitcoin's 4-hourly chart (shown below) reveals that the $19,600 level has turned into a strong resistance level. BTC needs strength in momentum to break above it. If BTC breaks below its recently tested support at $18,700, it could hammer down investor sentiment.
Also, the Relative Strength Index (RSI) is indicating a weak sentiment in the market.
The 4-hourly chart for ETH (shown below) indicates that the $1,325 level is offering some support but it is not very strong because it has not been tested multiple times, as it should have been. A break below this level could drive the ETH price much lower, toward the $1,250 level. To reverse the short-term bearish trend, ETH will need to break above $1,380 with some solid momentum.
The fundamentals of the coin remain strong, but weak global macros are pulling the price down.
Top 5 gainers in the last 24 hours
QuarkChain (QKC): +23.36%

Ripple (XRP): +7.86%

EOS (EOS): +5.55%

Status (SNT): +4.16%

Stellar (XLM): +3.48%