The crypto market was in for a mixed session on Wednesday, as it tried to find its feet after last week's Fed policy decision. Bitcoin witnessed a drop to the $18,500 mark, but it was quick to bounce back. It is currently trading close to $19,500, with a 4% gain in the last 24 hours.
Buoyed by gains accrued by the top 10 cryptos, the total crypto market cap went up from $907 billion (the day's lowest) to $940 billion. The market received additional support from the Bank of England's announcement about the launch of an unlimited bond purchase exercise.
The Fear and Greed Index continued to stay in the extreme fear zone. Going by this, one may conclude that investors are uneasy about investing in cryptos due to volatility in the market.
The big two: BTC and ETH
In Bitcoin's 4-hour chart (see below), the 50-EMA* slope is providing strong support. Bitcoin (BTC) may move higher if the global equity market, especially Nasdaq 100, experiences a strong bull run like it did yesterday. Irrespective of whether that happens, BTC needs to break above the $20,200 level with strong volumes to reverse the bearish trend in the short term. If it breaks below the 50-EMA slope, it may visit the sub $19,000 level again for a while.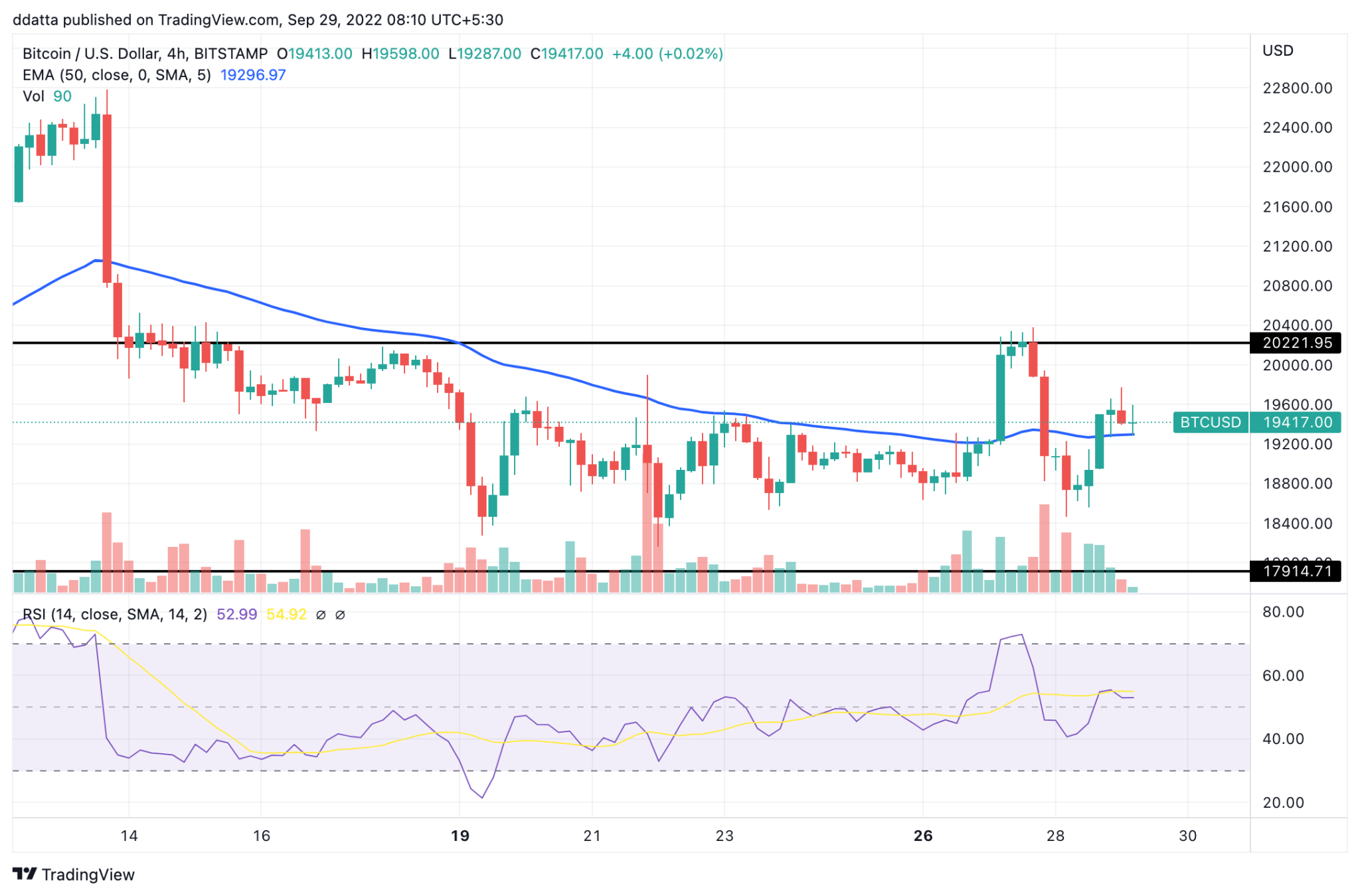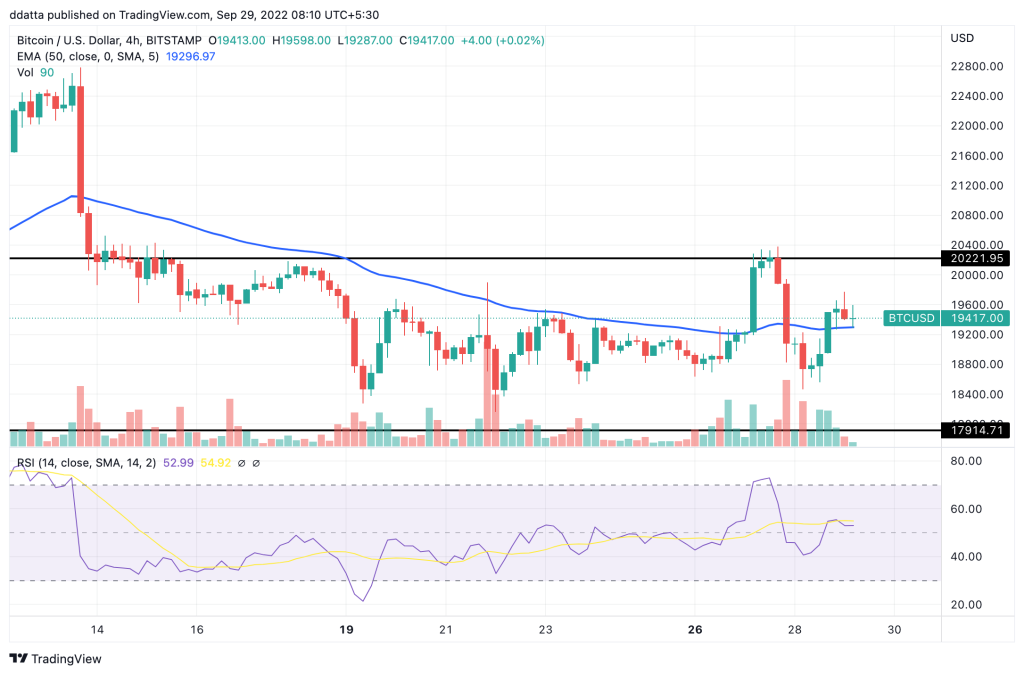 Ethereum's 4 hourly chart below, on the other hand, indicates that the 50-EMA slope along with the $1,325 region is forming a strong resistance zone. That's why Ether (ETH) is struggling to move higher. If ETH fails to break above this region today, there may be some weakness and it could cause the price to drop to the next support level at $1,280. A break above $1,375 should bring its buyers back into the market.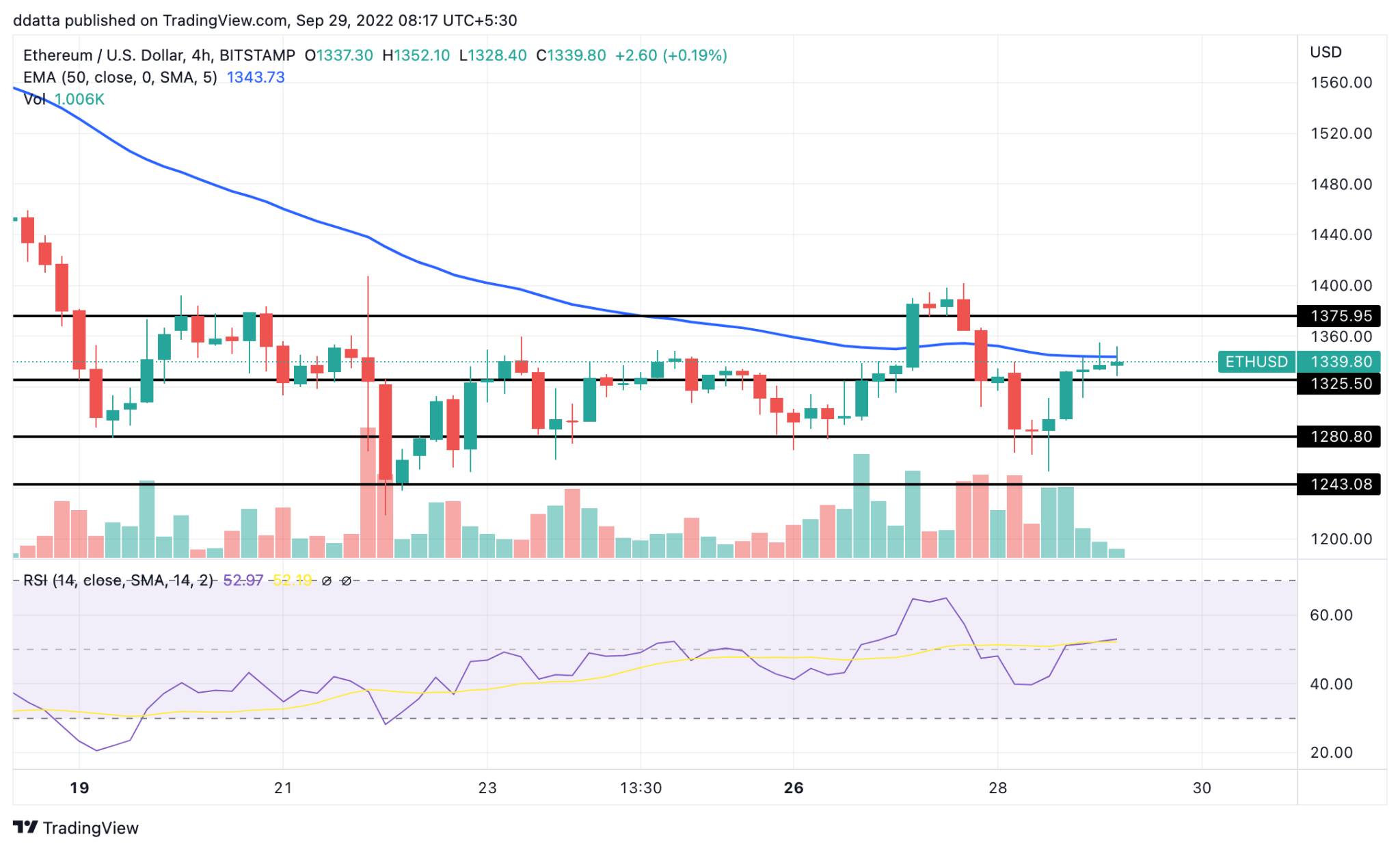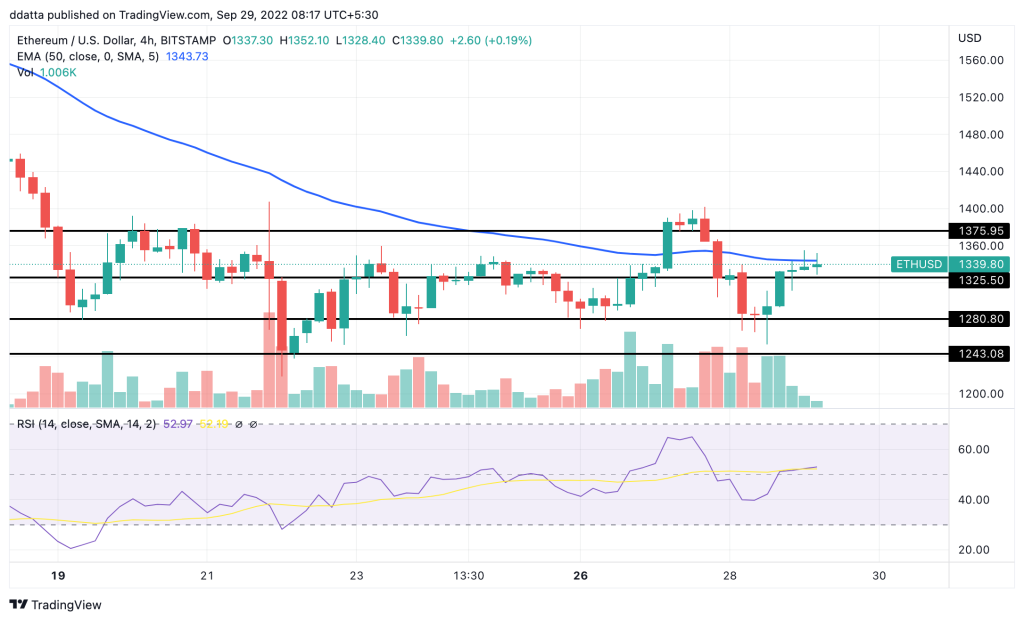 Top gainers
Before we wrap up, here's a list of the top gainers over the last 24 hours
Synthetix Network (SNX): 12.71%
Loopring (LRC): 8.72%
DFI.money (YFII): 8.71%
Algorand (ALGO): 7.38%
Curve DAO (CRV): 6.95%
Happy trading!
* Exponential Moving Average