Are we heading towards yet another "weakend"? No pun intended, but the crypto market hasn't changed sides over the past 24 hours, trading mostly flat on Friday morning. Currently, the broader space is up by 0.11%, with the global market capitalization still trying to reclaim the psychologically important level of $950 billion ($942.70 billion at present).
Significant developments
It has been a lackluster week for crypto, barring a few key developments. These include:
Bitcoin (BTC) trading volumes have been surging over the past few days, with a 42.5% gain reported on 29 September 2022 (compared to 26 September).
The market dominance of Bitcoin holds steady at 39.46%, as of early Friday, down by 0.11%, day-on-day.
Total market volume has declined by 16.29% over the past 24 hours, showing a dip in the daily trading action across altcoins.
BTC's exchange inflow numbers have moved above the six-month average, which might indicate some selling pressure building up.
CRE8, the onshore crypto rupee index, is currently trading at ₹2,678.24— up by 1.26% in the last 24 hours.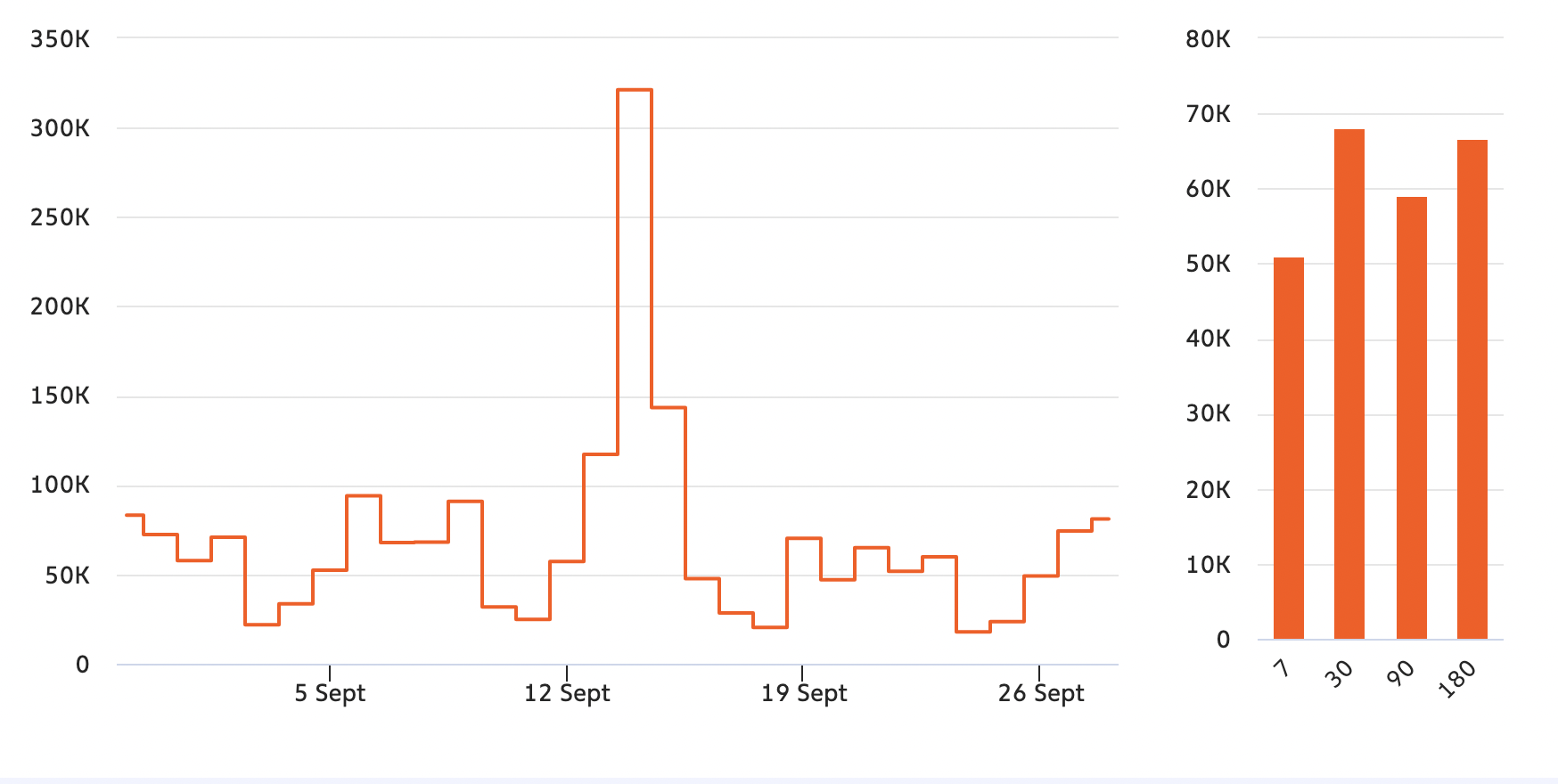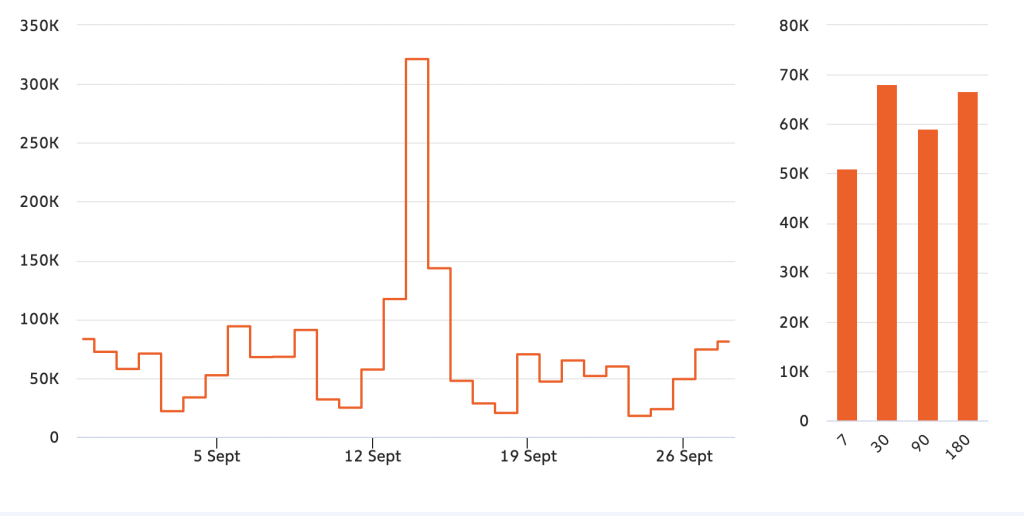 Source: Chainalysis
Key coins
Most crypto assets in the top 10 list are trading flat— trying to stay in line with the market. BTC, trading at $19,401— still needs to breach $21,500 for a fresh rally at the counter. At present, it is trading below the 200 MA and 50 MA levels, on the daily basis, indicating growing bearishness.
Ethereum (ETH) isn't euphoric either, down by 0.76% over the past day or so. However, even today Ripple (XRP) continues to be the show stealer. It is up by 8.55% at the time of writing—on the back of growing user optimism about the outcome of the XRP-SEC legal battle.
Following the top gainer (XRP) is Stellar (XLM). This smart contract-powered project is up by 5.49%, led by a 65% increase in daily trading volumes.
Underperforming the market is AirSwap (AST)— down by 9.18%— at publishing time.
Crypto Fear and Greed Index (CFGI)
Buyers are still fearful, and even today, the market movements are being manipulated by the bears. The Crypto Fear and Greed Index, a gauge of market sentiment, hasn't changed much over the past week. The index continues to skirt the 21 levels, led by a drop in social euphoria and an increase in price volatility.

If you are a trader/investor trying to make informed decisions, it is important for you to wait for the CFGI to move and sustain above 30. Till then, it is better to watch and prepare an airtight DYOR strategy to navigate market uncertainties.