Lionel Messi, the renowned Argentinian football legend, has decided to throw his weight behind fantasy gaming company Sorare as an ambassador and investor. Sorare's fantasy soccer game is built on blockchain technology.
The news came to light on 9 November. Subsequently, the French gaming platform confirmed the development with a tweet.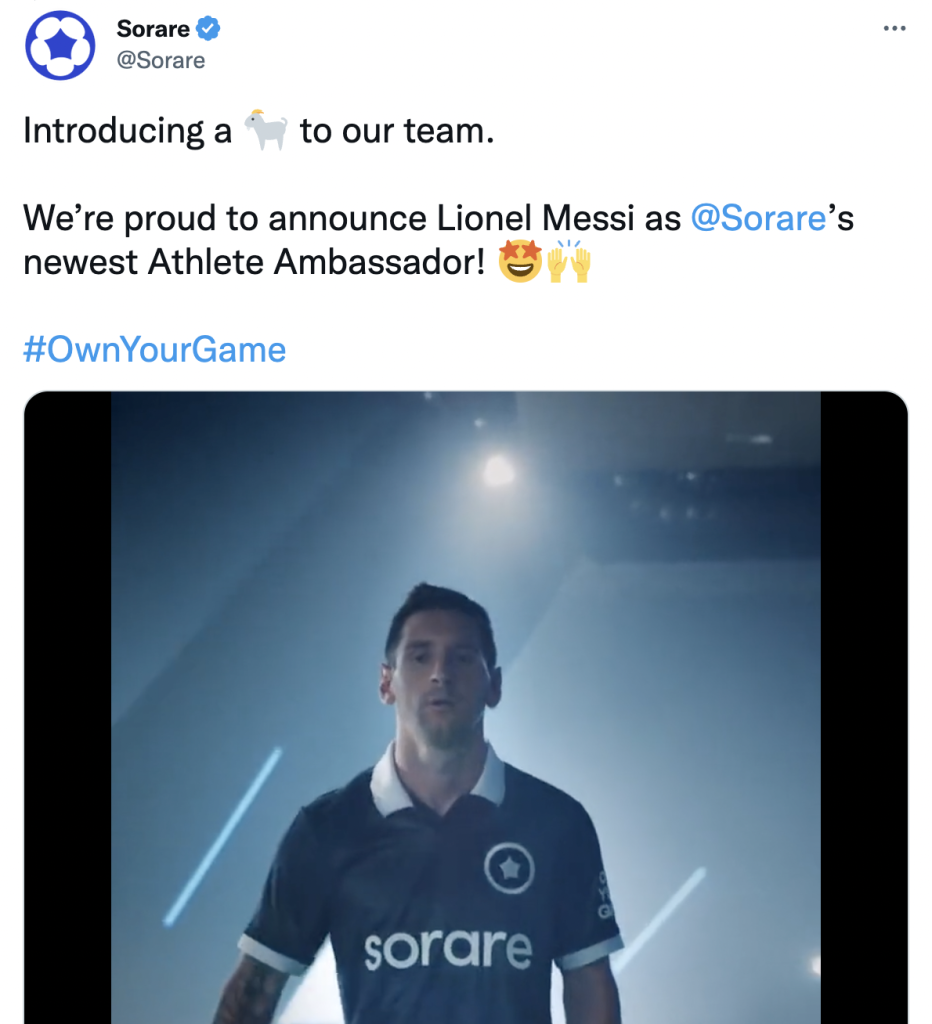 With this move, Messi, a player in the popular French soccer club Paris Saint-Germain, is following in the footsteps of other athletes who have forayed into the Web 3.0 space, including teammate Kylian Mbappé. American tennis legend Serena Williams is another well-known sportsperson to have assumed an ambassadorial position with Sorare.
Messi himself is no stranger to the crypto and Web 3.0 space. The seven-time Ballon d'Or award winner has earlier tied up with the NFT fan token platform, Socios. As part of that two-year deal, Messi was due to receive part of his salary in $PSG fan tokens, a crypto developed by Socios for Paris Saint-Germain.
What do we know about the Messi-Sorare deal?
Nicolas Julia, Sorare's CEO and co-founder, told CNBC that the partnership with the soccer star marks a huge milestone for the company. The company expects that the collaboration will create new content and fan experiences as part of the new association, she added.
Details are yet to emerge about Messi's role as an investor—the other part of the Sorare deal. The size of his holdings, for instance, have not yet been disclosed.
More about Sorare
Speaking to CNBC in the light of the development, Julia argued that while a lot of hype does surround soccer projects that rely on non-fungible technology, only a few last. The shelf life of projects like Sorare depends on their "real underlying utility," she emphasized.
Sorare has over 2 million users in over 185 countries. It has partnered with over 300 sports teams and leagues, including Spain's La Liga and Germany's Bundesligal.