Reversing the dominant trend, the crypto market has reportedly witnessed over $750 million in the liquidation of short positions—that is, bets against price rises—as Bitcoin reclaims the $20K level. This means that short position liquidations are at their highest since June 2021.
The percentage of total short liquidation stands at 82.29%. The total crypto market cap also increased by over 9%, reaching above the psychologically important $1 trillion mark, a level that was last seen in August.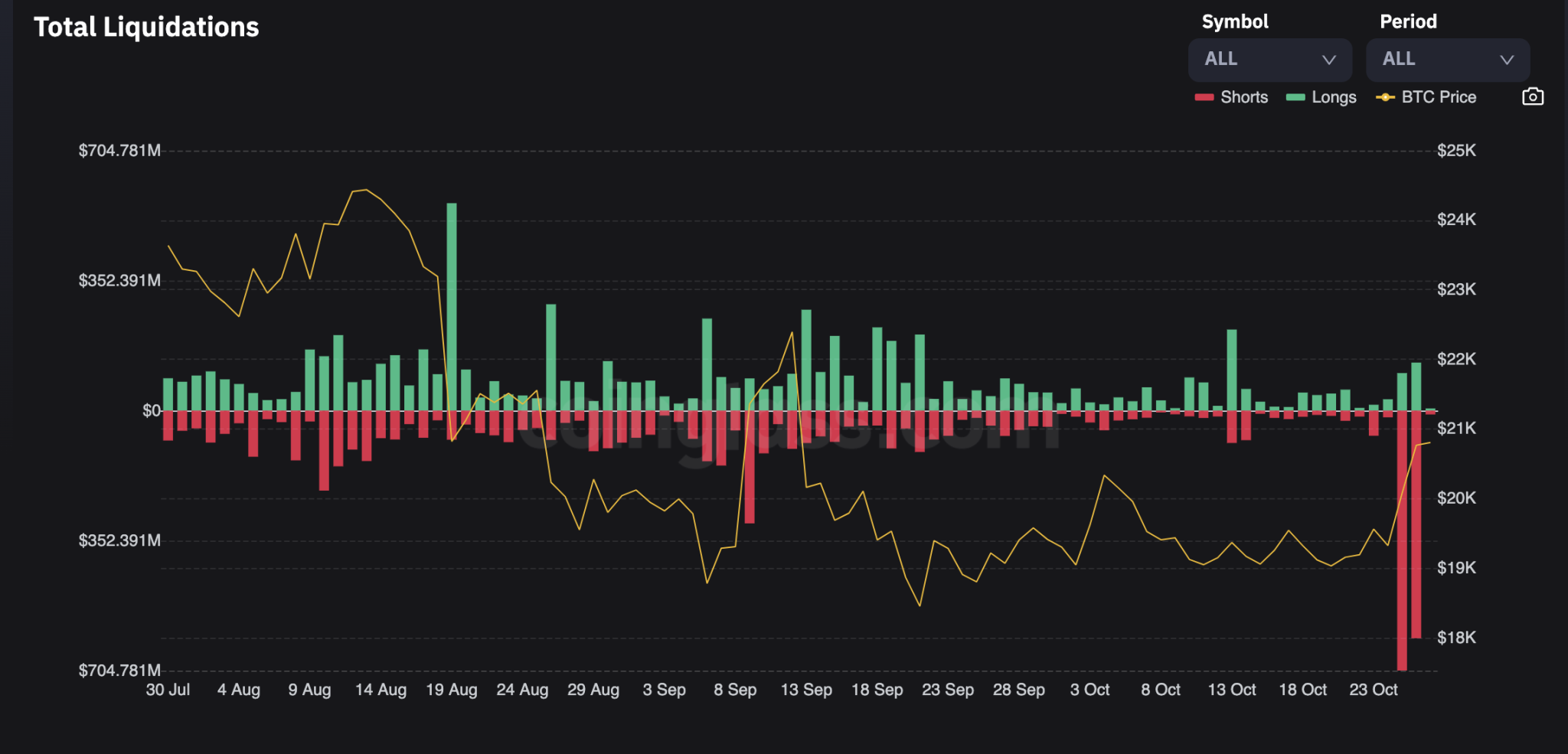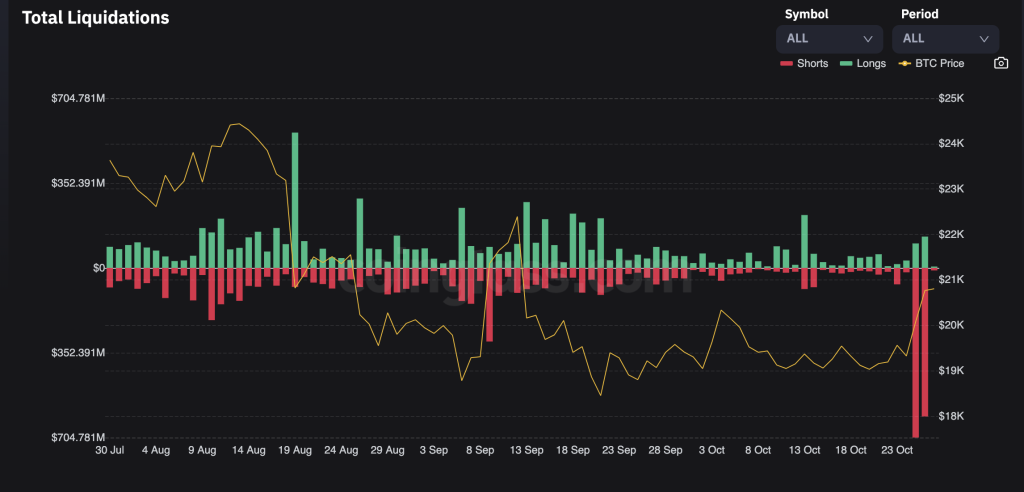 Liquidation is usually either due to change in market conditions or traders not being able to meet the margin conditions for leveraged positions. The current surge, however, is connected to multiple factors, including an expected Fed Pivot and record liquidation of short positions.
Data from Coinglass.com reveals that BTC and ETH led the trend that unfolded over the last 24 hours, with $397.79 million and $301.30 million liquidations, respectively. Other tokens that have led the surge are ADA and DOGE. DOGE and ADA jumped by 14.79% and 29.56%, respectively, in the last seven days.
Has Elon's Twitter deal moved DOGE?
Trading activity around DOGE has skyrocketed during the past 24 hours. DOGE's trading activity is up by 171%, according to Coinmarketcap.com.
This development is related to the fact that billionaire Elon Musk is finally inching toward signing off on his controversial Twitter deal. The $44 billion buyout is expected to be completed by Friday, assuming there are no further legal hurdles. Known as Dogefather because of his vocal pro-Doge stance, Musk's remarks and actions have caused a jump in DOGE prices many times in the past.
DOGE is up by 17.82% over the last 24 hours.
Additional information about the surge
BTC-tracked futures contracts witnessed around $368 million in both long and short liquidations. Following BTC is ETH futures, at $356 million, and ADA futures, at $16 million.
Meanwhile, open interest or long outstanding futures contracts have not been settled and witnessed an increase in position by 6.6%. This indicates that traders are expecting a further surge in the price of major cryptos.
The recent liquidation of short positions may have created a short squeeze, an unusual condition that triggers a rapid rise in the price of tradable security.