It's late and the lights are still on at the CoinSwitch office in Bangalore. The smell of coffee hangs in the air and the floor is abuzz with the sound of excited chattering and the clack-clack of fingers typing. Suddenly, the noise dies down. It's the moment of truth. Months of building, testing and bug quashing come down to this. In the push of a button, our new UI and brand design are live. A smile breaks out on every face. (Well, nearly every face.)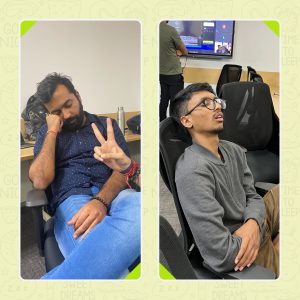 This moment from November, 2022 is one of my favorite memories from the last 12 months.
It's been a busy month at CoinSwitch. So much so, that I almost lost sight of how significant this month is. June marks our anniversary, and this year's our sixth. So this week, we broke convention and made Monday the best day of the week. At CoinSwitch's 6th birthday bash, we ate, danced the night away and looked back at the amazing years that have gone by.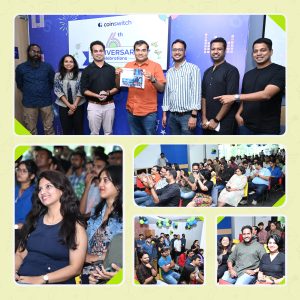 Now, we're back to preparing the app for all the new products and asset classes we'll be launching soon, and this is an organization wide effort. For Engineering, Product, Business, Growth, Customer Support and every other function at CoinSwitch. Each of them has a critical role to play in helping these products reach our users.
Although the party's done, I've still got celebration on my mind. So here are some of our wins from last year. Here's one: We've increased our funding runway to five years! That means our company is ready to face anything the market throws our way. And we can continue to push the pedal on innovation and build products that you will love.The story of how we managed to do this is something I encourage you to read. Also, I want to tip my hat to the failures we've had on our journey. It is our toughest days that have taught us the most.
From scaling to one million users within six months of our launch in 2020, to disrupting the market with truly differentiated products like CoinSwitch PRO. I am reminded everyday that none of this would have been possible without the conviction, focus and dedication of our exceptional 500+ strong team. For a long time we operated on a shared, yet unspoken mindset. Some people called it the 'go-getter' attitude and others thought of themselves as 'obsessed'. Now, we've managed to capture this fascinating shared code and distill it into a set of values we all abide by. Our head of HR, Zeeshan has written about what they are and how they came to be, here.
Even as we evolve into a comprehensive investing destination through our upcoming mutual funds and fixed deposits product launches, our loyalty to crypto and our community remains firm. To this end, our Public Policy team continues to play an important role in engaging stakeholdersand the community to spread awareness and bridge the knowledge gap. They were instrumental in putting together a first-of-its-kind Workshop on 'Demystifying Web3', jointly hosted by the Bharat Web3 Association (www.bharatweb3association) and the Ministry of Electronics and Information Technology (MeitY). Read more about the event, here.
Finally, I'd like to celebrate YOU. Your brickbats (or feedback🙂), your praise, your growth, your trust, your integrity, your belief, your future – it's made everything we do, everything we want to be, and everything we've gone through to get here, worth it. Thank you for standing by us through the past six years. Knowing we've played a part in your financial journey, I would go back and do it all over again.
Now if you'll excuse me, I'm going to tuck into a slice of cake from the party earlier this week.
Onwards and upwards🚀