The crypto market was largely unmoved even as traditional exchanges in the US were closed for the Labor Day holiday. The price of top crypto coins remained steady as they held on to their key support levels. But we can see strong price action around ETH with increased trading volume. As the merge process kicks off today, all eyes will be on Ethereum and how things pan out.
With no major positive triggers, the total market cap of the crypto market continues to stay below the psychologically important $1 trillion level. Weakness in the broader equity markets in Europe and the US amid rising energy prices and inflation also weighed on the crypto market. Meanwhile, the tech-heavy Nasdaq, which is closely tracked by crypto enthusiasts, remains lackluster as the Federal Reserve plans to increase interest rates further to temper inflation.
The Crypto Fear & Greed Index, which measures market sentiment, continues to be in the extreme fear zone at the 22/100 level.
Key coins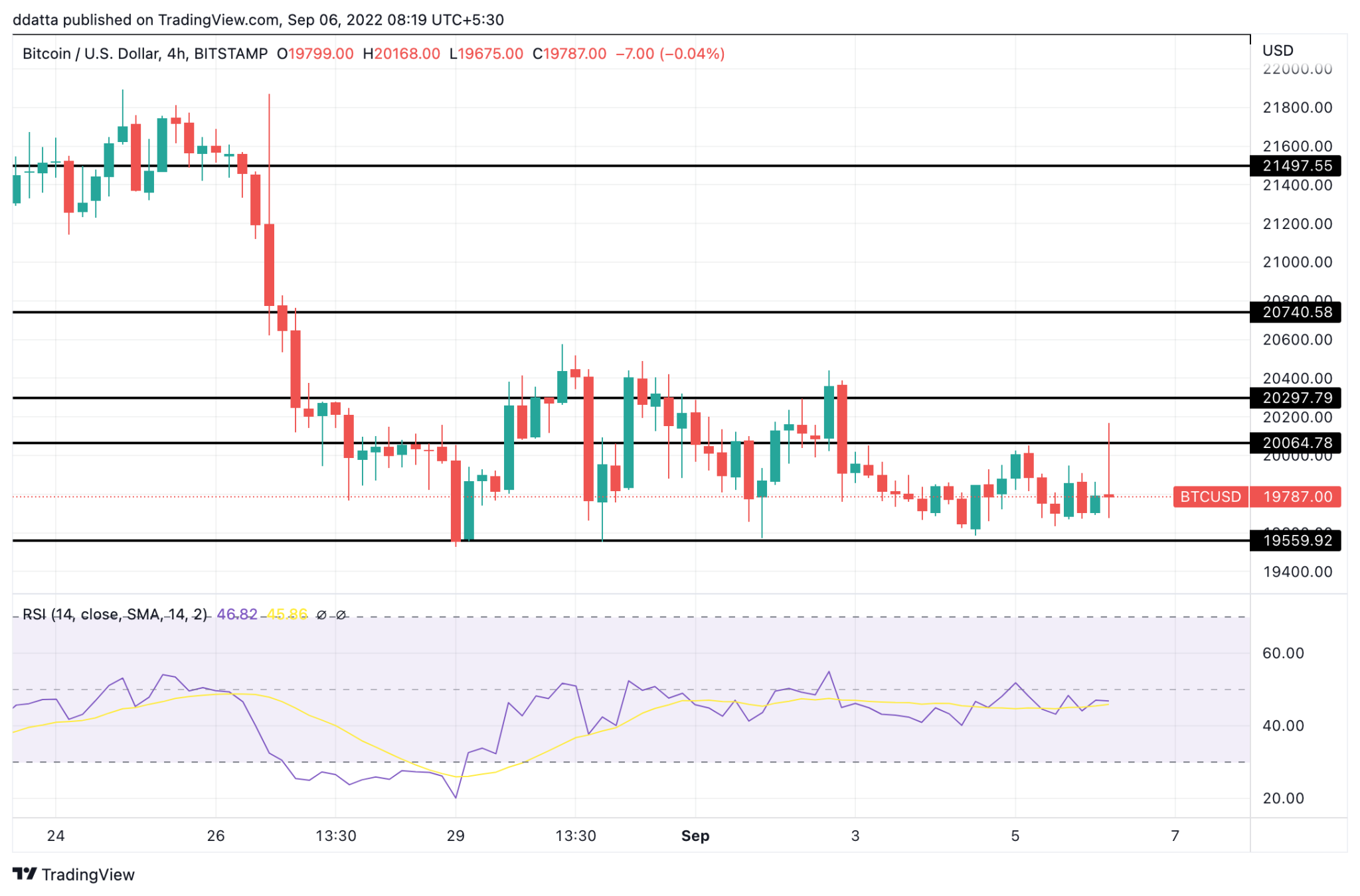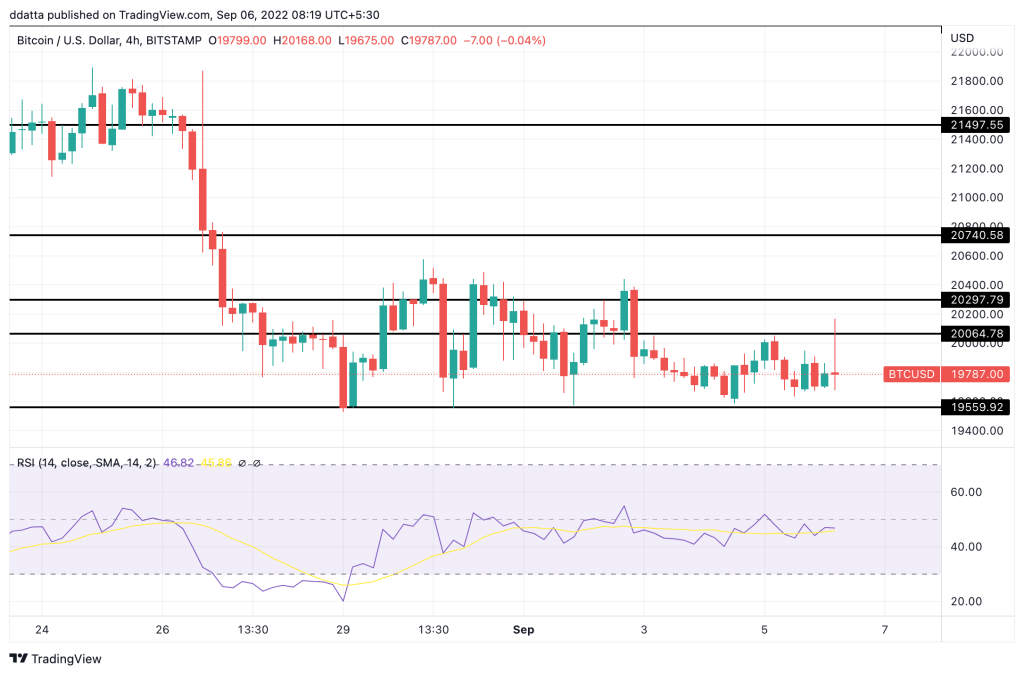 Bitcoin continues to struggle to break above the $20K level and has turned extremely resistant. The strength in the dollar index is leading to the underperformance of top asset classes around the world. Below $20K, $19,500 is a strong support zone and if it breaks below, we might see BTC at the sub-$19,000 level. Keep a close watch on how BTC is performing around the key support and resistance levels.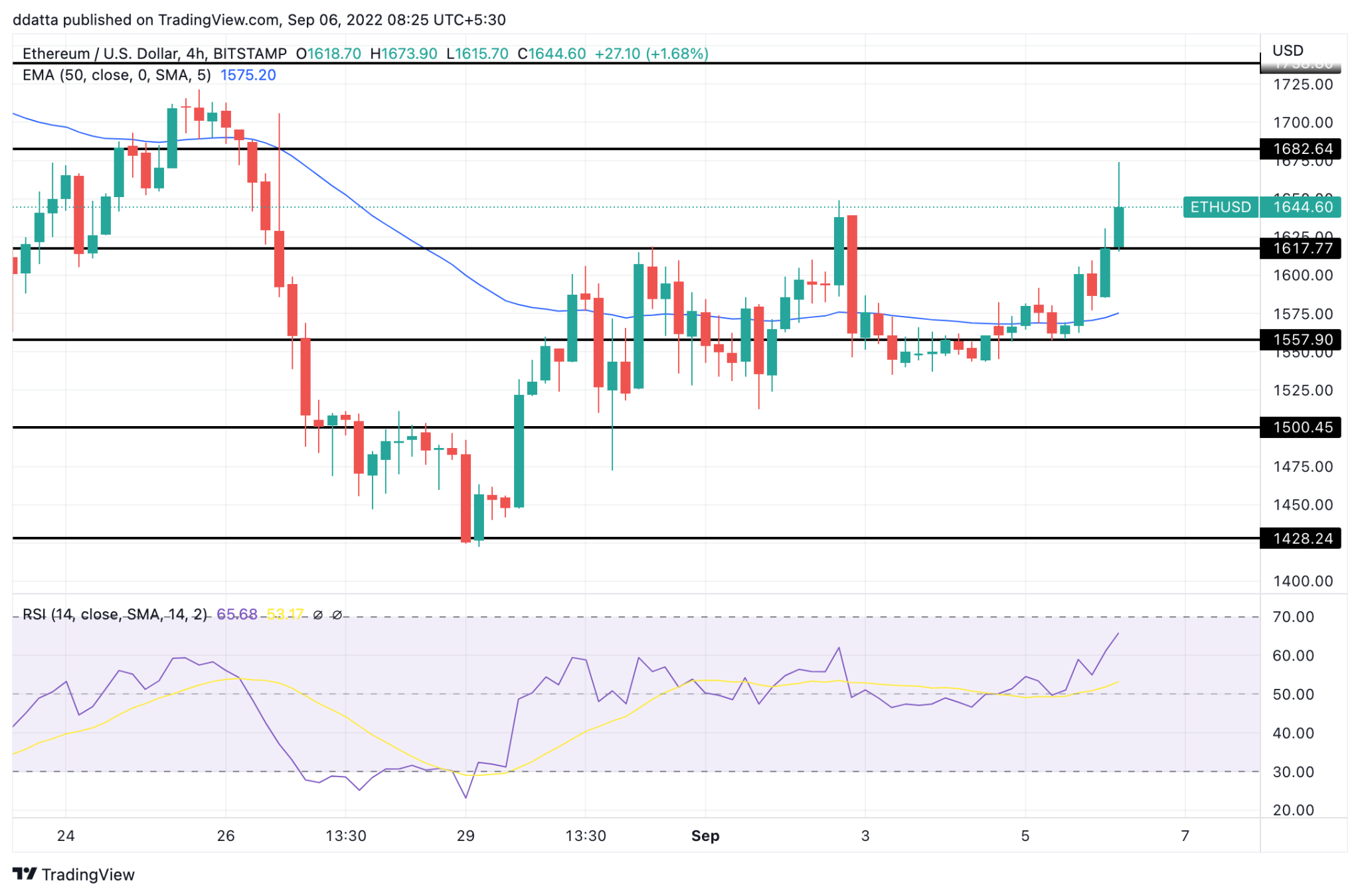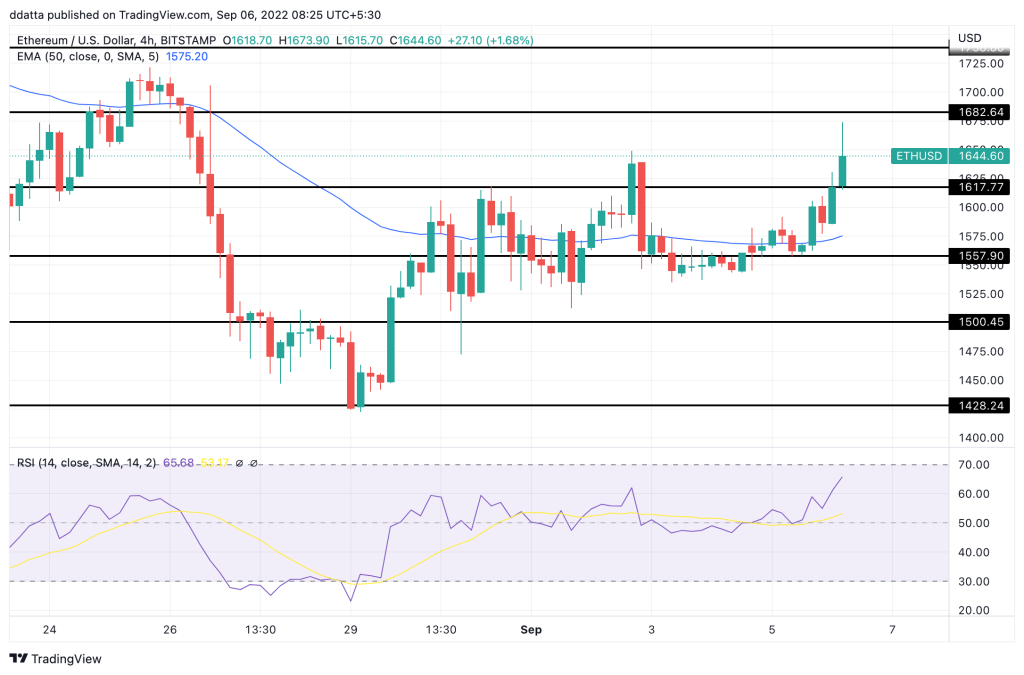 As the merge process begins today with the Bellatrix upgrade, all eyes will be on Ethereum for the next 10 days or so. On the four-hour chart, we can see ETH has given a breakout above the $1,620 level and has witnessed strong buying pressure. If all goes well with the Bellatrix upgrade, it can push the ETH price higher. However, investors would do well to tread cautiously and not give heed to rumors as the merge is a complex upgrade.
Other top coins to watch out for are Ethereum Classic, Cardano, and all other Ethereum killers.
Top 5 gainers in the last 24 hours 
Ethereum Classic (ETC)

: 23.74%

Curve DAO (CRV)

: 8.45%

Terra 2.0 (LUNA2)

: 7.08%

Sushi (SUSHI)

: 6.26%

Ethereum Name Service (ENS)

: 5.80%