The Shiba Inu team celebrated its second birthday in style, unveiling the name and logo of the much-anticipated game. The game is called Shiba Eternity, which will be available on Apple's App Store and Google Play Store.
The name Shiba Eternity was announced to the Shib army via the official SHIB Twitter account. The tweet also mentioned that Shib developers are working with PlaySide Studios, a video game developer located in Melbourne, Australia. PlaySide had previously worked with Pixar and Disney before partnering with the Shiba Inu team.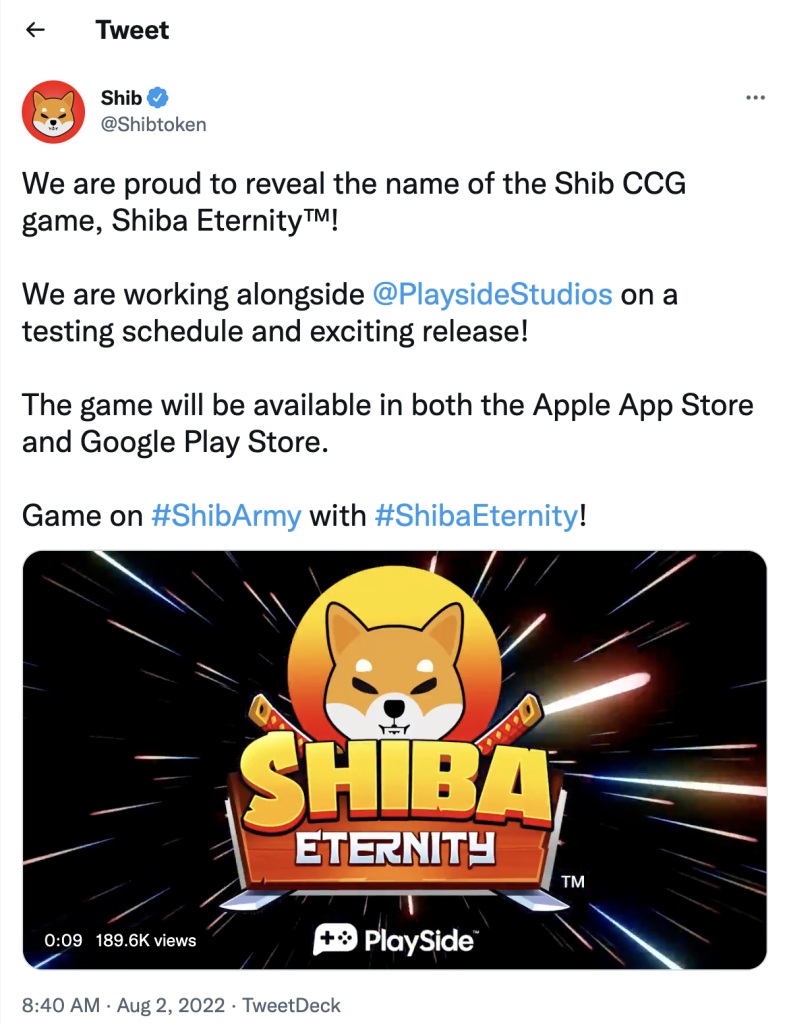 While the team is also working "on a testing schedule" for the Eternity game, no details were provided about the release date. However, previous statements suggest that a September launch is likely.
Will Shiba Eternity help SHIB rebound?
Shiba Eternity is one of the most anticipated projects of the year. What's more, the buzz in the crypto community, particularly in the Shib community, is whether the game release will help Shiba Inu (SHIB) ascend. SHIB has been on a price decline for over nine months.