Ethereum scaling platform, Polygon has managed another big win. The number of dApps on Polygon now surpasses 37,000—a 400% increase since the beginning of the year. The figure represents the total number of applications launched on both the testnet and the mainnet.
The rise corresponds with a hike in the number of monthly active teams for the blockchain reached 11,800 in July (up from 8,000 in March).
Polygon shared the figures, on 10 August 2022, on their official blog website. The numbers are in accordance with the latest data from Alchemy, the world's leading Web 3.0 development platform.
The data also shows that many projects are choosing to build solely on Polygon. As many as 74% of teams integrated exclusively on Polygon, while 26% deployed on both Polygon and Ethereum. A single team can have multiple dApps on the chain.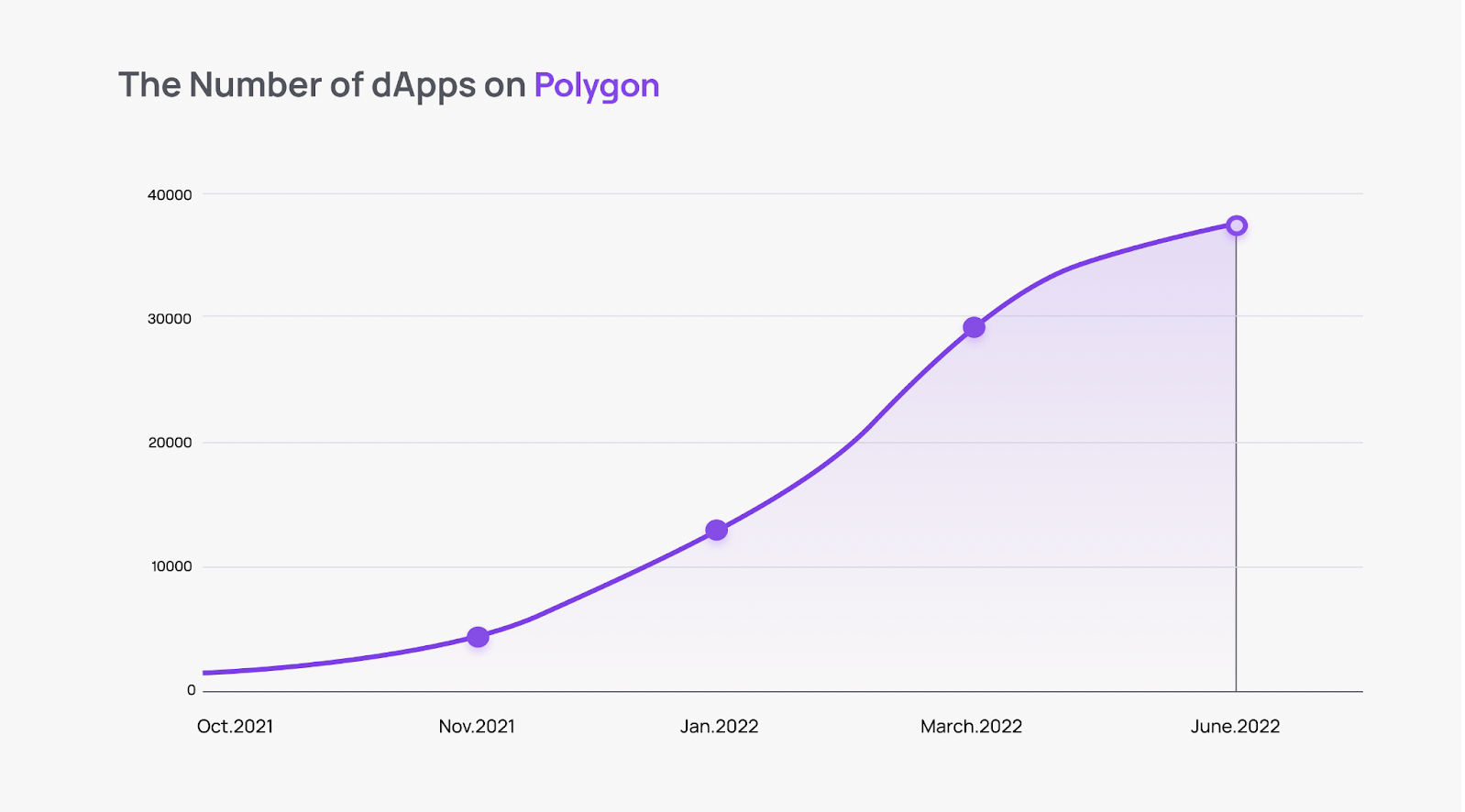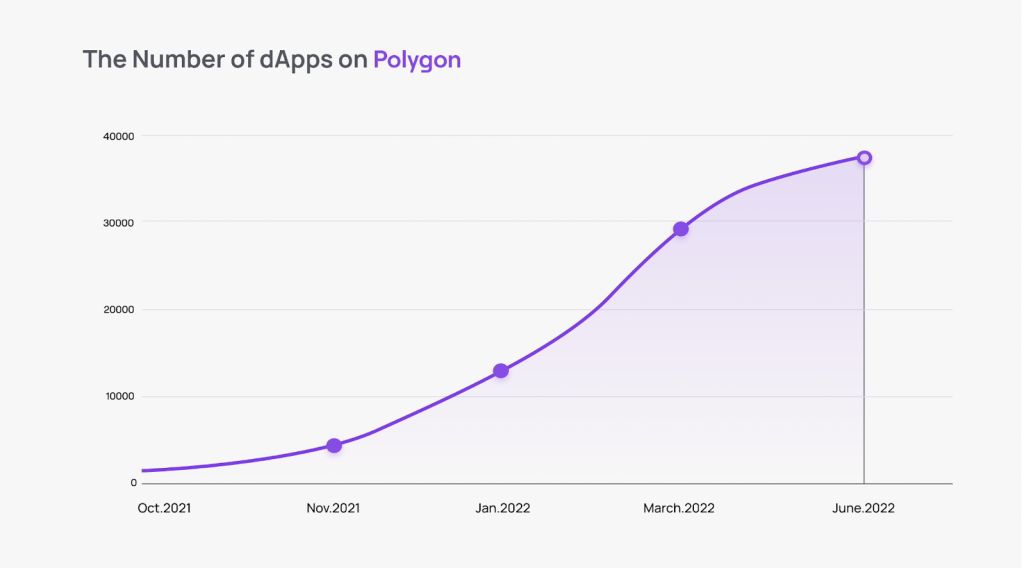 According to the blog post, Polygon's adoption of Alchemy was what boosted the popularity of new Decentralized Finance (DeFi) applications and Non-Fungible Tokens (NFTs) on the blockchain.
Polygon has over 142 million unique user addresses and $5 billion in assets. It has processed more than 1.6 billion transactions.
Polygon's EVM compatible Proof-of-Stake (PoS) transaction verification mechanism serves as a hub for several key Web 3.0 projects, including Aave, Uniswap V3, and OpenSea, as well as the Lazy.com and Mark Cuban-founded Lazy.com. Furthermore, companies like Meta, Adobe, Stripe, Telefonica, and Dolce & Gabbana have chosen Polygon as their default gateway into Web 3.0 because of its thriving ecosystem.